Hey everyone,
I am back with another makeup tutorial, seems like ages since I did one.
So this one is apt for the holiday season.  Wedding is season is on here so I think this look might come in handy during one those numerous parties and events as well. Hope you all like it. So without much ado lets just jump right into it.
Here is the look. Its in a collage format, do let me know which kind of tutorial you prefer. The collage one or separate step wise picture and description along.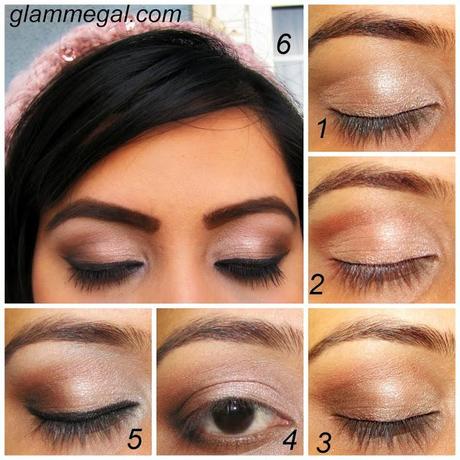 holiday glam makeup
So here is how I achieved this look:
1. Taking a shimmery beige eyeshadow apply it on the lids. I used "sin" eyeshadow from URBAN DECAY AMMO PALETTE.
2. Taking a warm orange/brown eyeshadow apply it on the crease bringing it halfway in. Blend it with a big fluffy blending brush.
3.Taking a matte medium brown eye shadow apply it on the outer one third of the lids.
4. Take more of the brown eyeshadow and bring in down to the lower lash line and blend it well.
5. Add a matte highlight shade under the brow bone and in the inner tear duct, apply your eyeliner.
6. Finish the look with curling your lashes and applying your favorite mascara, for more drama layer up your mascara.
For the lips I wanted to go dark, dark , dark. I am using Revlon super lustrous lipstick in BLACK CHERRY.  Red lipstick would go well with this look as well.
I hope you all like this look as much as I do. Here are more pictures.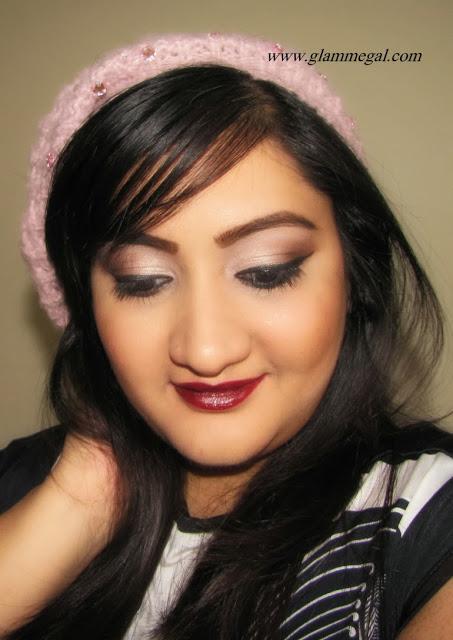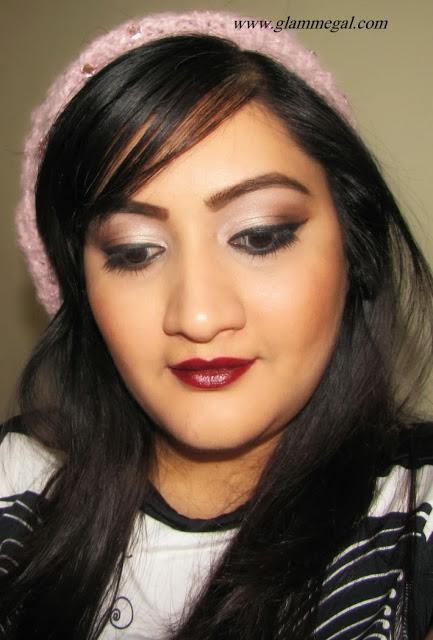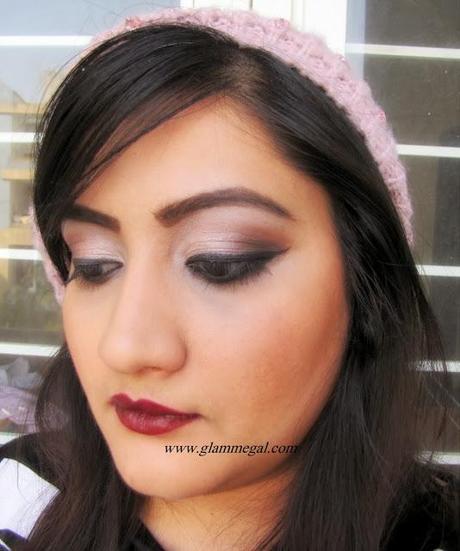 HOLIDAY GLAM MAKEUP 2013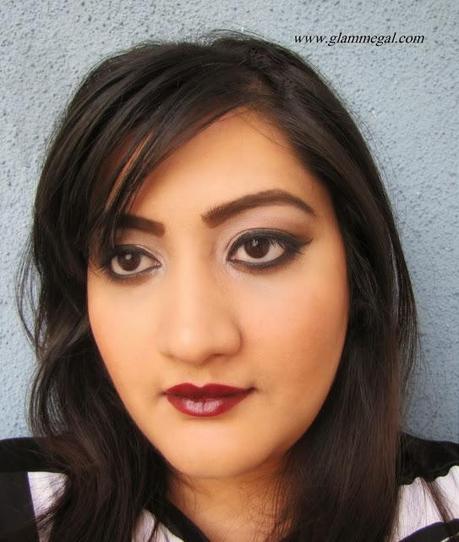 TUTORIAL HOLIDAY 2013 GLAM LOOK
This is it for this post . Do give your feedback.
UNTIL NEXT TIME....