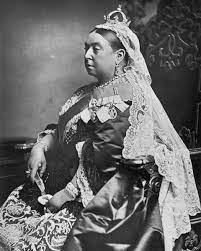 Queen E.
Monday for Canada is called Victoria Day, and really means the real beginning of summer. She was born on 1805 and lived to 1901. Scotland also had the same holiday. Of course, this was mostly for and about English people of whom were the largest group of people and probably French, whom English took it away in a battle in what we now called Quebec.
My people were not welcomed much, in fact any other people from other countries were also not welcomed but they were all needed to open up the western part of Canada and feared that the U.S. would try to steal the western part of Canada.
So, for me and most of Canadians, our families began to come over to Canada from Ukraine. And, as I said, were not greeted well. It continued about the middle of 1960, as I was growing up and remembering how my uncle who came over in 1895 and was not very much cared for a Queen who was dead in 1901.
So much for that. My uncle who lived to be 104 and always loved to say things about those "Anglo Saxon bastards". So much for that.
I lived in the U.S. for awhile and that's where I mostly did the most work I've done. And I still do.
So, now Canada is quite mixed with mostly Asians and especially Chinese and Philipinos.
So, Queen V... you're still hanging on. Somewhere. You're still Empress of India

. Maybe.
Eight

assatinat

ions too. Bummer.