Hey everyone!
Today I'm reviewing one of my favorite face wash, one which I have been repurchasing for a while now -
Himalaya Herbals Purifying Neem Face Wash
Price : Rs 130 for 150 ml, Rs 100 for 100 ml, Rs 55 for 50 ml
Buy online from Flipkart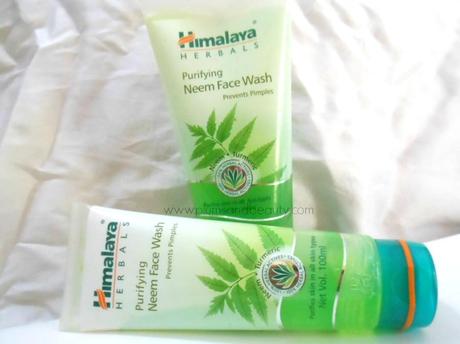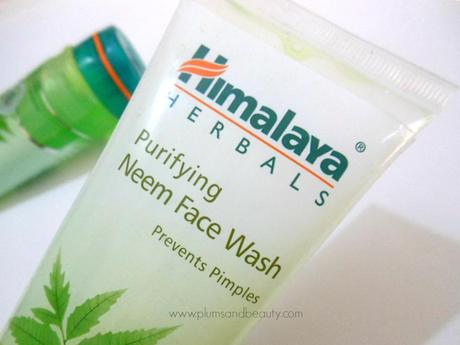 What Himalaya Herbals says about the product -
A soap free herbal formulation that gently removes impurities and prevents pimples.
Neem, well known for its anti-bacterial properties, kill problem causing bacteria, and Turmeric effectively controls acne and pimples. Use regularly for clear, soft and pimple free skin.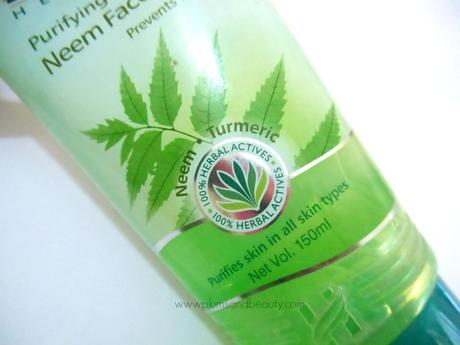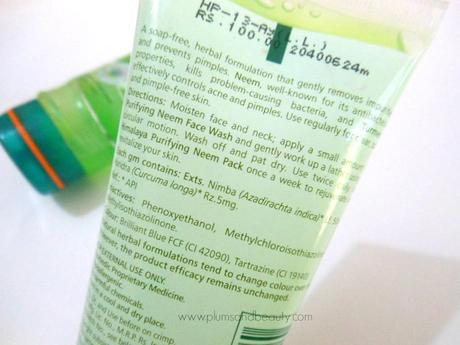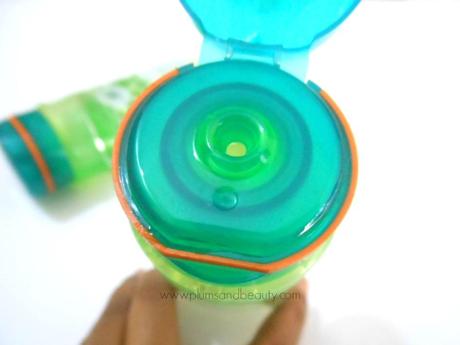 My experience with the product
The Himalaya Herbals Purifying Neem Face Wash comes packed in a transparent squeeze out tube with a flip top opening. I find it a bit difficult to open up the cap but that's a good thing in a way because there's no fear of it leaking out of the tube during traveling.
Its a soap-free gentle gel-based green colored cleanser that smells neem which is not very overpowering. The texture of the cleanser is very smooth. One would just need a dollop of product for both face and neck and it creates a good amount of lather that feels very nice on the skin. It squeaky cleanse my face and washes off very easily rather leaving any sticky or greasy residue. After cleansing, my face feels fresh and clean. It removes dirt, oil and waterproof makeup quite easily without over-drying skin. It does help in reducing and preventing your skin from pimples/acne, etc and also soothes out the redness caused by pimples. It contains Neem and Turmeric that are a boon for the pimple prone skin. Although I am dry skin, it does not tighten my skin and I don't need the urge for instant moisturization. It also helps in keeping oiliness away from the skin for a long time.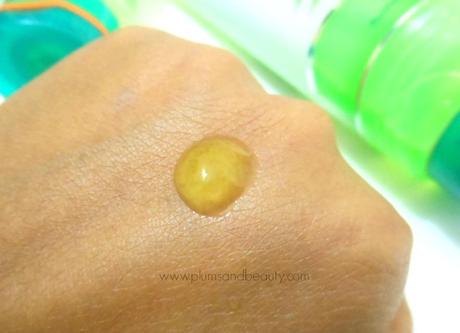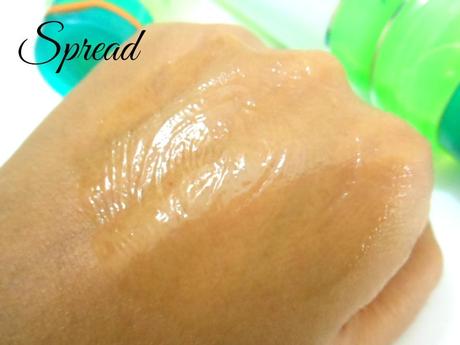 What I like about Himalaya Herbals Purifying Neem Face Wash -
travel friendly packaging
gel consistency - smooth texture
refreshing fragrance
contain herbals - neem and turmeric
makes skin fresh and squeaky clean
keeps oiliness away from oily skin
does not over-dries dry skin
prevents outcome of pinples/acne
soothes away redness
a dollop is needed for each use
soap, cruelty free
does not break out skin
suits all skin types
easily available
What I don't like about Himalaya Herbals Purifying Neem Face Wash -
does not remove waterproof makeup
Final Verdict
Himalaya Herbals Purifying Neem Face Wash
is a great and effective face wash for deep cleansing. It makes my skin smooth, fresh and clean. It removes all dirt, oil and grime off my skin. It is a soap free face wash and does not break out my skin.
I would definitely recommend it to everyone!
Rating - 4.8/5