Body lotions & butters are my best friends during winters apart from lip balms! Being dry skinned, I can't afford to skip moisturising my body even a day!
When I had not just one but three different body lotions from Himalaya Herbals to try out, the timing couldn't have been better!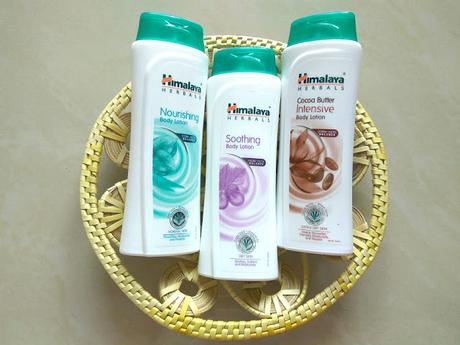 This winter Himalaya Herbals proposed three different variants of its body lotions to suit different skin needs -
Nourishing Body Lotion - Normal Skin
Soothing Body Lotion - Dry Skin
Intensive Body Lotion - Extra Dry Skin
I am going to be presenting a quick review of each of these today -
HIMALAYA HERBALS NOURISHING BODY LOTION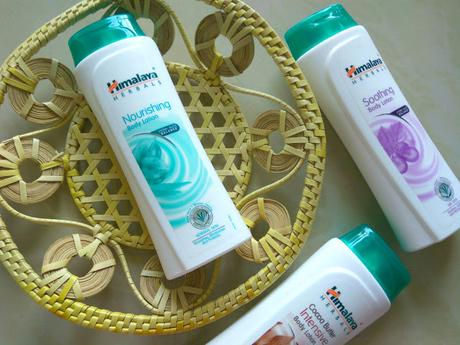 This lotion contains the omnipotent aloe vera & winter cherry extracts - both renowned for its nourishing and hydrating properties.
Very mild lotion that gets absorbed easily into the skin, without any overpowering fragrance.
Great for daily use if you are oily/normal skinned. My hubby is using this currently and loves it.
HIMALAYA HERBALS SOOTHING BODY LOTION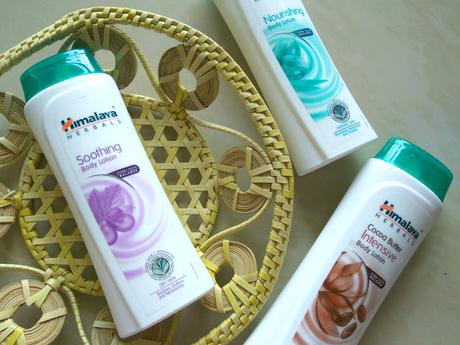 Now this is what I am currently using on a daily basis - twice a day. A little goes a long way with this product and it completely moisturises the skin that lasts for a good 10 hrs. or so, even in air-conditioner environments.
But it could feel greasy, if you go overboard with the amount. Has grape seed extracts and almond oil that nourish and soothe dry, irritated skin. I am in no need of any thick or heavy body butters with regular use of this.
Gets a thumbs from me!
HIMALAYA HERBALS COCOA BUTTER INTENSIVE BODY LOTION
For Extra Dry Skin.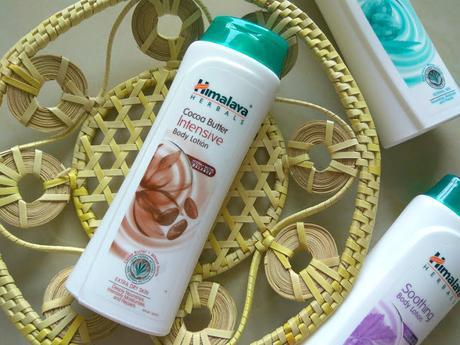 This variant is loaded with cocoa butter to treat & seal extra dry skin with goodness of moisture. I handed this bottle to my mum-in-law, whose dry skin gets worser in the biting North Indian winters. Her skin tends to get a little scaly too with inadequate moisture during these months and she loved this product from first use.
Not only the fragrance of cocoa butter is inviting, but its a tad thicker than the other two lotions that actually coats the skin and also penetrates at the same time to hydrate the skin from within. With regular use, her skin no more appears scaly due to excessive dryness and looks well treated with moisture.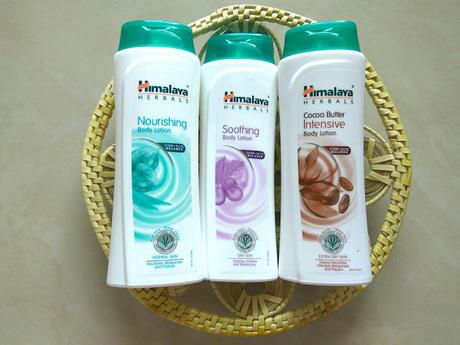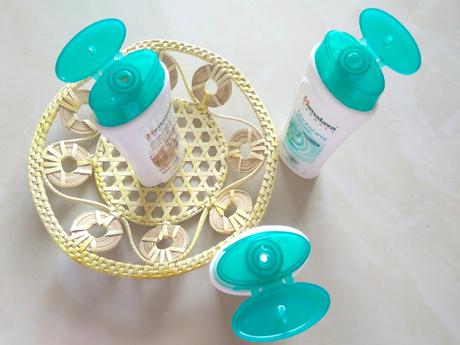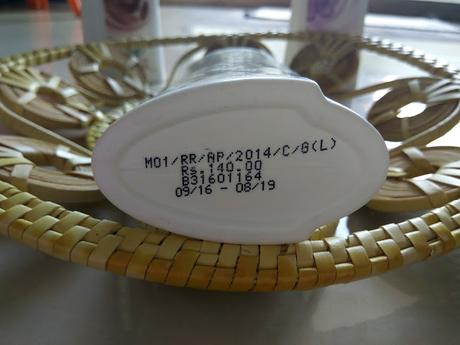 All the lotion variants have mild-normal fragrance, nothing overpowering that can bother sensitive noses. They are loaded with Vitamin E oil and other moisturizing ingredients to treat your skin all day.
At just INR 140 each, these are one of the best body lotions your money can buy this winter!