The Windows Phone platform is back in the race and the most advanced edition is the new Windows ® Phone 8. Nokia is known to integrate this system in most of their smartphones, but serious competition has appeared with the launch of new HTC models – HTC Windows Phone 8S & HTC Windows Phone 8X.
The HTC Windows Phone 8S is simpler and cheaper brother of the simultaneously introduced HTC 8X. They are the first devices from HTC that run on Microsoft's new Windows Phone 8 operating system. HTC 8S is a mid-range phone available in the black, red, blue and gray colours. The bottom (front and back) of the phone has a different color than the rest of it. Thus, the black version comes with a white bottom, the blue version has a light blue bottom, the gray version a lime-green bottom and red version has an orange bottom. This way the phone looks very cheerful.
Really attractive design that distinguishes itself from other smartphones on the market is made possible because the housing is not made of one piece. However, although the housing is made of polycarbonate and has a bit of a solid rubbery feeling, many owners of this phone will seek for a mobile case that will provide additional protection from daily wear and tear.
This is why we are here today to offer you some of the HTC Windows Phone 8S case models, now available on MyTrendyPhone.co.uk.
Simple rubberized, Snap-On cover in various colours will provide basic protection from scratches, falls and bumps. It provides a slim fit while protecting against daily wear and tear.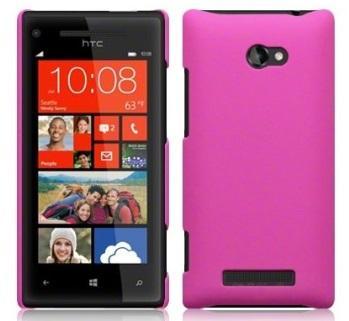 Price: 7.70 GBP
Silicone cases, also available in various colours, will keep your phone looking smart; while ensuring protection from dirt and damage, at the same time keeping your HTC right by your side for easy access.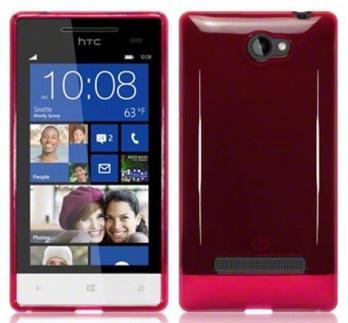 Price: 5.40 GBP
Wallet-style leather case for HTC 8S is a great solution for merging functionality and protection! Your phone is completely protected, you can take it everywhere with you along with credit cards, IDs, drivers licence, etc. Also available in different colours.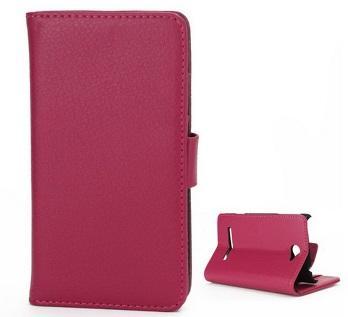 Price: 11.00 GBP
Vertical Flip Leather Case is another elegant solution which protects the device in an optimal manner, with a cut-outs for easy access of your Windows Phone 8S.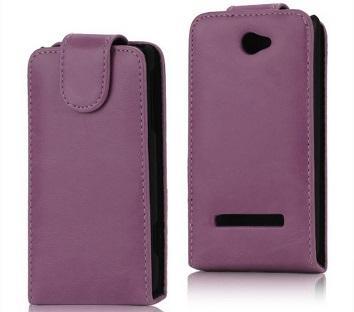 Price: 7.70 GBP