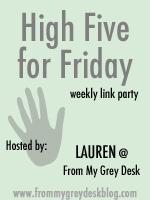 1. These came! Building a brand friends, building a brand.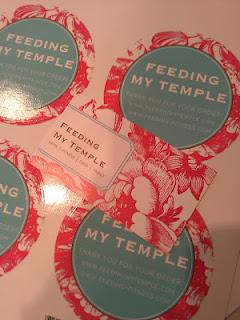 2. This happened. For real. The stupid pack 'n play slipped out of the carrying case and slammed down on my foot. Don't worry, my feet are so big, they didn't fit in any of the women's boots. I'm in a men's MEDIUM. I have been called Herman Munster, Peg Leg, and a whole host of comments have been made. It's awesome. Yes, its broken.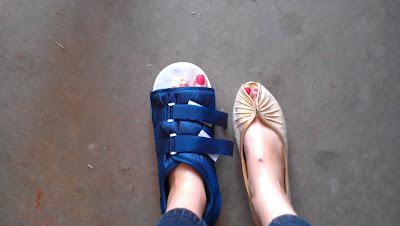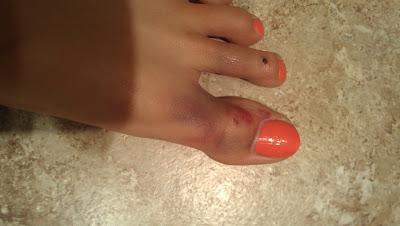 3. This also happened. A surprise baby nephew. Yea for being an aunt again! He is such a sweet baby. I would like to ask for your prayers for him. He is only 10 days old and has been having seizures since he was 3 days old. He has been in and out of the hospital and just when they think they have found a medication that works, he has another one. Thanks in advance.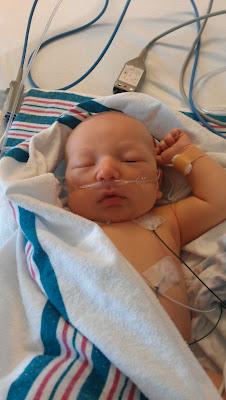 4. I posted a photo of this a few weeks ago. I will FINALLY give you some details on what it is! I am excited to announce that on Monday I began my studies at the Institute for Integrative Nutrition with emphasis on Holistic Nutrition and Wellness. I will be finished next May and be licensed with the American Association of Drugless Practitioners. I will be able to start a practice and in conjunction with my personal training certification (p.s. I'm getting certified as a personal trainer), I will be able to help others look and feel better, understand food and fitness, and have a valuable skill to offer patients. I.CANNOT.WAIT.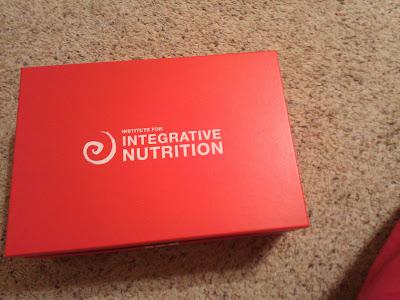 5. Speaking of fitness (did you like that transition??), I have started my call for my June Fitness Challenge Group! My April and May ladies are seriously
killing
it. Seeing the support, encouragement, and life changes brings me to tears (of joy) on a daily basis. These women have taken charge of their lives and health. It is amazing to see the beautiful examples they are setting for their children and for those around them. The bonus? Pounds and inches are
disappearing
. It is
never
too late to start. Never. Please email me (
[email protected]
), tweet me, or Facebook me if you are interested in joining. My demand for May was so high, that some of my June spots are already filled. I only have TWO left.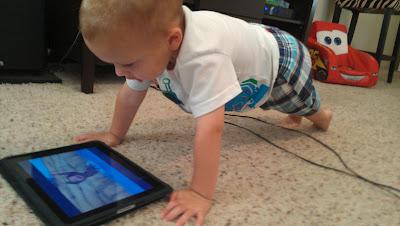 Yes, that is my son...doing P90X with  me...while watching Curious George on the iPad.