Writing skills are key to convey messages in a style that fill a readers need. Copy writing, topic and voice matters.
One writer in particular is admirable. Chris Brogan is President of Human Business Works. He has almost 12 years experience in social media, having started blogging back in 1998, when it was called "journaling." He has since gone on to work with several Fortune 500 companies on understanding how to implement actionable content marketing and social media projects for their businesses. Chris is a professional speaker, a New York Times bestselling author, and has worked with numerous companies to help with marketing, business strategy, communications, and more. He lives in Northern Massachusetts.
Blogs rule social media. Chris Brogan has written quite a few. Who said a blog or post has to be one thousand words? Can't yours be fifty words or one hundred and forty characters per tweet? The content and quality of your posts is what engages a response from your audience. Blog writers need guidance. You need quality, character and a mentor to help you develop the value you seek. I'm promoting Chris's class because it's that good.
Chris shares his experience and technique with the offer for Blog Topics: The Master Class. With a subscription to the class, people will also get ABSOLUTELY FREE, 45 weeks of Blog Topics. The Blog Topics: Master Class course runs for 16 weeks, and there are actually over 21 emails, several video interviews, tutorials, and some live elements to it. It's a full on course on writing, complete with homework, a private study group area (on Facebook), live interactions with Chris during the course, and much more.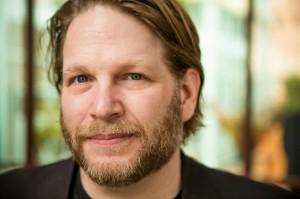 Chris Brogan
So, you can buy Blog Topics for $97, or you can buy The Master Class course for $497 and get 16 weeks of writing help and learning *and* 45 weeks of blogging help. It's up to you. The goal, as always, is to deliver a lot of value.
At $97, Blog Topics is a bit more than a magazine subscription, but a lot more active than just buying a book on how to blog and letting it sit on the shelf.
I asked Chris to make a video explaining all the details for you. [Yes I really did ask for the video and the photo above.]