My first brush with Herbalife was with their weight management products. And now after years, I have their luxury skincare line - HERBALIFE SKIN in my vanity.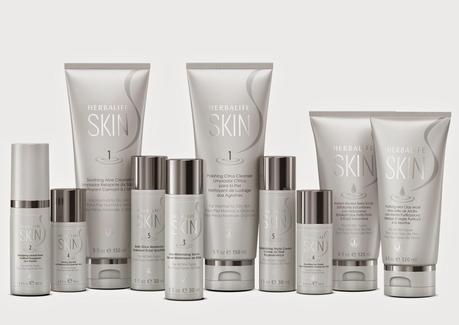 Herbalife has introduced a 5-step daily skincare regime and a scrub in their latest coveted launch, Herbalife Skin.
The products included in the 5-step daily skincare regime are - 
1. Herbalife Skin Polishing Citrus Cleanser/Soothing Aloe Cleanser 2. Herbalife Skin Energizing Herbal Toner 3. Herbalife Skin Line Minimizing Serum 4. Herbalife Skin Firming Eye Gel/Firming Eye Cream 5. Herbalife Skin Daily Glow Moisturizer/Night Glow Cream
The range also includes Herbalife Skin Instant Reveal Berry Scrub and Herbalife Skin Purifying Mint Clay Mask.
I am amazed at how meticulous they have thought of day and night skincare routine in their very first launch! An eye gel for the oily skinned or over day makeup and an eye cream for dry skinned or bedtime routine didn't miss amusing me too!
The 5-step daily skincare regime comes with a 7-day challenge. I took the same and am here with my reviews for you all. We shall have detailed review of each of the product.
In this post, I shall be reviewing the night cream from this range.
HERBALIFE REPLENISHING NIGHT CREAM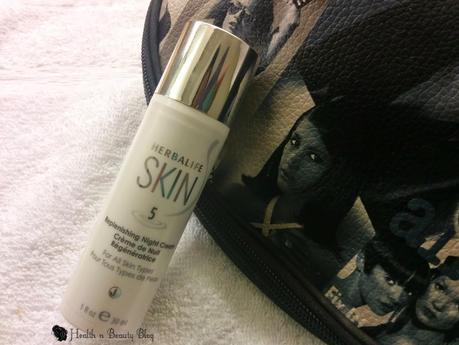 PRICE - INR 2414 for 30 ml.
SHELF LIFE - 2 yrs. 
First, kudos to the sleek pump packaging! Product stays hygienic, non-messy and uber travel-friendly. The glossy white and silver pump bottles with their shiny metallic caps look great on the dresser.
In fact I took only Herbalife products for skincare with me to my recent trip to the USA - owing to the handy packaging.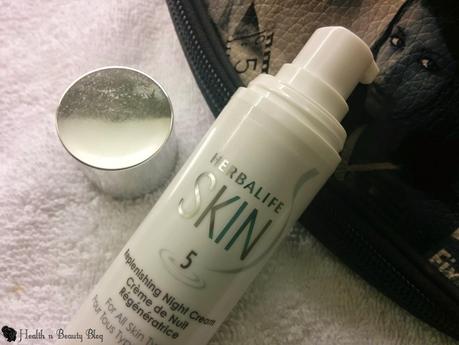 It has got a nice yet subtle floral fragrance that feels luxurious.
The cream is white and of medium-thick consistency. It has not broke me out so far! I am going through a bad skin phase now (thanks to frozen America!), but these products acted as saviors to combat dryness.
One full pump of the product is good for the face and neck. It glides in easily and there is no white cast or layered feeling on the skin, which is the case with most night creams in the market!
Though this was a 7-day challenge, I took a good 1-1.5 month to arrive at my thoughts on these products.. (and then business travel happened too!). Hence the (sooperrr) late review... (sorry PRs!)
I have had pigmentation around my mouth area on and off for long now and this entire regime has helped me keep a tab on it.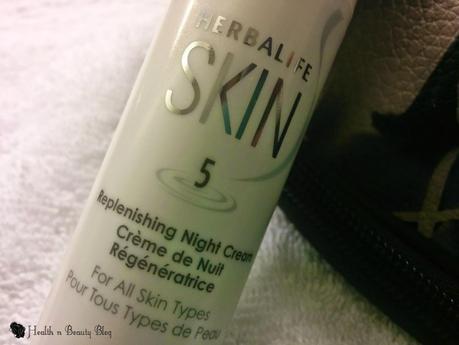 If I had to mention a con, it has to be the same packaging for all the products! It makes it tough to identify what is what in a hurry and you have to look at the label properly before applying stuff on your face.
Overall, I am completely impressed with the entire set of products... Review of other products in this range coming soon... Stay tuned!
PR Sample. Honest review.