Haven't blogged in a few days, had so much go on! I'm aware that this was meant to be a beauty/dating blog, but honestly, I have nothing to report on the dating side because every guy I have met online (apart from my ex) has been a weirdo. The only attention I get unfortunately is from middle aged guys (one sent me an email with his number saying he'll send me 'discreet photos' to prove he looks much younger than his 47 years - urgh), or guys with far too much baggage. Dating is supposed to be fun - it's a good job I'm savvy when it comes to all this online stuff.
So, tonight I have a concert playing the piano and i'm really nervous...thought I'd give my hair a little treat so I look nice and polished. I have hair like Frankie out of the Saturdays - short on one side and long on the other, and actually myself and my beauty blogger friend on twitter @cami_walsh (who has the same style) were discussing whether people would like to see how we style it some day? I think having short hair is a bit daunting as people think it takes a lot of upkeep but I promise you, it's easy! I got this Herbal Essences mask in Superdrug for £1.95 on special offer and thought it looked really promising. I have recently dyed my hair a more red color and as all of you who have red hair know it fades pretty quickly. It's a 200ml pot so great value for money, and has Moroccan Rose and Passion Fruit extract which made it smell amazing (although not as strongly as their other shampoos and conditioners).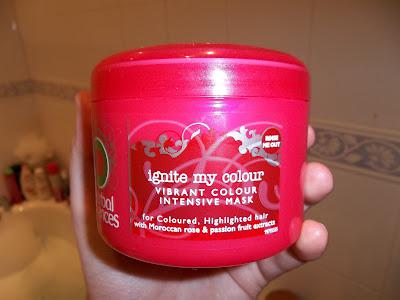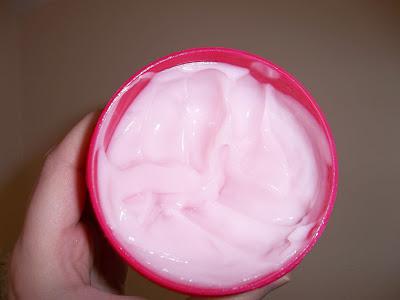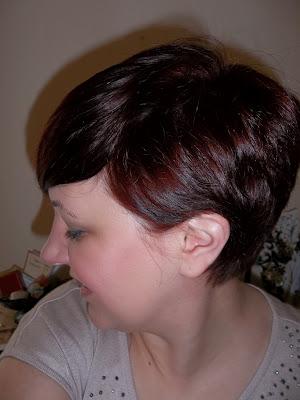 I cringe when I take photos of myself!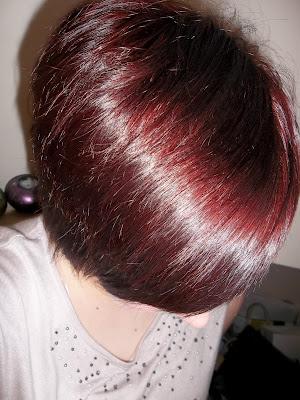 I applied the mask for five minutes whilst I was in the bath (which was too hot and I ended up fainting when I got out...fail) and noticed even when I was rinsing it out that my hair was so much smoother to the touch. My hair is usually quite dry and very thick, so to me it feels a lot more manageable and was easy to brush. I wouldn't say that I have noticed a great difference in my colour, only in the sense that it's a lot shinier. However, I do think for the price I got this product at I have nothing to complain about!
What are your favorite treatments for hair? Is it worth spending the money on expensive treatments (such as Phyto or Kerastase) or do you use high street?