You may have already heard about the usage of henna and indigo hair dye for jet black, natural-looking hair. But do you really have the proper idea about how to do it at your home? If not, then this article will be the perfect guide for you. Get the step-by-step procedure of preparation and application of the popular henna and indigo hair dye from it.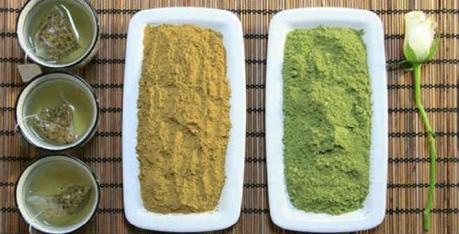 Things Required:
(A) For Henna Mixture:
Henna powder –5 tablespoons or as required (depending upon the length of your hair)
Green tea bags – 3 to 4
Organic honey – 2 tablespoons (it must be fresh and raw)
Water – 2 cups (distilled water is preferred. Otherwise, simply go for filtered one)
(B) For Indigo Mixture:
Indigo powder – 2 tablespoons
Salt – just a dash
Water – 1 cup (distilled water is preferred. However, filtered water will also do)
(C) Other Supplies Needed:
One medium-sized pot
One large glass mixing bowl (it is even better to find one with a lid)
One medium-sized glass mixing bowl
One wooden spoon
A pair of plastic gloves
Petroleum jelly
A plastic / shower cap
Also Read – How to Get a Darker Colour With Henna? Here
Preparation and Application:
The entire procedure is divided into three sections. We will describe them one by one. Check out below:
(A) Preparation of the Henna Mixture:
Pour the filtered water into the pot and place it over the flame. Once it starts boiling, add the green tea bags to it for brewing. Then, remove it from the heat and keep aside so that it reaches the room temperature.
Now, put the henna powder in the large glass mixing bowl and start pouring the freshly prepared green tea infusion into it slowly. While adding the cooled tea, keep stirring the concoction with the wooden spoon so that it doesn't form lumps. You need to come up with a mixture, which is smooth and a bit thick in consistency. Hence, there is no need of using up the entire tea, if you have already got the required texture.
Put the lid over the bowl and keep it in a cool dark place for at least 5 to 6 hours. It will help in sealing the air into the mixture, thereby releasing the maximum color.
Then, add the fresh, raw organic honey to the concoction and mix well with the spoon. This way, the mixture will become a little thinner. However, it should not drip off the spoon in any condition.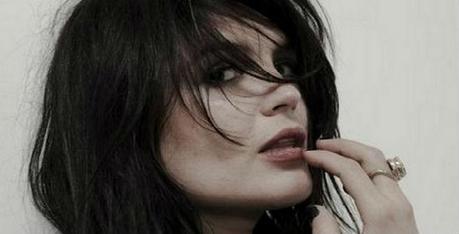 (B) Preparation of the Indigo Mixture:
Put the indigo powder in the medium-sized glass mixing bowl. Add a dash of salt and the filtered water to it. Salt will make the color stronger and help our hair retain it for longer period. So, don't skip it.
Blend everything together with the spoon. It should turn into a batter of thick consistency and its texture should be slightly granular.
Also Read – 5 Henna Hair Packs to Drive Dandruff Away Here
(C) Application of the Hair Dye:
Start with sectioning your hair. You need to divide your hair into 4 to 5 parts in order to make the procedure of application simple and easy.
Put on the pair of plastic gloves and apply a thin layer of petroleum jelly along your frontal hairline so that the color of your dye doesn't stick to your forehead.
Now, apply the henna mixture all over your hair by taking one section at a time. It is advised that you start from the back of your head and go frontwards gradually. Also, begin from the roots and approach the ends.
Once all the hair is coated nicely with henna, cover it with a plastic or shower cap. After 3 to 4 hours, wash off with lukewarm water.
You need to air-dry your hair prior to applying the indigo mixture. Also, wear the gloves once again.
Now, apply the freshly prepared indigo mixture all over your hair evenly and put on the plastic or shower cap. Let it sit for an hour or so.
Finally, rinse away with plain water. It might take 3 to 4 washes to get rid of the residue completely.
And, you get your jet black, absolutely natural-looking hair. Voila!
Image Credit – Featured, 1, 2