Globally acclaimed Swedish clothing line H&M has landed, Manila!  Their grand public opening at SM Megamall was today (did you seriously camp out to get in??).  I got a special opportunity to attend their advanced launch the other night and I availed of their 20% off everything discount for the evening.  Okay, nosebleed-while-posing aside I think this short style feature turned out quite alright.  I like clothes, I don't buy clothes often, probably do about 3-4 small sprees a year shoes included because I am very particular.  Blogging about fashion while fun is out of my comfort zone, plan to practice more though.  A couple of friends and bloggers encouraged me to 'coz some said they love the way I "throw it on" or "dress like that".  No, I didn't bother to put on makeup, but the bare minimum was I did have some mascara on, lol.  There won't be lots of talk about the clothes, but a comment or two about why I got them and how much they were should be in order.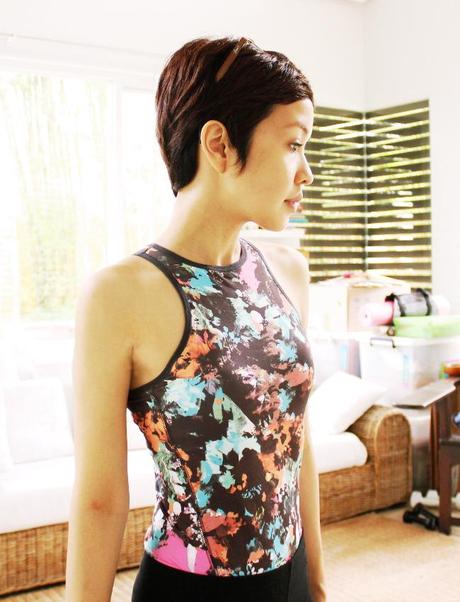 H&M Athletic top RRP Php1,190.00, I like how this makes someone as petite as me look like I have wider shoulders.  It's also got built in non-underwire support.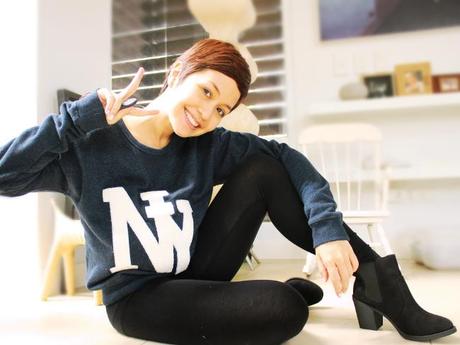 Since I didn't manage to get any NYC souvenir for myself while I was there (check this, the only NY-grammed stuff I got were my Dad & bro's caps at the airport) better late than never!  Thanks to H&M I now at least have a faux NY souvenir, LOL and it's a lovely laid back navy hue. By the way these boots…they don't just look good, they're super comfy.
H&M L.O.G.G. lined NY pullover RRP Php1,190.00, ankle boots Php1690.00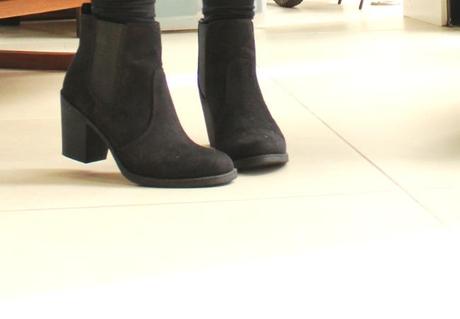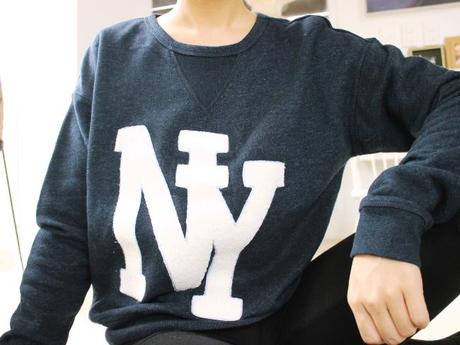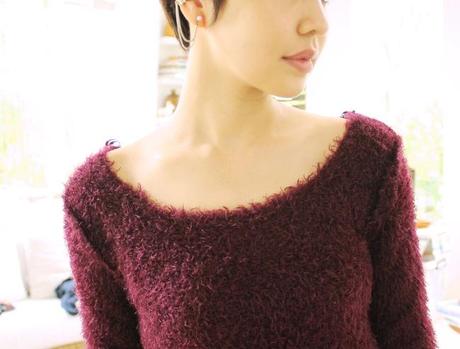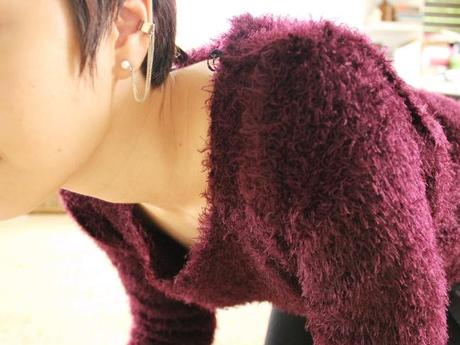 I was checking the light in the LCD of my camera, was holding the remote and shot one lol!  Couldn't resist this fuzzy plum pullover and I like that it has a wide neckline. Plum pullover RRP Php1190.00 (H&M earrings from SG)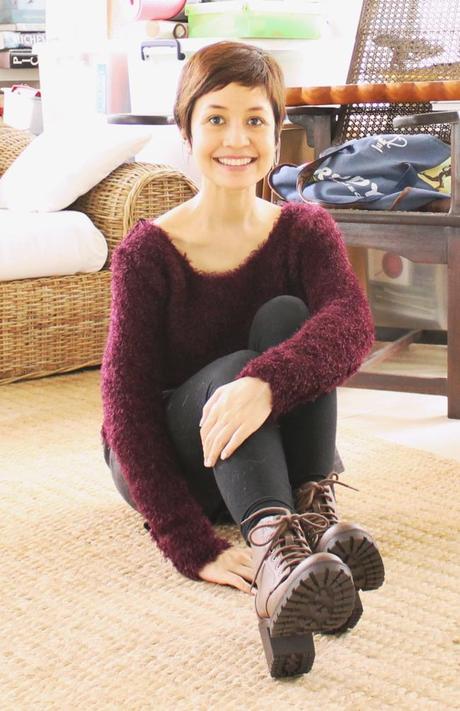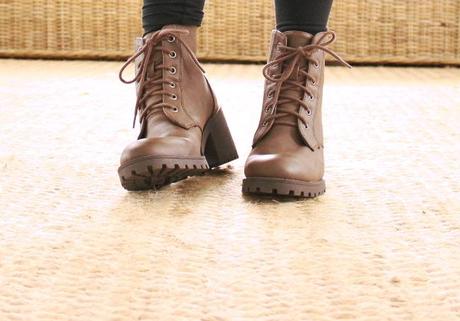 Brown lace-up boots Php1690.00
The pricing of H&M is extremely good for the value they put out, and the on-trend pieces and collections are constantly fashion forward.  I have a Tita who lived in Germany for 14 years and when she moved back her with her husband she hoped and hoped that H&M would come in because of the affordable yet awesome clothes they have to offer.  Well, they're here now!  The biggest store has just opened today at SM Megamall and watch out for another huge H&M opening in SM Makati by November or early December.
By the way, @hm_asia is NOT the official H&M IG account (we were told by its marketing directo) so just tag the official @hm IG account and use the hashtag #hmphilippines for your posts.