Craving for Hong Kong desserts? Hong Kong desserts joint Hee Kee which means 'treasuring happiness' opens in Jurong point! Affordable, quality and hand made sweet treats created fresh daily. Hee Kee desserts unveils a delectable spread of 80 desserts, all handmade by their in house chefs. Frog and I are invited for media tasting last Saturday at Hee Kee to try out their Top 6 'Must Try' desserts. Sweet treats to chase away the blues.
Are you ready for the sweets: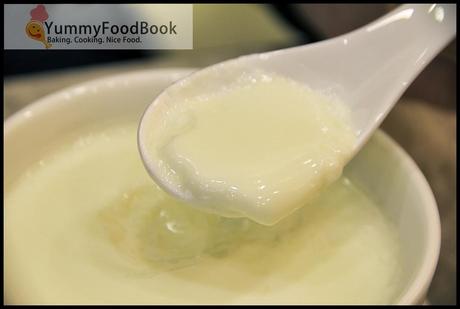 Traditional Steamed Milk Pudding $3.50
For milk lover! Available both hot and chilled. The pudding is very soft with strong milky flavour A bowl of comforting and bursting with milk flavor anf fragrance in every bite!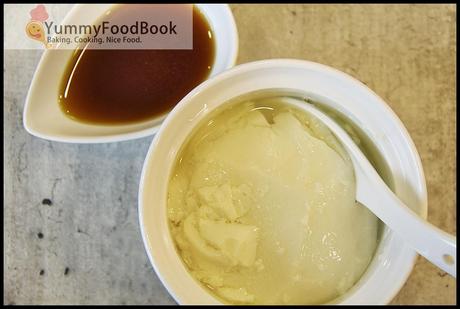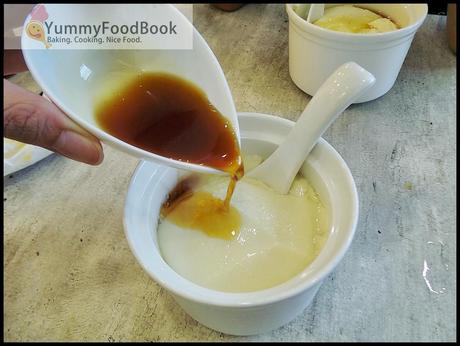 Homemade Beancurd with Gula Melaka $3.30
Silky smooth Beancurd with drizzle of Gula Melaka syrup for a touch of sweetness. Great combination! Good for skin complexion and reduce heatiness for such a hot weather.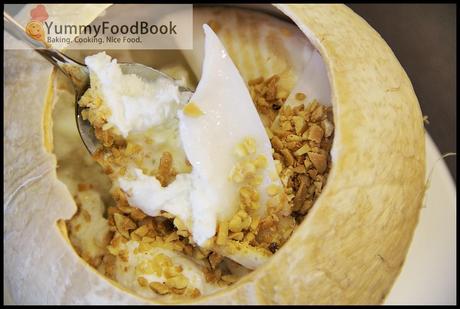 Whole Coconut with Coconutnut Ice Cream & Peanut Crush $8.80
Generous fresh coconut flesh with rich coconut icecream. The dessert is topped off with crushed peanuts for a light crunchy texture. The dessert comes with a glass of refreshing coconut water that compliment the dessert.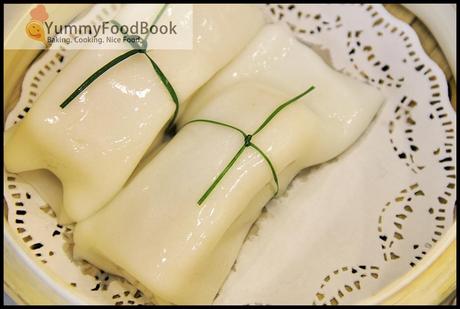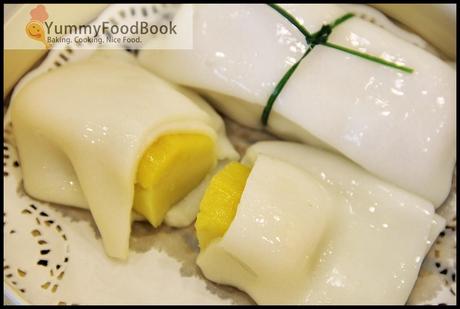 Mango Cheong Fun $3.30 per piece
Well balanced and healthy steamed treat is an envelope of spongy sweet coconut infused skin with its inside filled with large mango chunk for a bouncy bite that will make you hanker for more than just one helping!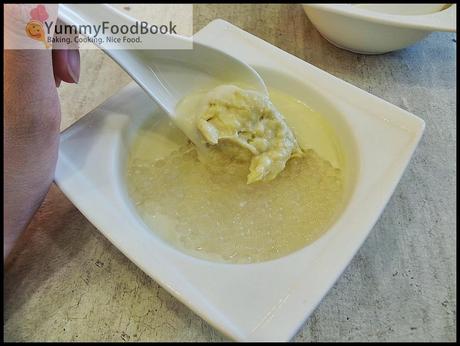 D24 Durian Sauce with Sago $5.80
Smooth creamy durian sauce, topped with fresh D24 durian flesh and generous serving of sago. Great combination of ingredients.You need not wait for durian season to have this dessert. It feels like eating the durian itself! This is one of my favourite dessert at Hee Kee store.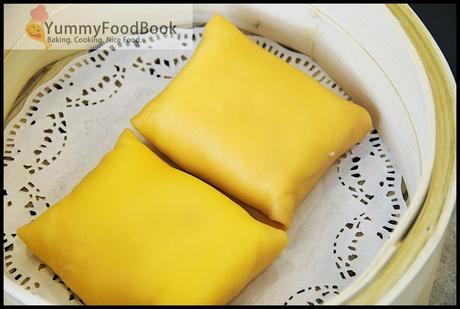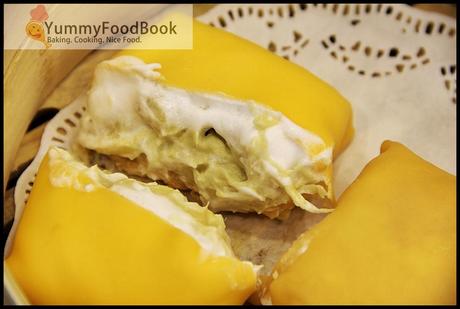 Durian Pancake Pancakes $3.30
Hearty combination of rich durian puree and whipped cream wrapped in a coconut infused skin. Look at the generous amount of durian puree.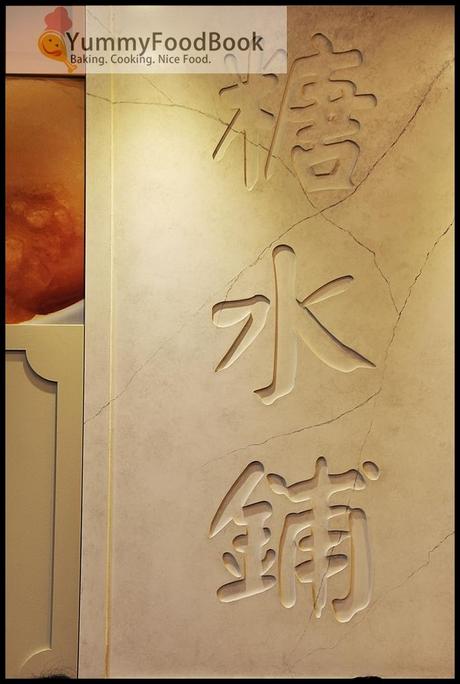 Are you tempted to try out the desserts at Hee Kee after seeing these pictures? Good news! For all YummyFoodBook readers, do quote 'Dariel' to be entitle for 10% discount at Hee Kee desserts from now till 19 Aug 2014. Do have some sweet treats at Hee Kee over the coming long weekend.
Hee Kee will be having their own Instagram contest until 19 August as well, with now up to $100 worth of vouchers to be won! All participants have to do is follow Hee Kee Desserts (@heekeedesserts) on Instagram, snap a picture, Instagram their dessert and share what's so great about it and hashtag #heekeedesserts. Winners will be selected at random.
A good place for having tradtional and yet creative hongkong desserts. Go and try these desserts now!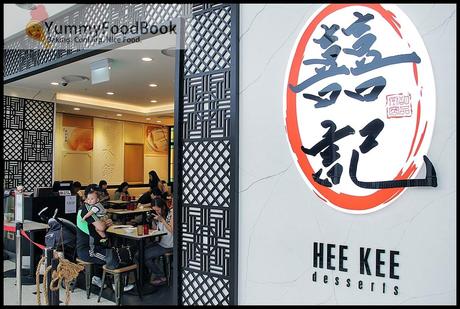 Hee Kee Desserts
JP2 Jurong Point
1 Jurong West Central 2
#03-54/55
Tel: 67950765
More from YummyFoodBook
DIN TAI FUNG ANNUAL STEAM CHILLI CRAB DUMPLINGS ARE BACK!

WHAT TO EAT IN HONGKONG?

RED STAR RESTAURANT – HONG XIN RESTAURANT

MEDIA INVITE – JOLLIBEE SINGAPORE

OWL SOYA BEANCURD PUDDING