As well as easy, this one is also a perfect craft for children to make as a gift or a card for someone special, like perhaps Mum or Mom for Mothers Day!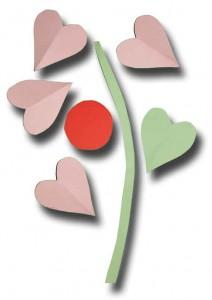 Cut out heart shapes. The easiest way I find to do this is by cutting a half heart shape from some folded paper to make a nice symmetrical shape. You also need a circle and a thin strip of paper.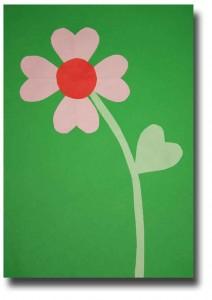 Arrange them into a flower. Mine is a pretty straight forward shape, but even with these simple shapes, children will come with their own version of it.