If you are anything like me, it can be really difficult satisfying your sweet tooth when you are trying to eat healthy. When it comes to dessert I do not and will not skimp. Although I want to be able to have dessert, I don't want it to jeopardize a good meal.
I have found some fool proof desserts that are actually delicious, satisfy my sweet tooth, AND I won't pay for it later. These three easy, healthy desserts will change your mind about having dessert while eat healthy. I think you can make a healthy alternative for just about anything. Here are my favorites!
Even though it is summer, I love just about anything flavored pumpkin anytime. I made this "pumpkin pie" a few times. It is so delicious!
Pumpkin Pie Whip
Ingredients-
• 1, 15 oz. can of pumpkin puree
• ½ cup skim milk
• 1, 1 oz. package of instant sugar-free vanilla pudding mix
• 1 tsp. pumpkin pie spice
• 1, 8 oz. container fat free frozen whipped topping
Instructions-
• In a medium bowl, mix together the pumpkin, milk, instant pudding mix, pumpkin pie spice, and fold in half of the whipped topping.
• Pour into an 8-inch pie plate and spread whipped topping over the top. Chill for an hour or until it is set.
• Enjoy pumpkin anytime of the year!
These are easiest brownies you could ever make. And they are healthy and quick!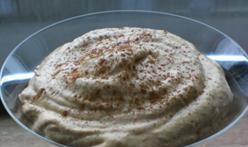 Raw Brownies
Ingredients-
• 1 cup rolled oats
• ½ cup carob powder
• ¼ cup toasted ground sesame seeds
• ¼ cup ground sunflower seeds
• ½ cup honey
• 2 cups chopped walnuts
Instructions-
• Combine the oats, carob powder, ground sesame seeds, ground sunflower seeds, honey and chopped nuts in a large bowl. Mix well and press into the bottom of one 8 inch square dish.
• Chill until solid. Cut into 2 inch squares to serve.
• Enjoy!
I love bananas almost as much as I love pumpkin. These cookies are really easy and taste so good!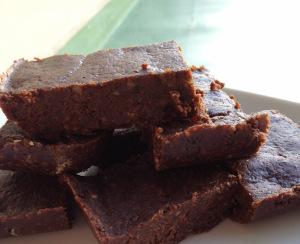 Healthy Banana Cookies
Ingredients-
• 3 ripe bananas
• 2 cups rolled oats
• 1 cup dates, pitted and chopped
• 1/3 cup applesauce
• 1 tsp. vanilla extract
Instructions-
• Preheat oven to 350 degrees F
• In a large bowl mash the bananas, stir in the oats, dates, applesauce, and vanilla. After mixed well, sit for 15 minutes. Drop teaspoon sized balls on an ungreased cookie sheet.
• Bake for 20 minutes until lightly browned, Enjoy!

Happy Desserting!
Nancy