Brought to you by Mums United (Heart Foundation)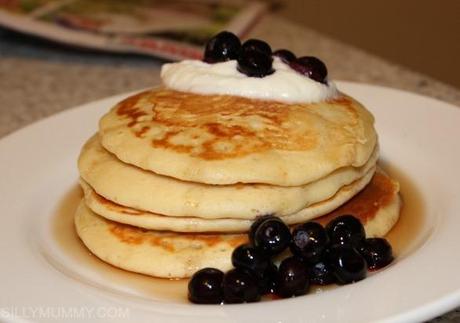 Recently we had a giveaway here on the blog and the winner had chosen the Apple pancakes with blueberries and ricotta recipe from the Heart Foundation's recipe website (not my recipe).
So there you go, I used the recipe and made some for my family! We quite enjoyed it, although I was nervous to try fruit in my food.
I hope you try it, it would make a good healthy breakfast for dad this Father's Day. See how tall the kids can make that pancake tower grow. Then stick a homemade flag through it with a toothpick with Dad written on the flag.
Get dad involved in encouraging the family to switch to healthier lifestyle. Check it out here.
This post is part of my contribution and participation in the Mums United campaign for healthier families. I was sent vouchers of similar value to the one our winner is receiving.