Bring happiness to your dearest thanks to our wide range of Christmas Gift Ideas! Christmas is near and the dream of all of us is to live it to the full with our loved ones. Today we continue with our gift ideas for Christmas. Let's get together in a fantastic way of surprising your beloved ones!
1. Bluedio R HIFI Bluetooth Stereo Headset – Red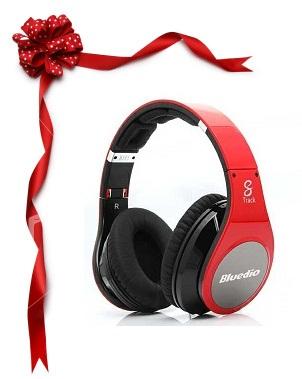 Bluedio Stereo Headphones – Red
This Bluetooth stereo headset offers the loudest sound you've never heard before. You can give it to your girlfriend, because they are perfect as a Christmas gift. The Bluedio R Bluetooth headset supports hands-free phone calls; online calls via Skype, and much more. It is modern and powerful; in combination with the clear sound it becomes an accessory that allows crystal clear sound and it is perfect to enjoy music, videos and all other applications.
2. Griffin Caps Stereo Headset – Purple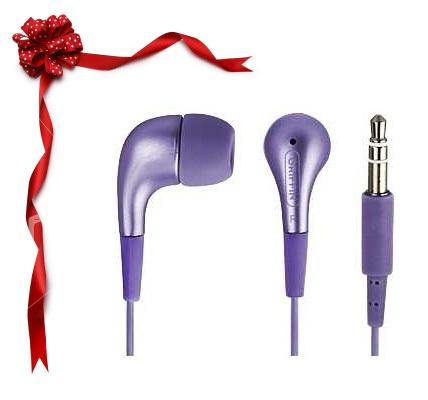 Griffin In-ear Headset – Purple
The Purple Satin Colour – these earphones look really cool. Griffin Caps stereo headset is ideal to personalize the way of listening your favorite songs on the street. Choose these headset for your beloved – they are perfect for teenagers, as well!
3. Dolce Vita Boom Stereo Headset – White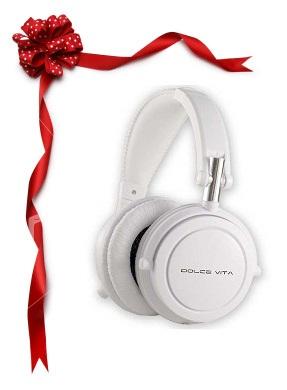 Dolce Vita Headphones – White
These beautiful headphones have an attractive design, are very comfortable and offer a wide range of functions. Its spectacular design makes this model very convenient and easy to carry wherever you go. The Dolce Vita Boom headphones could be a great gift and a very smart investment.