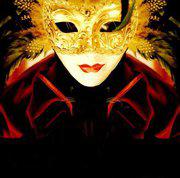 30-Day Opera Challenge on Facebook
As a regular user of Facebook and Twitter, I am amazed at how frequently and quickly they are maligned and/or underestimated. I've gotten value–not merely social kicks–but real educational value from each of those social media platforms and made some invaluable contacts.
For opera lovers on Facebook feeling the newly identified Facebook Fatigue, I have the perfect antidote: Try the "30-Day Opera Challenge" on FB.
It's simple. All you need do is go to the page and "Like" it. Then check out the Info tab on the left-hand side and read through the instructions.  Like other "30-Day Challenges" on Facebook, you are required to post something every day that relates to something you like or should do.
Here's are the posts you need to make on Facebook in 30 days:
day 01 – your favorite composer
day 02 – your favorite male aria
day 03 – your favorite female aria
day 04 – select one aria that you consider being very sad
day 05 – you favorite bel canto composer
day 06 – your favorite french composer
day 07 – aria that you hate
day 08 – composer you find overrated
day 09 – select aria or piece that you find one of the most recognizable ever
day 10 – best russian composer
day 11 – your favorite male operatic singer
day 12 – your favorite female operatic singer
day 13 – aria that you think is sexy
day 14 – most beautiful female operatic singer voice(quality,technique)
day 15 – most beautiful male operatic singer voice(quality,technique)
day 16 – a song or aria that you used to like but now you hate
day 17 – favorite italian composer
day 18 – best conductor ever
day 19 – your favorite opera of all time
day 20 – best duet
day 21 – perfect aria to describe angriness
day 22 – most famous choral part in your opinion in opera
day 23 – evil character you would like to play in some opera
day 24 – favorite operatic singer male/female with "huge" voice
day 25 – aria that you would never be able to sing
day 26 – best classical opera composer
day 27 – best lied composer
day 28 – good character you would like to play in some opera
day 29 – first aria you fell in love with
day 30 – not very famous opera that you find beautiful (read less)
Doesn't that sound like fun? Okay, time consuming but which would a better way to deepen your opera knowhow and meet people–this or playing another round of Angry Birds?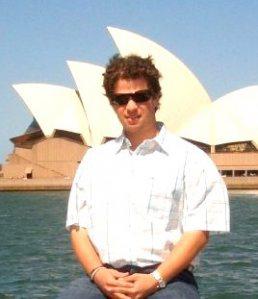 Paulo Montoya aka @Operarules
I first noticed the challenge when an opera lover on both Facebook and Twitter Paulo Montoya began participating. I am always interested in the content Paulo posts–I always learn something new or deepen my understanding about opera and was pleased to see him taking part. When I asked Paulo why he accepted the challenge, he had this to say:
It's a great way to share recordings of your favourite operas and singers with all your FB friends. And you never know, some of your non-opera FB friends might listen to the Youtube clips and like them, and listen to some more opera! Also because if other friends of yours do it, you can learn more about their preferences and discover new recordings which you didn't know existed. I think it'll be lots of fun, and educational to a certain extent! The 30 days are personal, so whenever you starts, that's your Day 1, and so on. There's no fixed calendar for it.
Just like Paulo said. One of the best things about "30-Day Opera Challenge" is reaping the benefits of your friends' posts taking part until you're ready to participate. And you can start any month you like–it's an evergreen challenge.
Just today, two posters are on the day 6 challenge–favorite French composer. One said Berlioz and another said Massenet. I intend to give another listen to Berlioz since I listen to Massenet operas more frequently. Some like Bellini as their favorite bel canto composer. I would have chosen Rossini. So, until I'm ready to take the challenge I'll soak up all the wisdom of opera lovers around the world.
In the Northern hemisphere of the United States, we are officially into our first week of summer. That means lawn and yard work and gardening for me. So, this isn't the right month to start the "30-Day Opera Challenge" for me. In the meantime, I am enjoying the recommendations of other participants like Paulo and hope more of you opera lovers give this a shot.
Congrats to the creators of this page, whoever you are! It's both fun and enriching. And for those of you who want to be trendy, this is your chance (besides reading this blog, of course) to learn a little about opera and impress your friends since opera-going is the "in" thing to do.