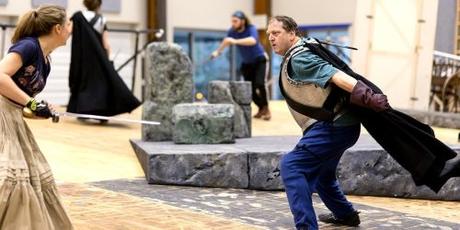 rehearsing for Il Trovatore
" data-orig-size="1180,590" sizes="(max-width: 500px) 100vw, 500px" data-image-title="01_gallery_2019-trov" data-orig-file="https://i1.wp.com/operatoonity.com/wp-content/uploads/2019/01/01_gallery_2019-trov.jpg?fit=1180%2C590&ssl;=1" class="size-large wp-image-9593" height="250" width="500" data-medium-file="https://i1.wp.com/operatoonity.com/wp-content/uploads/2019/01/01_gallery_2019-trov.jpg?fit=300%2C150&ssl;=1" data-permalink="https://operatoonity.com/2019/01/20/seattle-opera-offers-free-tickets-to-federal-workers/01_gallery_2019-trov/" alt="rehearsal scene from Seattle Opera" data-recalc-dims="1" srcset="https://i1.wp.com/operatoonity.com/wp-content/uploads/2019/01/01_gallery_2019-trov.jpg?resize=1024%2C512&ssl;=1 1024w, https://i1.wp.com/operatoonity.com/wp-content/uploads/2019/01/01_gallery_2019-trov.jpg?resize=300%2C150&ssl;=1 300w, https://i1.wp.com/operatoonity.com/wp-content/uploads/2019/01/01_gallery_2019-trov.jpg?resize=768%2C384&ssl;=1 768w, https://i1.wp.com/operatoonity.com/wp-content/uploads/2019/01/01_gallery_2019-trov.jpg?resize=50%2C25&ssl;=1 50w, https://i1.wp.com/operatoonity.com/wp-content/uploads/2019/01/01_gallery_2019-trov.jpg?w=1180&ssl;=1 1180w" data-image-meta="{"aperture":"0","credit":"","camera":"","caption":"","created_timestamp":"0","copyright":"","focal_length":"0","iso":"0","shutter_speed":"0","title":"","orientation":"0"}" data-large-file="https://i1.wp.com/operatoonity.com/wp-content/uploads/2019/01/01_gallery_2019-trov.jpg?fit=500%2C250&ssl;=1" />
Verdi's Il trovatore is full of romance, rivalry, revenge, and swashbuckling swordplay. On stage now thru 26 at McCaw Hall. | © Shane Welch
Seattle Opera gets the first good neighbor award of 2019. They are offering free tickets to furloughed federal governments workers. Workers can receive two free tickets to the company's performances of Il trovatore at 2 p.m. today, Jan. 20, and on 7:30 p.m. on Jan. 23.
Surely the classical arts are the last thing anyone furloughed from gainful employment for an indefinite period of time would spend precious dollars on. Seattle Opera's kind gesture keeps enjoying the classical arts within the realm of possibility. Those who love live opera performance find it soul replenishing. Good on you, Seattle Opera.
To redeem, simply present a federal government ID at the McCaw Hall box office before the performance. The box office opens two hours prior to performances; 5:30 p.m. for evening performances and noon for the matinee.
"We at Seattle Opera are grateful for all that our federal workers do, and wish to show our solidarity and thanks by inviting them to enjoy a night of beautiful music at McCaw Hall," said General Director Aidan Lang.
Seattle Opera's Il trovatore runs now through Jan. 26 at McCaw Hall.
***
About Seattle Opera