Each week I will be filling in the blank with a few of my favorite authors.  This week, Have you read Annette Blair or Linda Wisdom?
Annette Blair: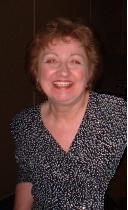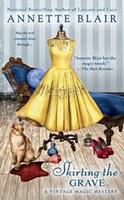 Former prep-school administrator and 

award-winning author Annette Blair owes her comprehensive theme of "Magic with Heart," to Salem, Massachusetts. The

national bestseller writes

single titles for Berkley Sensations and Vintage Magic Mysteries for Berkley Prime Crime. Her historical backlist can soon be found on an e-reader near you.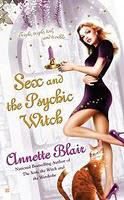 I

n her thirty plus books, she's explored nineteenth-century Amish Country; Regency and Victorian Britain; and madcap, modern Salem Mass, where bold women follow the Celtic faith with heart. There, she fought dragons, and fell in love with an angel. More recently, she's solved mysteries beside Connecticut's Mystic River. Wherever Annette's landed, she's thrived. An adventurer and storyteller at heart, she's proud to be a second generation American with French Canadian roots.

Her

Paranormals include her Accidental Witch Trilogy, Psychic Triplet Witches, Works like Magick Novels, and her Vintage Magic Mysteries.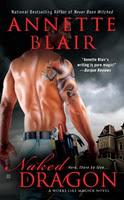 I Love Annette Blair's books.  She is a talented author who, from reading her work and chatting with her briefly prior to her release of Naked Dragon, has a passion for what she does. Her stories are witty and entertaining. I thoroughly enjoy every one of her books. She has several different series to choose from.  I have read at least one of each.  
You can check out more about Annette from her website at:  http://www.annetteblair.com/index.html  you can purchase her books from: http://www.amazon.com/ or  http://search.barnesandnoble.com/
Linda Wisdom: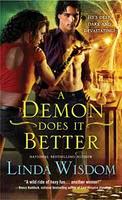 Linda is a born and bred Californian who's written from the first day she could hold a crayon.
After she sold her first two books to then brand spanking new Silhouette Books she continued on, also writing for Dell Candlelight Ecstasy, Harlequin Books, Bantam Loveswept, and a romantic suspense for Kensington.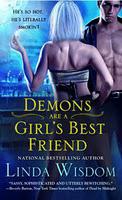 Her office shows the magick she likes to instill in her books with her collection of dragon and faery figurines, Pocket Dragons and Halloween Barbies. 
Her Hex series, along with some of her backlist books, have been optioned for TV and movies. 
She lives in Southern California with her husband, two dogs, a parrot, and tortoise that all create their own form of magick.
Linda's bio came from: http://www.lindawisdom.com/index.html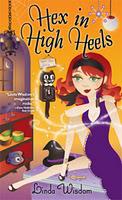 I have read the entire Hex series and fell in love with Linda Wisdom. I am honored to have amongst my autographed books a signed personalized copy of Hex in High Heels (along with several temp tattoos of Fluff and Puff).   From chatting with her in the past, she said she has written for many years and has many titles out there.  Linda seems to truly love what she does.  Her Demon series is at the front of my TBR, and I hope to review one or both of them for this blog.
You can find out more about Linda and her books at http://www.lindawisdom.com/index.html 
you can find her books at http://www.barnesandnoble.com/s/linda-wisdom?store=book 
or http://www.amazon.com/s/ref=nb_sb_noss?url=search-alias%3Dstripbooks&field-keywords=linda+wisdom&x=0&y=0
Thank you to both of these wonderful authors for the hours of enjoyment you have given me and countless of other fans.  Please stay tuned for next weeks picks!  If you have any suggestions that you would like to see let me know at [email protected]
Love ya
MOM CAT mrrowww!