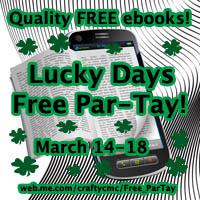 Lucky Days Free Par-Tay
March 14th-18th!
Discover over 40 amazing ebooks: Romances, Thrillers, Mysteries, Humor,and more!
All FREE at Amazon.com
Fantastic ebooks, many by award-winning and best-selling authors.
Let's Par-Tay!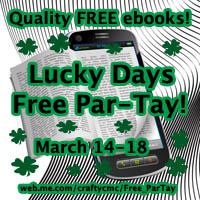 www.FreePartay.com
Love FREE books? You're in luck because we've got them.
Welcome to the Lucky Days Free Par-Tay, a party for readers!
Over 40 ebooks, all FREE through Amazon.com
There's a genre for every reader's taste. Or if Mysteriesand Thrillers are your thing you can't go wrong. Police action, MurderousMayhem, amateur sleuths and more.
You'll also find Horror, Fantasy, Sci-Fi, and Woman'sFiction.... A fantastic selection!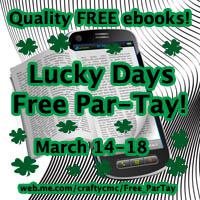 www.FreePartay.com
Got kids? We have books for elementary school age and teensalike.
Don't miss out! Soon these amazing ebooks will be back totheir usual prices. Grab them while they're FREE! March 14th-18th.
Who says you can have too much of a good thing. You cannever have too many great books. Load up your Kindle and tell your neighbors todo the same.
The FREE Par-Tay is aBLAST!
Some Examples
of the
 Great Books Available
You like Romance?Find them here. Romantic Suspense, Sweet Romance, HOT Romance, HumorousRomance, Paranormal Romance, Historical Romance? We have them all!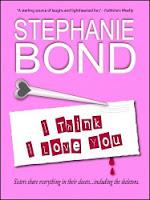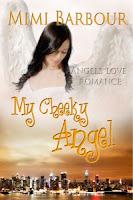 Don't miss Mimi Barbour's "My Cheeky Angel" or Verna DePaul's "Chased by Sin." Rita Herron will makeyou smile with "Marry Me Maddie."Stephanie Bond's "I think I Love You" and Denise Domning's "Almost Perfect" are perfect for theaddicted romance reader. Debra Burroughs "ThreeDays in Seattle" and Nin Bruhn's "TheFrench Detective's Woman" add a splash of mystery and suspense to theirromance.
Excited byThrillers?  Ecstatic for Mysteries?Scared by Horror? Tweaked by Sci-Fi? You're in the right place!
Ron Kierkegaard's "The God Particle" stretches theboundaries and Michael Shean's "Shadow ofa Dark Star" will open your eyes to new worlds. Michael Paneush's "The Steinand Candle Detective Agency" is a fantastical take on mystery and fantasyabounds in Jack Albrecht's "Osric's Wand"and Vicki Keirie's "Worlds BurnThrough." 
"LiquidLies" By Lois Lavrisa dives into secrets, lies and murder, while ShannonMayer will lead you through ten Horrifying stories in "Ingredients of a Caldron." Nathan Yocum's investigate apost-apocalyptic future and Katherine Owens digs deep in a story of love andloss. 
And don't forget to sign up for our Newsletter. You'llautomatically be entered to WIN $100 in Amazon Gift Cards.