KK: Hey there, Momcat thanks for having me! I love it here, those hot covers on the side are all calling my name :D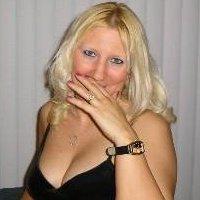 AMC: You are most welcome here in my world.  Shall we get the party started?  Where did you grow up?
KK: Oh yes, I love a party. I am from Sweet Home Chicago the land of…da, Bears. But I have recently moved to a quiet suburb in the outskirts of the city and I love it.
AMC: Do you think your childhood impacts your writing?
KK: My child hood, no. My years as a single mother…absolutely.
   AMC: Are you married, single? Children?  
KK:  Married with a daughter in college. In other words fat and happy :)

   AMC: Who do you read?  What genres do you enjoy? Can you list any that you think we would enjoy? 
KK: I read it all, anything and everything. I am like Johnny five…alive. Well, being the owner of Hellfire Publishing I can tell you that you would love any one of our authors. We sought out the best of the best and we found them.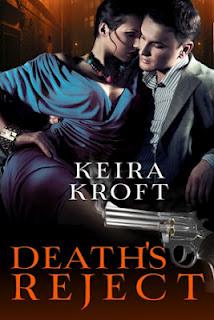 AMC: Who is your all time favorite author and why? 

KK: I am excited to say that I am going to be meeting Anne Rice and Charlaine Harris, I do adore their work and I love my vampires. However, my favorite writer of all time has always been John Saul.
 
   AMC: Ebook or paperback?  Why? 
 
KK: Personally I like to hold a book in my hand and I find a bookstore to be paradise. But readers are so cool, you have to admit. Especially in the day of the Kindle Fire and the I pad.
   AMC: How many books do you read a month? What are you reading now?
KK: A lot! I am editing a wonderful story called Toe Tags and Tequila and in my spare time I am reading The Walking Dead graphic novels.
   AMC: What's your favorite way to relax and recharge? Hobbies? 
KK: My hobbies, dreams and work are all rolled into one. I always wanted a business of my own and now we have two. Hellfire Publishing an independent Book publisher and Hellfire Comics a busy comic book store in Westfield Chicago Ridge Mall.
   AMC: Do you have a favorite quote?  Does it have a special meaning to you? 
KK: "Go to Heaven for the climate. Hell for the company." This quote has special meaning because it comes from the dark years of Mark Twain. Also, growing up in a household where you grandmother is a minster with her own church, you have to agree that the "evil" people of the world are more fun :)
Fun Stuff.  Why?  Because Mom Cats are curious creatures!
Favorite color? Emerald green
Favorite food?  Pizza
Favorite time of year and why?  Fall, I love absolutely everything about it. The weather, colored leaves, pumpkin stuff and Halloween
KK: You are the Interviewer but I have to ask. Why is your nickname Mom Cat?  

   AMC: LOL Thank you for asking! When Bruce and I first started dating he had an abandoned kitten (her name is Shahu)  whom he had to bottle feed.  He became the Dad Cat I became the Mom Cat.  It stuck.  We do have a second cat her name is Daisy Daredevil.  She is eighteen years old.  I decided it would be a great name for my blog. I have had other nick names as well (some of them we don't talk about LOL)
KK: And do you like cats? I have to spoiled boys Scamper and Sawyer they even have their own page on my blog. Their my pride and joy :) My daughter is cringing right now wondering where her blog page is. "Sorry kid you're not sweet and furry", lol :) My nickname is Demon Mama, but I really don't think anyone wonders, why, lol :)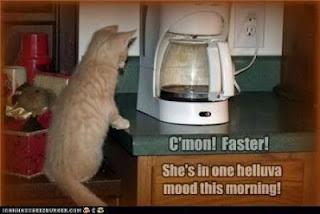 AMC: Do I like cats?  That is a no brainer.  I love the purr babies!  Last year we were approached about fostering kittens.  Bruce did not say know but wanted me to really really think about it.  I came to the conclusion that there was a good chance that I would become the crazy cat lady because it would be difficult for me to give them up once I had become attached.  And I would become attached.
Where can readers find your books and learn more about you?
You can find me at:
http://keirakroft.blogspot.com/
http://twitter.com/#!/KeiraKroft66
http://www.facebook.com/keirakroft
http://www.facebook.com/pages/Keira-Kroft/171750936213533
Thank you so much for having me :)


Hugs, Keira


Thank you so much for brightening up the pages of Mom Cat's world!  You obviously have a creative mind.  I look forward to having you here again to tell us all about your writing and your plans for your books.