Hello! ~

♥
Usually I am not really a person to show off hauls in my blog, either because I think the stuff I buy is very uninteresting to most of my readers, because it is cosmetics which I will show in a review at some point anyway, or because I simply do not buy much besides cosmetics through the year and only go on major shopping hauls when in Japan. However, I haven't made any Mori Girl related posts in a long time. I am also completely neglecting outfit posts, but I have always said that I am not really good with these and in winter it is dark and gray, which makes taking good photos difficult  I cannot even express how much I dislike winter!
In the meanwhile I thought I would show my Taobao haul, which, of course, consist of Mori Kei fashion only. I have always been kind of hesitating when it comes to Taobao. One reason is that I know many sellers there show photos of other store's original products, but sell you poorly made and sometimes ridiculous looking products that hardly resemble the ones on the photo and the other reason was that I thought, once I start shopping at Taobao and everything works well I will be financially ruined. I guess I was right. My Taobao watchlist is currently 7 pages long and I only put items there which I want really bad! T_T
I would love to show some wearing photos, but this has to wait till it gets warmer

or at least sunnier

. In the meanwhile I have made some photos

of the clothes.
Here are the things I bought: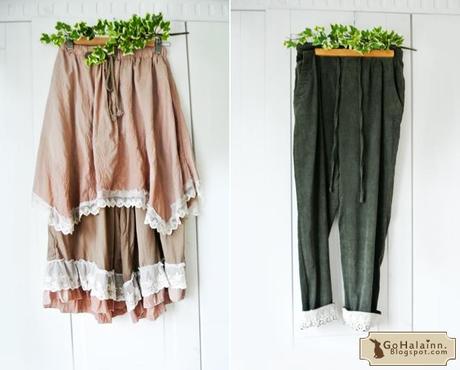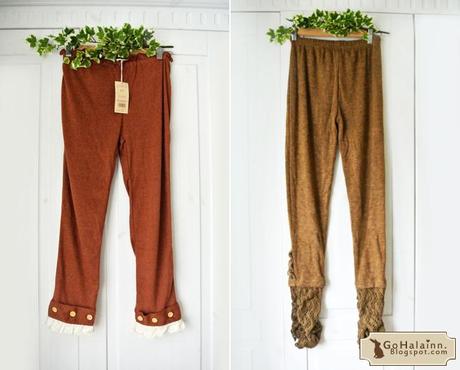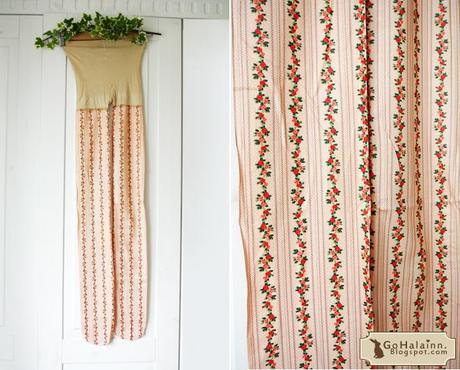 I bought the leggings and stockings at Mori Girl Fans. The products look exactly as the ones shown on their photos, expect for maybe the color being slightly off, but that's really a matter of camera/monitor settings. The quality seems quite good too! I am very pleased, love this store and will absolutely purchase more from them in the future. From what I can tell they are also one of the suppliers for the Japanese stores Cawaiia

nd

Favourite One. If you have ever bought from these stores you will know what a bargain you get when you buy them from

the original Taobao seller!
The pants on the left of the first photo (I just love pants that look like skirts!) w

ere

bought from ayakaqjd, another supplier of Cawaii, from what I can tell. This store is really Mori Girl heaven!
And last, but not leas

t, the 

pants on the rightwere bought from welive, another awesome store.
I decided I really need some more pants or thick leggings/stockings in winter. I also bought a bra, because I love the super cheesy lace-invested lingerie you get in Asia. But I don't think anyone needs to se

e

my underwear, so I am not showing. XP
I am really pleased with all I have bought and am already putting together my next Taobao o

r

der. I will be so poor

soon!
Here are the official product photos, which obviously look better than my poor-light

-condition photos.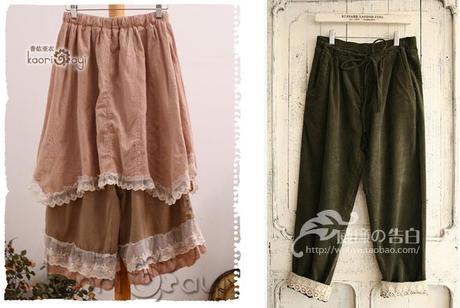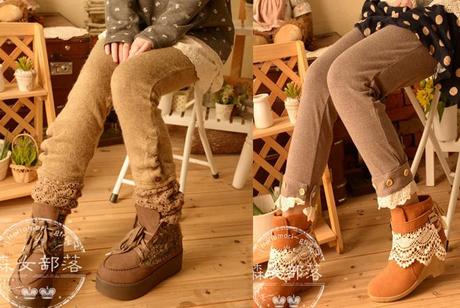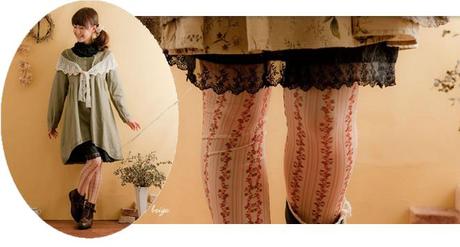 If you know some Tao

bao

stores that sell Mori Girl clothes where you made good experi

ence please let me know in the comments!