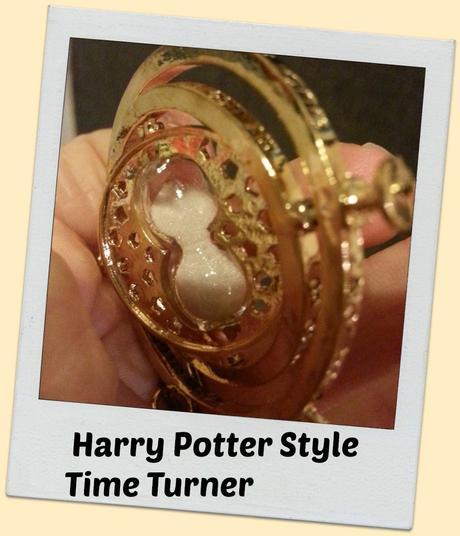 Disclaimer- 
Precious Little Worlds
 have been sent out a item from
Vision Creations website
range 
for free in exchange for our honest opinion for the purpose of our blog, to report back to you the viewers our findings.
Wizardry Gold Hour Glass Necklace
Eye Catching Gold Hour Glass Necklace

Chain mesurements: 33cm Long

Material: Gold Plated
Inspired by Hermione's Time-Turner pendant necklace, 
Harry Potter fans will sure love this piece of jewellery with its charm and character.
This 
light weighted chain necklace which has loop and bar lock to fastens secularly around your neck to create the perfect stylish fashion accessory.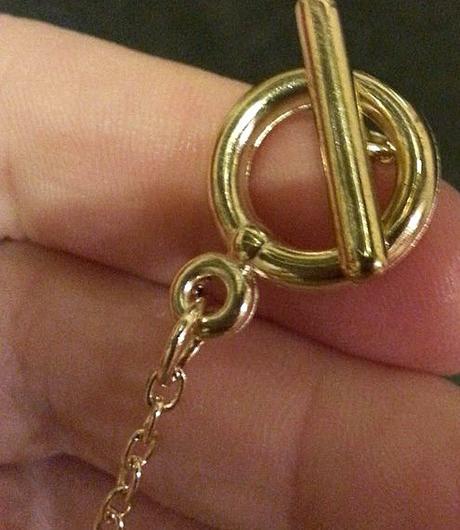 What struck me the most is the small glitter sand filled 
particles in the
 hourglass as it looks so effective bringing the necklace to life.For me I have to say it was a little too long in length on the chain as I am very small in stature.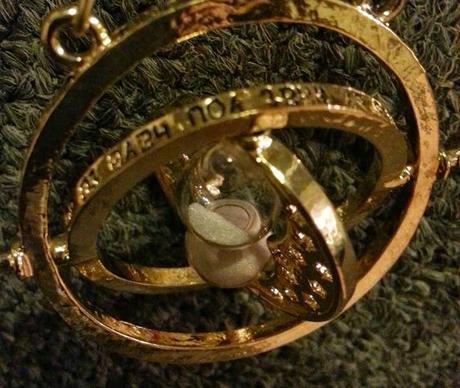 It also has some in-scripted wording around some of the edges the inner piece rotates making the necklace for fun.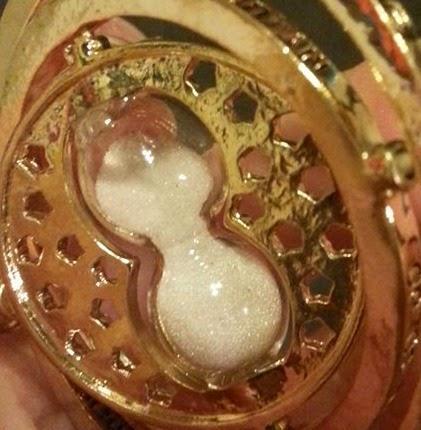 All in all this is a very well made necklace with some lovely touches to it.  
This version is currently unavailable
 http://www.amazon.co.uk/Wizardry-Gold-Hour-Glass-Necklace/dp/B00SX63N4I 
But they have a newer version for £9.99
 http://www.amazon.co.uk/Jewellery-Hourglass-Triangle-Necklace-Spinning/dp/B00T6APLF4/ref=sr_1_1?m=A2GNOAQ7AJ6P1M&s=merchant-items&ie=UTF8&qid=1425507004&sr=1-1