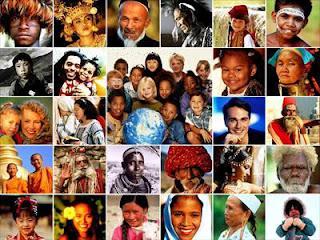 Today September 27, World Tourism Day 2011 is celebrated under the theme
Tourism – Linking Cultures
, an opportunity to highlight tourism's role in bringing the cultures of the world together and promoting global understanding through travel. "The message on this World Tourism Day is that, thanks to tourism, millions of people from different cultures are being brought together around the world like never before," said UNWTO Secretary-General, Taleb Rifai. Everyday huge numbers of people travel the world, this contrive the interactions between individuals and communities, get to know their diverse cultures, and to respect and have mutual understanding which ultimately is fabricating a more peaceful world.
World Tourism Day is celebrated annually on 27 September. Its purpose is to foster awareness among the international community of the importance of tourism and its social, cultural, political and economic value. The event seeks to address global challenges outlined in the UN Millennium Development Goals and to highlight the contribution the tourism sector can make in reaching these goals.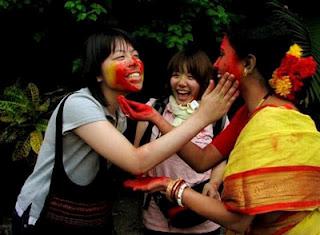 The UN World Tourism Organization (UNWTO) has announced the five photos and five "tweets" from among the hundreds of entries submitted to the 2011 World Tourism Day (WTD) competitions that best reflect the 2011 theme, "Tourism – Linking Cultures." The winning photos, featuring Korean women celebrating India's
Holi Festival
and a young tourist backstage at the Chinese Opera Theatre, alongside a selection of finalists, will be displayed as part of a photo exhibition in Aswan, Egypt, the host of the official WTD celebrations, "It is extraordinary how a simple photo, or just 140 characters, can highlight what makes our sector so special: its ability to link the cultures of the world," said UNWTO Secretary-General, Taleb Rifai.
Few countries in the world have such an ancient and diverse culture as India's. Stretching back in an unbroken sweep over 5000 years, India's culture has been enriched by successive waves of migration which were absorbed into the Indian way of life. It is this variety which is a special hallmark of India. Its physical, religious and racial variety is as immense as its linguistic diversity. Underneath this diversity lies the continuity of Indian civilization and social structure from the very earliest times until the present day. Modern India presents a picture of unity in diversity to which history provides no parallel. India has a variety of religions, festivals, rituals, artifacts, monuments, costumes, music and dance, language and literature. Just in some words it can't be described you must come and visit to explore the culture of India.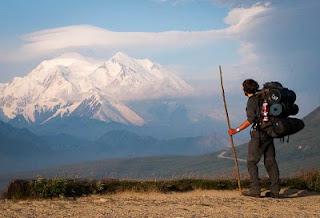 The Indian society is not a uniform one. This is a natural corollary to the fact that diversity is a part of Indian way of life. From region to region, diversity in the social structure is prominently seen. The north Indian social traditions and customs are markedly different and so those of the eastern India from those of other parts of the country. And here lies the tantalizing element of mystery associated with India.