Hey everyone!
Wish you all a very happy valentine's day. Hope you guys are having a good time. And i would like to share an EOTD with you. Since i am still single, all i could do was celebrate it with muself with an EOTD. Yes it is the valentine's day EOTD. So here we go....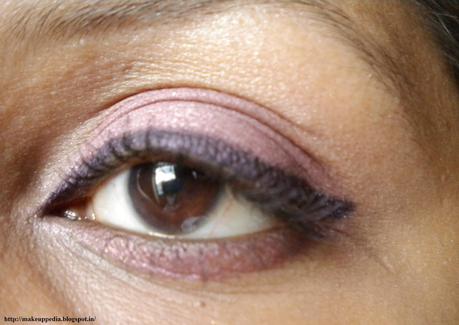 A pinky EOTD. Pink is my third favorite shade! First is white (am crazy about white gadgets - this is my third white phone!) and second is blue.
Talking over the phone to someone!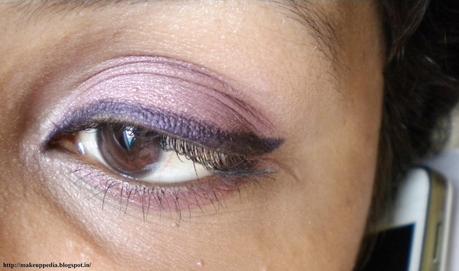 Sorry could not get a decent snap of the other eye :(
 Both eyes together :)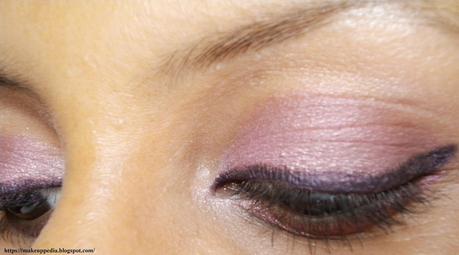 The above pictures were taken indoor. I had a tough time picturing my eyes in the sun. Could hardly open my eyes. The color of the eyeshadow in this picture is exactly how it looks in person. The indoor pictures are kinda washed out!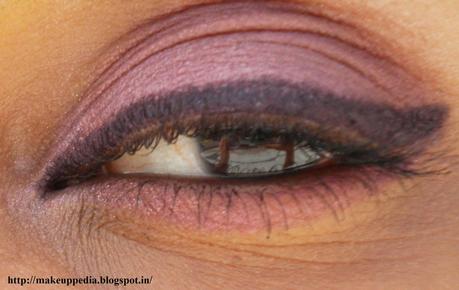 Here are the products that i used.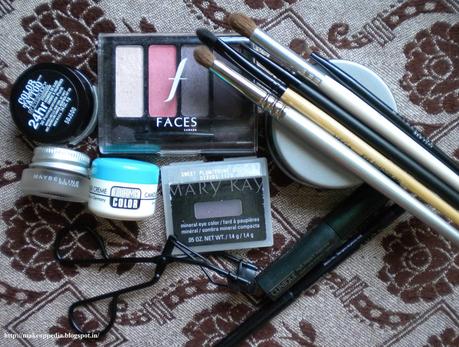 Top row:
1. Maybelline color tattoo in

Pomegranate Punk

.
2. Faces canada Go chic eye shadow quad in

Wine timed

.
3. Kryolan transculecent powder.
Bottom row:
1. Maybelline New York seirl gel liner in

brown

.
2. Kryolan Derma color camouflage cream.
3. Mary Kay single eye shadow in

Sweet plum

.
4. Clinique high impact mascara in black.
5. Avon glimmerstick eye liner in

majestic plum

.
6. QVS ele lash curler.
Let me know if you need a tutorial!
And dont forget to leave your comments and feedback.
Love ya!