Happy Halloween my little pumpkins!
How are you all on this spook-tacular day?! Doing anything scary or fun? I have always loved Halloween, though I'm too old to trick-or-treat now it's always so fun to see everyone's costumes, people are getting so creative these days! My mom told me I should dress up as a loofah ;) LOL Too bad I'm not allowed to dress up at work anymore *sad face* But at least I can dress up my nails right?!
Charlie Brown the Great Pumpkin has been one of my favorite Halloween shows for as long as I can remember. So what better way to celebrate Halloween then a Charlie Brown the Great Pumpkin manicure?
I started with a base of Wet n Wild Black Creme and used the water spotting method with Maybelline Color Show Navy Narcissist and Blue Blowout for the background. I also used both of those for the gradient on my thumb. I painted the rest of the details with acrylic paints, top coated with Poshe and the design was finished!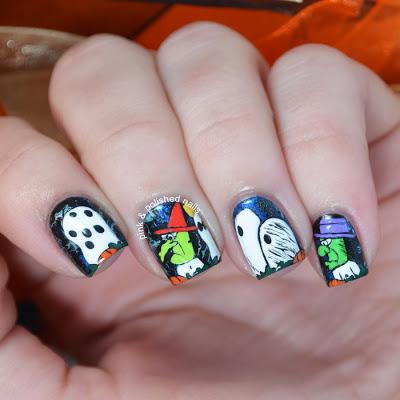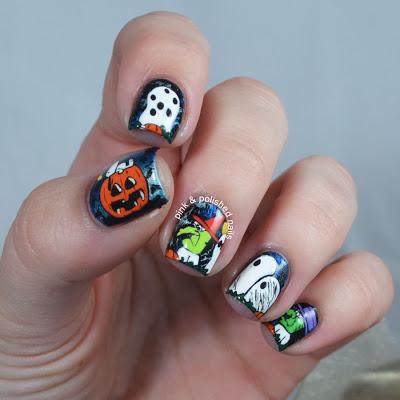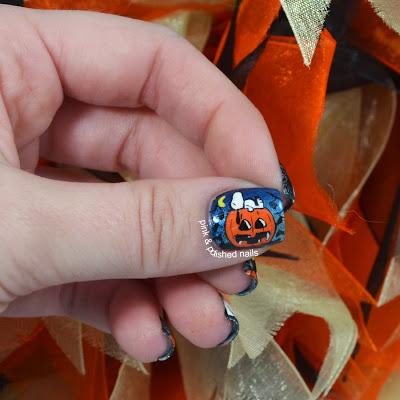 Eeep I'm totally in love!! I don't know if I'll ever take these off! ;) LOL I hope Mr. Charlie Brown would approve :) 
What do you think? Do you have any spooky plans tonight? 
I hope whatever you all do tonight you stay safe and have a wonderful Halloween!! :)