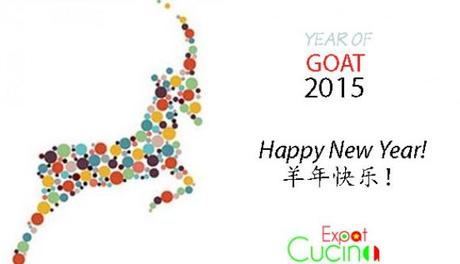 We are getting ready here in China to welcome the year of the Goat! Shanghai is empty, and the few people left are all home to celebrate with their family.
I will be out with my friends for a night of good food, music and fun!
I wish you all a happy Chinese New Year! May it bring you happiness, health, wealth and lots, lots of cooking and tasty food!
Love
- LittleDani
About the author: Dani

An Italian living in China with a strong passion for cooking! Browse my 'left-overs' session for many tasty grub!. Follow her on Twitter / Facebook.