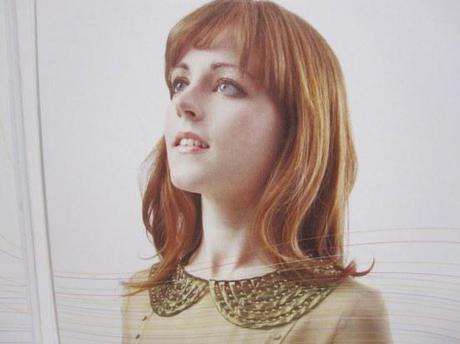 Hailing from Northern Ireland, Hannah Peel has penned two previous EP's and an Album. Along with these credits, she has also composed and arranged for theatre, and moonlighted as a session musician, appearing with The Magnetic North and John Foxx and the Maths. With Hannah being the quintessential hardworking musician her C.V. suggests. I had high hopes for her latest EP 'Fabricstate,' and I was not disappointed.
It opens with the haunting, mesmerising track 'Silk Road.' With oriental melodies and softly pulsing rhythms. This track captures the wonderment and slight fear that accompany the beginning of a journey. An opening track that draws you in gently; it doesn't start with a bang, an enchanting beginning.
'Desolation Row' continues in the same vein with dynamics found in the building drums and the rising vocals. This was my favorite track on the EP. The horn arrangement, chorus melody, and lyrics resonated. It was a pleasure to listen to, and I did repeatedly.
Up next, 'Chloe', an award winning track, most would recognize as the title music for Channel 4's 'Dates'. As with every track, Hannah's marriage of melody, arrangement and lyrics are uplifting. You can feel the sense of regret tinged with hope, an emotive piece.
Finally, we come to the title track 'Fabricstate,' A beautiful end to a glorious EP. The way the vocals and piano interweave, become disjointed, then marry up again is breath-taking. Mixed in with the industrial electronics, it creates an alluring soundscape that draws you into Hannah's world.
This EP is equal parts charming, haunting, and emotive. I felt part of the world created by the music. This isn't your upbeat gym music. It's more of a beautiful soundtrack for a rainy day.
-Niall
Download Fabricstate
Find out more about Hannah Peel
Facebook Twitter YouTube Website