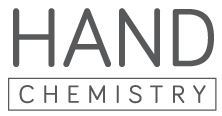 Disclaimer- Precious Little Worlds have been given some items for free in exchange for our honest opinion for the purpose of our blog, to report back to you the viewers our findings
Is focused on creating concentrated multi-functional skincare for the hands and body. We use the very latest technologies at the highest levels.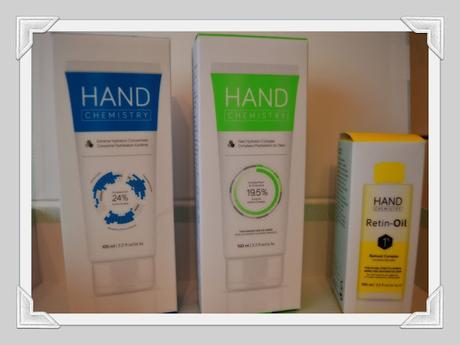 I am always interested in trying out new products and beauty ones are very high on my list due to getting back into them plus going back to my roots when I was a beauty therapist!
Love the challenge of seeking out new & the exciting items to bring to you and report back my pure honest review.
For around a year now I have been getting worried about ageing as have to say no spring chicken now age of 32 with two demanding kids.
Its been playing on my mind my age spots on my hands and other problems, but will not bore you with them all right now just some that are relevant to this review.
Lets now see the items in question....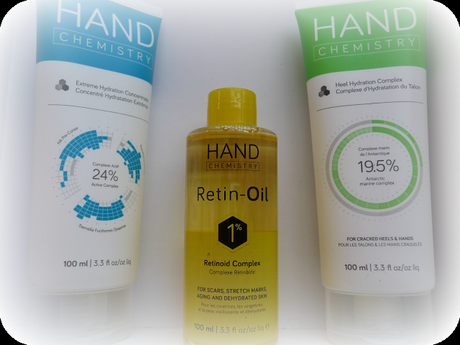 Extreme Hydration Concentrate
£19

Our ultra-concentrated hydration complex contains five hydration active technologies from marine and plant sources that provide deep and lasting hydration to the skin, offering dramatic visible textural improvements. Extreme hydration is the perfect savior for dry skin or to use during periods of cold weather as it helps to create a barrier to protect the skin from the environment.
Directions: Apply evenly to clean hands morning and evening for 10 days. Use as needed afterwards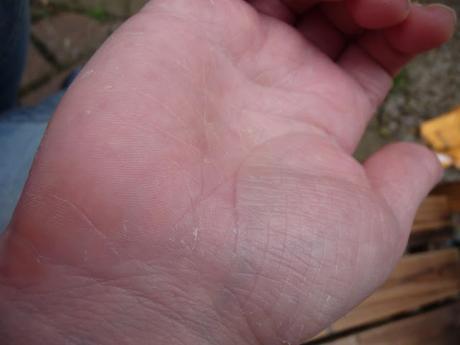 As you can see with my hands, I do suffer from Eczema and dryness so having the hand hydration complex to test out is right up my street.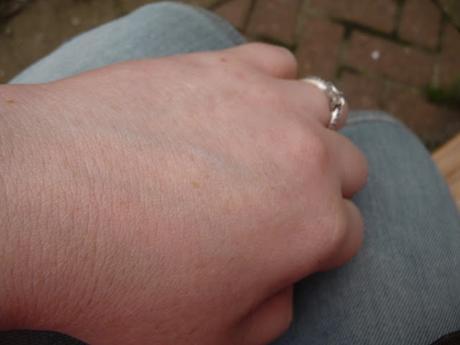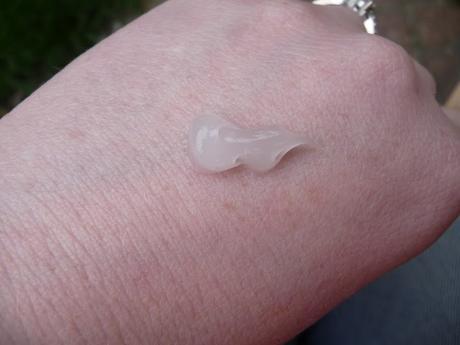 Light in texture more of a balm feel to it very easy to apply with good all over hand coverage just with this piece I did both of my hands back plus front.
Quick to absorb but what I also like is the light sent you soon pick up from hand cream/balm.
You do get a huge tube around 100ml which is very good and will last a long time so you are getting your moneys worth.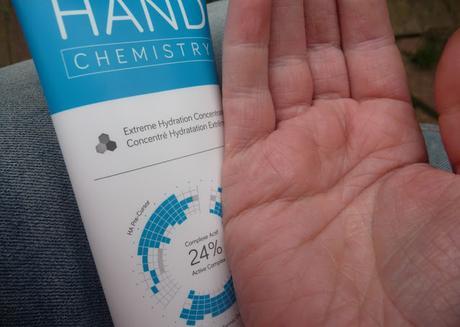 Hands are feeling softer.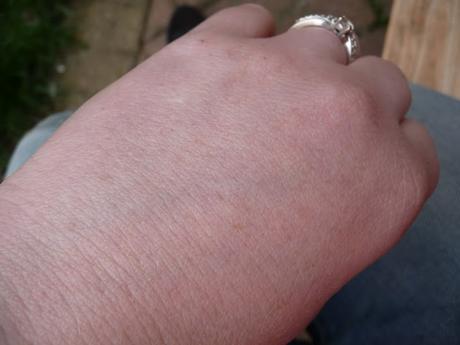 But I am most pleased with the results regarding my aging spots seem more lighter and faded. 
What are the benefits you can see and get from this item?
Instant Hydration /  Protective Barrier /  Below Surface Hydration / Retain Moisture 
Heel Hydration Complex 

£15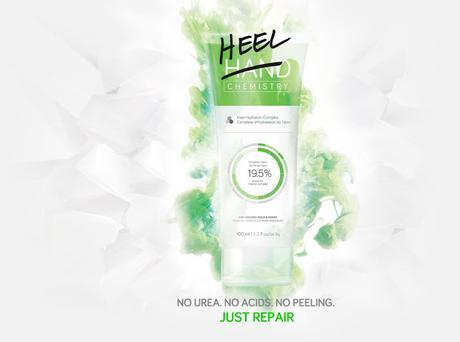 Unlike traditional heel creams which focus on removing the hard skin, our innovative 19.5% active complex is designed to hydrate the cracked skin topically whilst rebalancing below-surface hydration to avoid the traditional hard skin cycle. Extreme dryness can affect our whole body but is particularly prevalent on our feet, elbows and hands. Our heel cream contains no acids, no urea and no peeling. Our product solely focuses on repairing the cracked skin, to keep feet and other areas happy.

Directions: Apply twice a day to dehydrated areas for 14 days. Continue application as needed. Can be used on heels, hands, elbows and other areas suffering from extreme dryness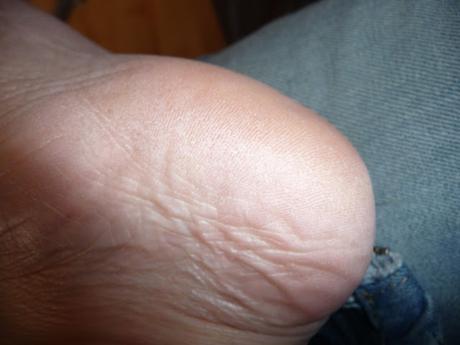 And yes this is what happens to my feet after six long weeks of having two kids all the time waiting to go out in the school holidays!
Poor feet they need a well deserved treat from heel hydration complex.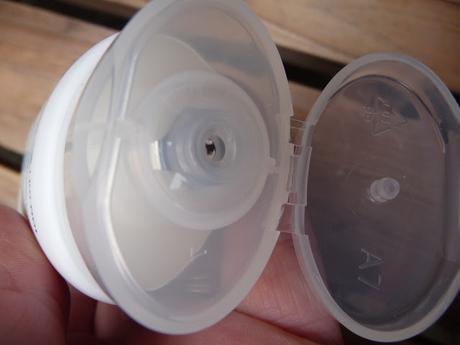 Good to see a tamper - resistant packaging ensuring the safety of the product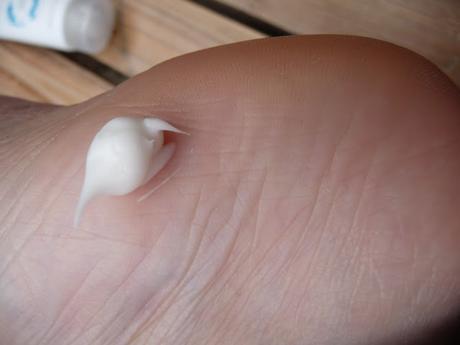 Texture is a cream base with what I can describe as a menthol /minty nice smell to it also seems to have a nice cooling effect.
Comes in a huge tube to last a long time very handy to use all through the year to keep your feet feeling and looking healthy.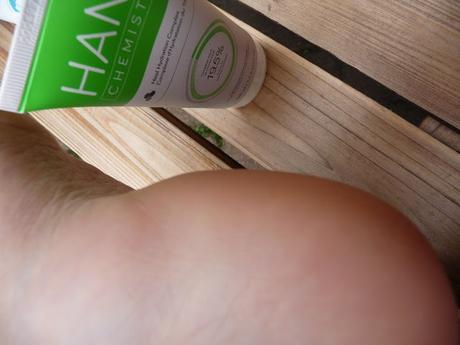 So excited about the results I have seen over 3-4 weeks of using this product smooth feet and feel wonderful & refreshed .
Retin-Oil 

£20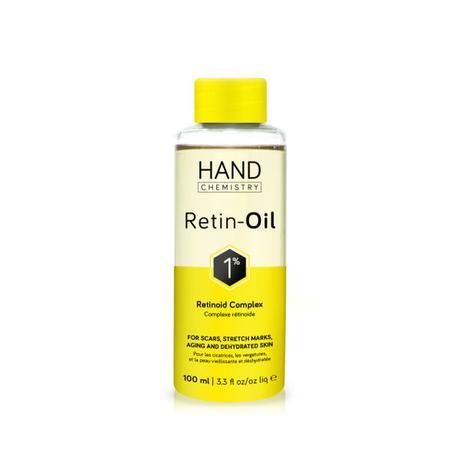 HAND CHEMISTRY's Retinoid Complex brings a next-generation innovation in Vitamin A technology to the world of beauty. Introducing your most effective retinoid compound without a need for prescription, Hand Chemistry's Retin-Oil Complex is a multi-vitamin dry body oil, which targets scars, stretch marks, aging dehydrated skin, surface irregularities and discolouration, to show a difference to the skin's surface in just two weeks. Our super dry oil formula helps skin look smoother, and visibly reduces pore size and wrinkles without causing irritation. This innovative complex also includes Vitamin C to help improve collagen production and sun-induced aging. A unique blend of skin enhancing Amazonian oils leave a dry and happy protective barrier on the skin's surface. An oil-derived Deep Sea Algae Complex targets stretch marks. Over time, there is a general improvement in skin's visible condition and texture.
Directions: Apply as needed on body areas.
Oil base light weight oil - having to kids comes with stretch marks I like to call them Tiger Stripes, should be no shame in them as most of us get them and not just only women as my husband has marks too.
For me its not a thing of I want them to go as we know they don't as such but you can get them to fade as I have been trying with the Hand Chemistry Retin- Oil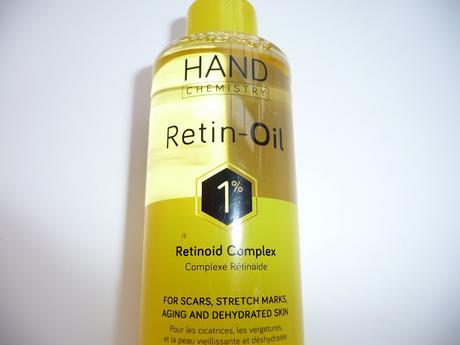 At first I did think its just a stretch mark oil but then saw its clever uses for scares plus aging and dehydrated skin fantastic to see you can use the oil in so many different ways.
What is retinol?
Retinol is basically pure Vitamin A. But it is sometimes confused with Retin-A, a chemical exfoliant used by dermatologists for many years to treat acne and, in some cases, profound wrinkles caused by sun damage.
Retin-A is retinoic acid, a derivative of Vitamin A. But it is so potent that it is available only on prescription.
Its use in cosmetics is prohibited because the side-effects of irritation, flaking, redness, dryness and over-sensitivity to sunlight can be severe.
So cosmetic scientists had to look for another, less aggressive way of effectively using Vitamin A as the active ingredient in beauty products. The result was Retinol.
By applying a synthetic form of Retinol, it can help rebuild collagen and smooth out wrinkles.
My belly is my most problem area so been applying the oil for around 4 weeks now can see a very small difference in my marks that they are not as red with products such as these I do think its best to use them every single day to see more benefits.Will keep you all posted of new developments. 
Final thoughts on Hand Chemistry range.
All in all its been a very good success more with the hand and heel creams to be honest more than I thought was going to get from them.
Love the packaging eye-catching plus relevant to the brand as with some brands you are left looking at the packaging / name and don't have the connection but with Hand Chemistry is not a problem as it work's so well.
Do believe as mentioned above the oil needs to be used each and every day so make sure you add this to your daily routine to get the best out of the product. 
Would I buy any others items from the brand? 
"YES"
Would I recommend to friends & family?
"Already have"
// Website // Facebook //  Twitter //