Lots of Halloween paper crafts for children that are quick and easy and turn out spooktastic!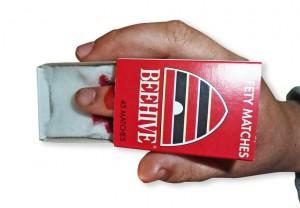 Finger in a Matchbox Trick
Everyone smiles at the 'cut off' finger in a match box.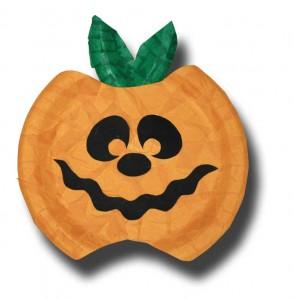 Paper Plate Jack-O-Lantern
This Jack O Lantern craft for children is very cute. With such a happy face it is quite friendly too.
Peg and Paper Bat
This bat is perfect for halloween and has a variety of uses.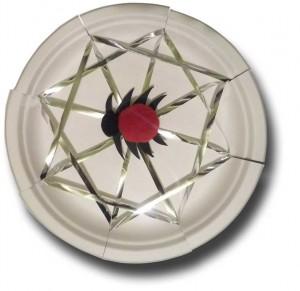 Paper Plate Spider Web
See how long it takes for this spider to catch a fly.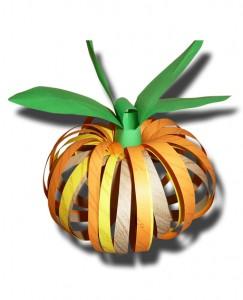 Paper Strip Pumpkins
Any excuse to make this cute decoration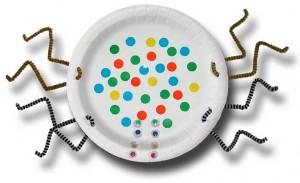 Paper Plate Spotty Spiders
Not so scary, but lots of fun for little Halloween helpers

Halloween Paper Garland
A spooky twist on this classic paper craft.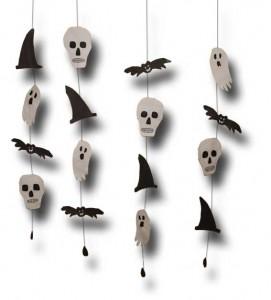 Halloween Hanging Garland
Use your paper garlands to make this hanging version.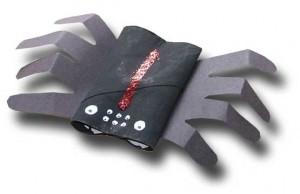 Cardboard Roll and Hand Shape Paper Spiders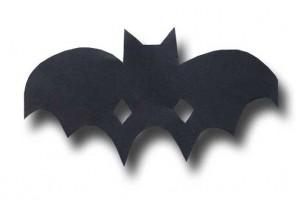 Bat Mask
Only have minutes to make a Halloween costume? Craft this one up super fast.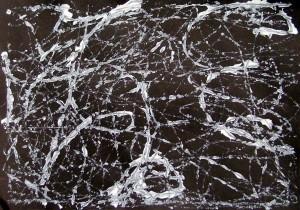 Ball Rolling Spider Webs
Making this decorated paper for Halloween is lots of fun.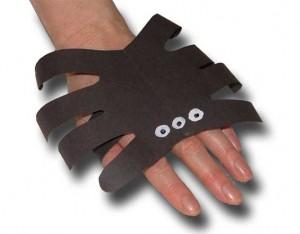 Paper Spider Wrist Wear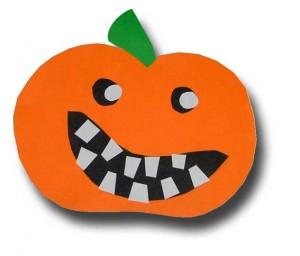 Cut Out Shapes Pumpkin Pictures
A great Halloween activity to set up for a group of children.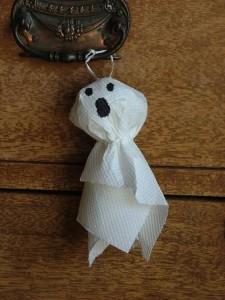 Paper Towel Ghosts
Another super quick Halloween craft.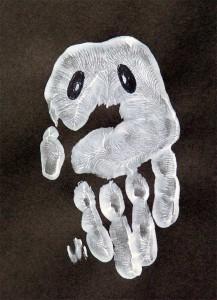 Hand Print Ghosts
Print up a haunted house full of ghosts with these hand print spooks.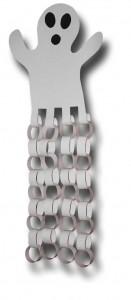 Rattle the chains with Paper Link Ghost; such an easy Halloween craft.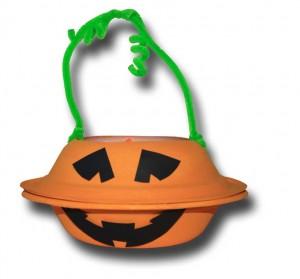 A trick or treat pumpkin basket is a perfect pumpkin craft.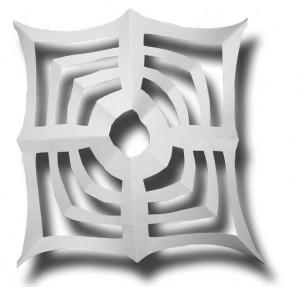 A paper web can add to your Halloween decorations.