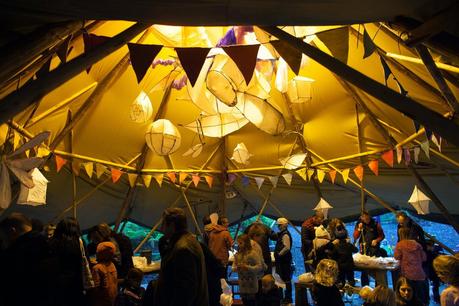 What are you plans this October half term? October half term is one of the most exciting times of the year at BeWILDerwood, a truly visual and sensory celebration of the beauty and mystery of the BeWILDerwood story. A full day experience the whole family can enjoy, The Glorious Glowing Lantern Parade is even bigger and even better this year.
The Glorious Glowing Lantern Parade Thursday 23rd October - Sunday 2nd November
Enjoy daily performances of the BeWILDerbats story, stay snug and warm by the fires and spend quality time creating luminous lanterns in the 'Big Hat'. As dusk settles over the wood prepare to experience the park in a spectacular new light. Join together at the bonfire and begin the Glorious Glowing Lantern Parade, weaving majestically through the light and laser-lit woodland, dropping in to sneak a peek at familiar BeWILDerwood characters in their storybook setting.
Don't forget to visit the fantastic new Sky Maze set high in the treetop canopy. Stretching nearly half a kilometer and reaching over 8 metres in height, the newest addition to the park takes adventure and playtime to magnificent new heights. 
Why not visit BeWILDerwood in October half term and spend endless hours with family and friends, climbing and sliding, exploring and building, in a world with more than a little sprinkling of magic. 
For further information, opening times and prices visit
bewilderwood.co.uk
I also have for one lucky reader to win the below BeWILDerwood book bundle, all you need to do to enter is follow the instructions below via the Rafflecopter.  Good luck!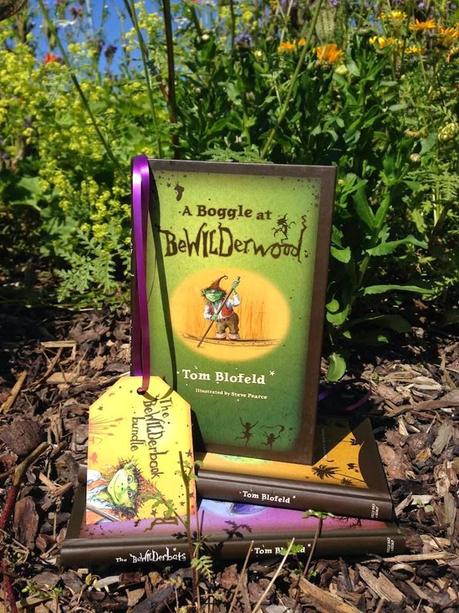 a Rafflecopter giveaway