hi everyone,
im very excited about this post :D
you may not know this, but all through my teen years, i used to wear clip-in hair extensions, every single day, even if i changed my hair color i would still have a hair extension set to match. So i know loads about hair extensions and how to blend them in with my hair.
then when i turned 20 i couldn't afford to any more hair extensions, and my other ones had gotten all matted so i had to throw them away.
since then i have been looking for the right hair extensions, and every one i find just don't last as long. And then i dip dyed my hair, which i absolutely love but i didn't think i could get any hair extensions that would ever match my hair.
Then when i joined in a partnership with hair trade i was so excited that they do hair extensions.
They also do dip dyed hair extensions.
So i literally jumped at the chance to try them out, i have had 2 years of crap hair extensions, these had to be better!
and they are, they are amazing! When i saw the packaging i didn't even have to try them in my hair to know that they were a perfect match. That's how extensions should be.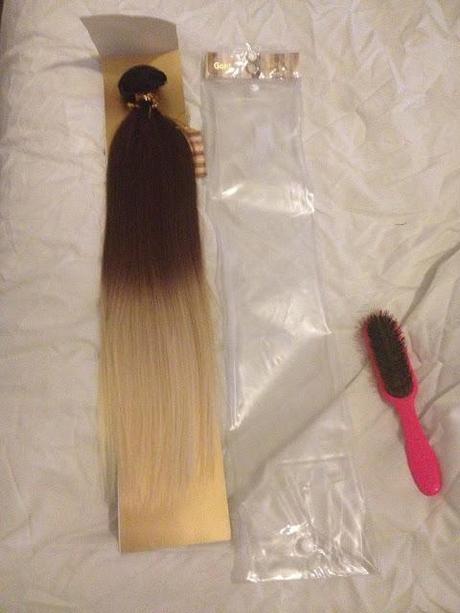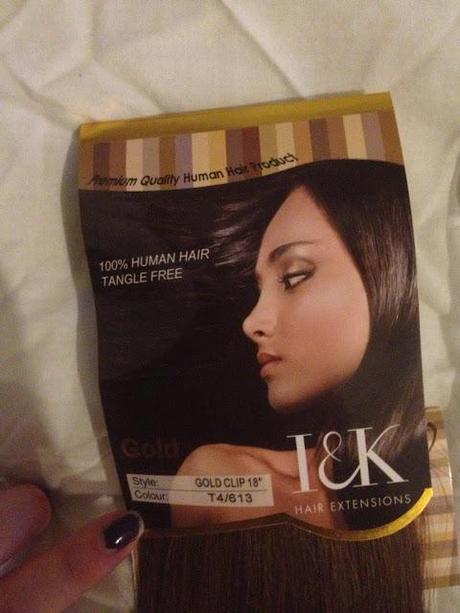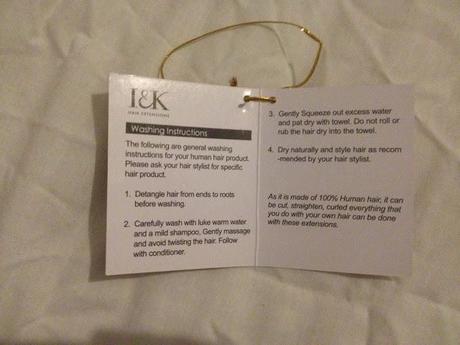 the packaging is really lovely, its all gold and looks really professional. The hair looks in perfect condition and doesn't even need to be brushed through, and it is so silky and soft.
its perfectly ombred aswell and matches perfectly with my hair, it gives you instructions how to shampoo and condition the hair too, i wouldn't do this to often because remember your hair extensions aren't attached to a head, so there not attached to any oil grands, so the hair cant produce any oil. So only wash them if it is feeling to greasy from your own hair, or the ends are getting to dry.
they are actually made by a company called I & K and they are called I & K dip dye clip-in straight hair*, they come in a few different colours and these are (chocolate brown /lightest blonde).
It comes with 2 larger sized pieces with 3 clips, 2 slightly smaller sized pieces with 3 clips and then 6 pieces with 1 clip on each, and 2 separate pieces without any clips on but would fit 1 clip on.
I don't know why it comes with 2 separate pieces because unless you have 2 spare clips lying around somewhere they are pretty useless.
You could, if your good with a needle and normal thread, just attach them to another section to create a thicker hair piece, but other then that you can just keep them in a draw somewhere, it might freak people out though if they open it haha.
They are 100% Human hair, which is really needed for hair extensions because they will blend in really easierly with your hair, and you can straighten, curl and pretty much do anything that you can to your own hair. Things like even cut or dye them if you need to. Synthetic hair is good for people who hate the thought of real hair and don't change there hair styling alot, because you cant style synthetic hair you just have to leave it.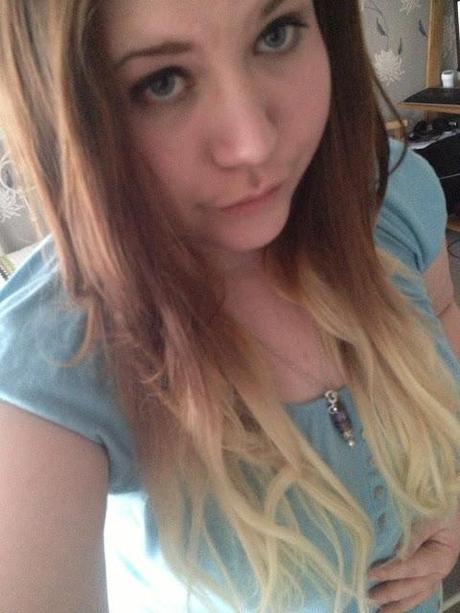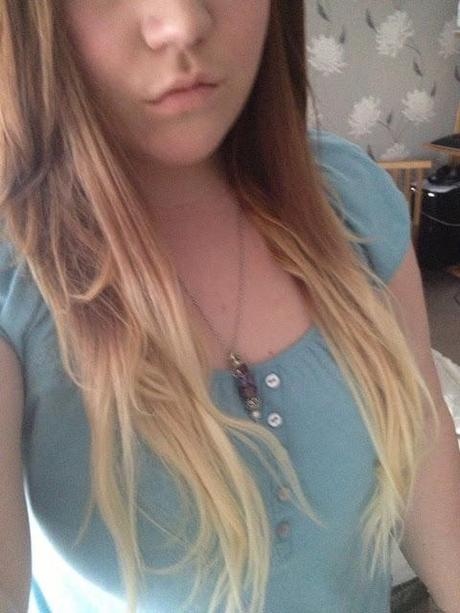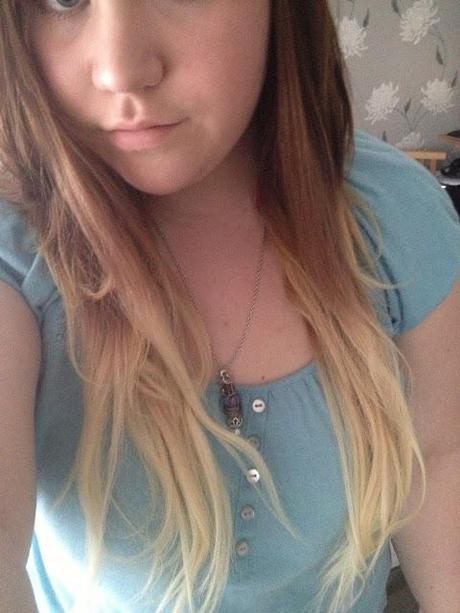 they do come up abit to long for me, but when i next go to the hair dressers im just going to get them trimmed, the hair dresser will generally do it for you, if you just ask them in advance and be prepaid to pay like 5 pound extra, most do it for free though.
In my next couple of post i am going to show you how to put in hair extensions, and also different styles you can do with them, because its not all about wearing your hair down if you love hair extensions, its about making it look like their your actually hair, whether it needs to be up or down :D fine the exact hair extensions here
other dip dye colours here
so hopefully that's it,i hope i covered everything but if you have any questions please feel free to ask :D  see you soon xxxx