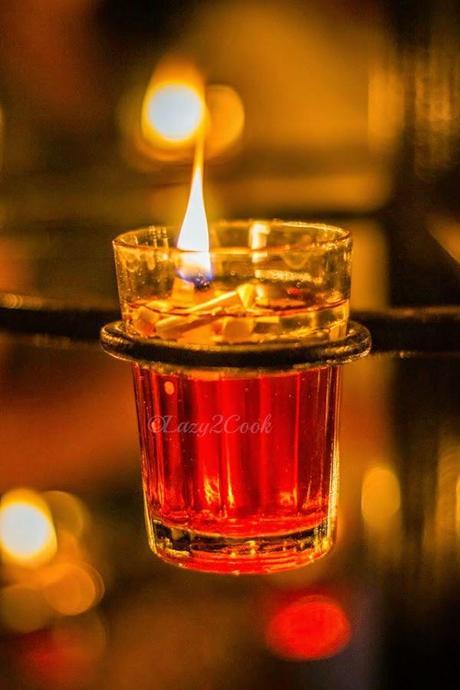 May thousands of lamps light up your life
with endless happiness, richness, health & wealth forever
wishing you and your family a very
" HAPPY DIWALI "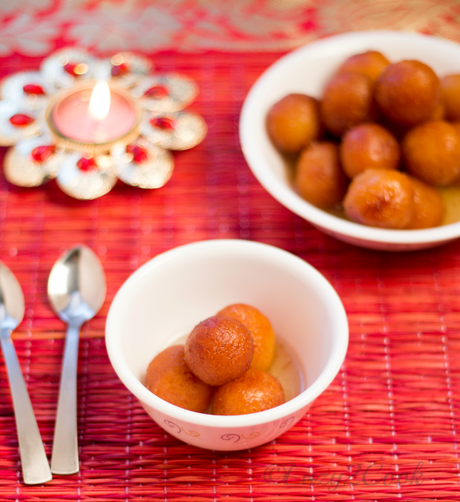 I was thinking what to make special sweet this Diwali , and my son gives me a nice idea to have Gulab Jamun this Diwali. He also wanted to have coconut balls which he always see in milkmaid ads, but today I decided to go with Gulab Jamuns. The specialty of this Gulab Jamun is ,this will make a small occasion to a special and big one!!! On every kind of occasion, you will find Gulab Jamun in India from North to South, from East to West.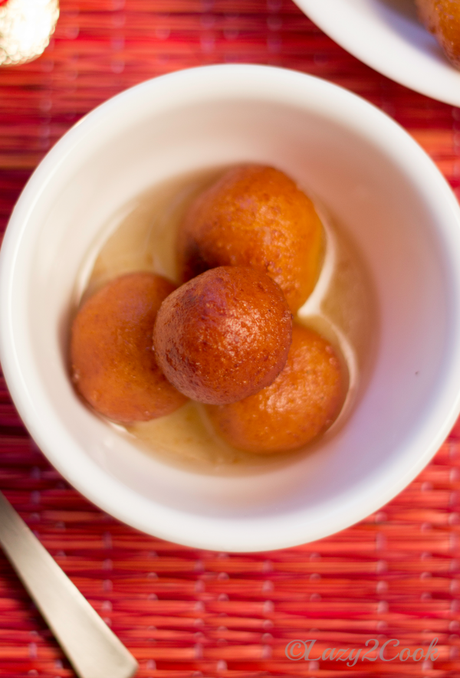 I wanted to make a soft version of Gulab Jamun and found a recipe which has mava or khoya mixed in sweet balls. These khoya gulab Jamuns are very famous, its very traditional, typical Indian sweet. And making this special Gulab Jamun this Diwali is a kind of new experiment for me. I am making Gulab Jamun first time, with mava. I am using Chitale's special mava to make this Gulab Jamun. Chitale Sweets is very known and reputed sweet shop in Pune. As now a days, buying mava from any sweet shop can be little dangerous. So, its better to have from reputed and guaranteed sweet vendor. Also, I am using Homemade paneer into this Gulab Jamun to have this soft and sweet balls....Yummy..!!! Mouth watering.....hmmm!!!!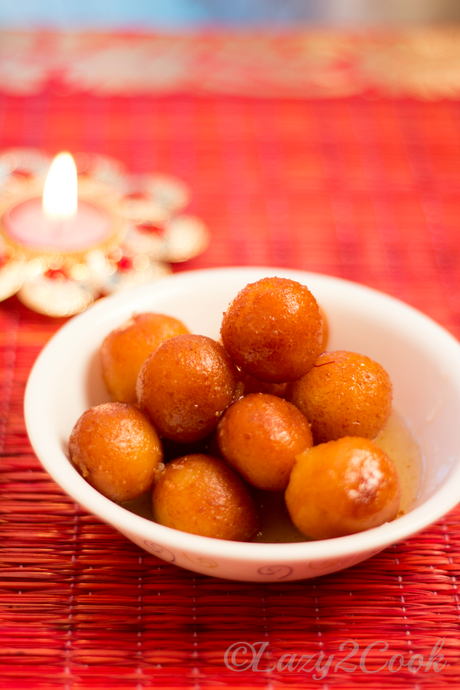 These Gulab Jamuns are very tasty,yummy and mouthwatering. These can be stored in air tight container for 7-8 days. If you want to preserve it for more days, then keep them in refrigerator.The sweet and small balls are soft inside with mix of paneer and mava and fried with red color outside, dipped in sugar syrup.This is very high fat recipe, but Diwali me sab chalta Hain....So, Enjoy this Diwali with lots of sweet!!!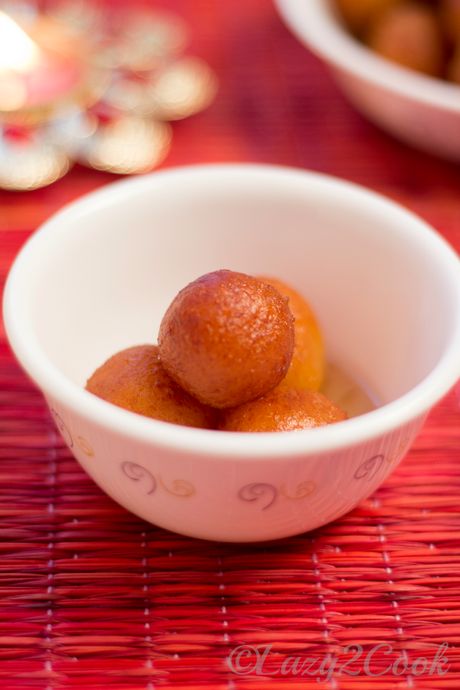 1 cup khoya/mava/evaporated milk
¾ cup grated paneer
3 tbsp maida/all purpose flour
2 tbsp fine sooji/rava/semolina
4 cardamoms/choti elaichi, powdered in a mortar-pestle
1 tbsp milk or add as required
¼ tsp baking powder
oil for deep frying the gulab Jamuns

250 gms sugar, about 1 and ¾ cup sugar
1 cup water
1 tbsp rose water
1 tbsp milk

1.Take mava in bowl and mash it very well, so there will be no lumps.Best way is to grate it, so no lumps will be there.Then mash it nicely.

2.Add grated Homemade paneer,rava,maida,baking powder and cardamom powder to the mava and paneer mixture.Mix it properly.

3.Add milk and gather together to form a big ball, don't knead like roti dough.Keep aside for 30 minutes .If you find miture is too dry , then add little milk to make it soft.

4.Make a sugar syrup by dissolving sugar in water.Heat the sugar solution till it becomes sticky.We need one thread consistency of sugar syrup.Check here for more details of sugar syrup consistencies.

5.Add rose water and put off the switch. Keep sugar solution aside to cool down. While putting Gulab Jamuns into sugar syrup, if it is crystallizes, then just add 2 to 3 tbsp water and warm the syrup again. It will again return to a liquid state.

6.Make small balls from dough .

7.Heat oil on medium for frying. Lower the flame, and put small balls inside oil. Fry balls till it gets nice golden and light brown color and keep rotating them in oil. So they will be fried from all sides.(Flame should be on low to avoid burning of gulab Jamuns and they should get cooking from inside also).

8.Remove Jamuns on kitchen paper towel to remove excess oil.

9.Put all these Jamuns inside sugar syrup in large pan. Large pan should be used to avoid breaking and over crowding of Gulab Jamuns. Continue frying the Jamuns in batches and putting them

10.Keep Gulab Jamuns inside sugar syrup for 2-3 hour so it will get absorbed in Jamuns. OR If sugar syrup is crystalized then warm sugar syrup with Jamuns and give a little stir. Gulab Jamuns will
become soft and increase in size by absorbing sugar syrup. Switch off the flame in 3-4 minutes and keep aside.(Don't stir too much, or Jamuns will break.)

11.Serve gulab Jamuns warm or at room temperature. You can also chill the gulab Jamuns and serve them cold.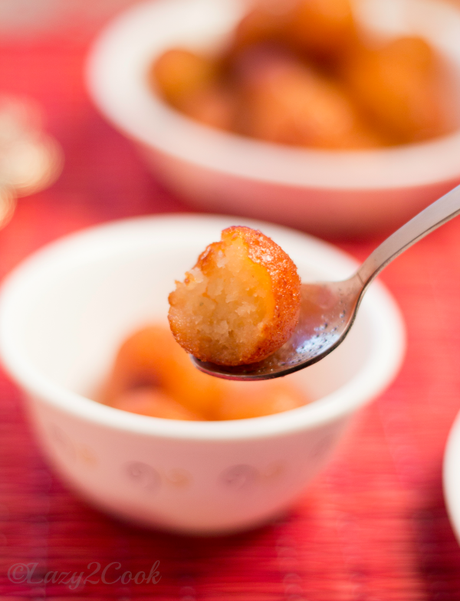 I am serving Gulab Jamuns today at Laxmi Pujan and packed many more for my relatives. My son already started to enjoying them....So, to have with Ice cream , I have to make another batch ;-)