Hello everyone! I'm really excited to be guest blogging for TheVEROBlog today! I've been a follower of hers for at least a year now (probably way longer than that) and really love the fun nail art she does!
I thought that I would share with you one of my favorites! With purple being my favorite color, I thought that Zoya - Dannii would be great! Dannii is a soft lilac with pink and gold shimmer. It is such a pretty and feminine color!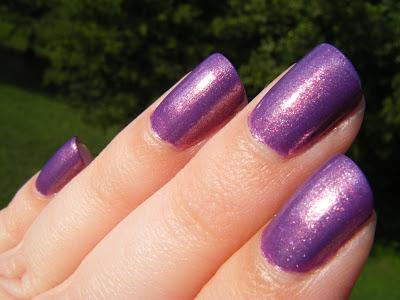 So shimmery!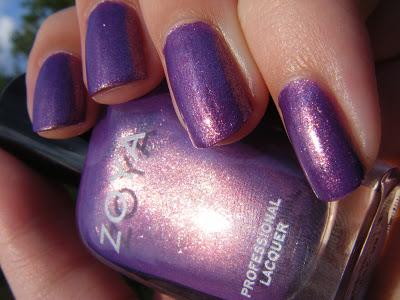 And check out all of the shimmer in that bottle!
I really love pink and purple together, and Dannii shows it off very well. This actually ended up being my base for my monochromatic nails! Purple everywhere!
Thanks to everyone for reading, I'm glad to be sharing with you and giving TheVEROBlog a hand as well. Keep on painting!
Note from TheVEROblog:
Thank you so much Sarah for guest posting on my blog! I know it took me forever to post this up but I am so appreciative. Her nails look gorgeous up there, don't they?!
Although Sarah is currently taking a break from blogging, check out her blog Starlight Radiance and leave her lovely comments!