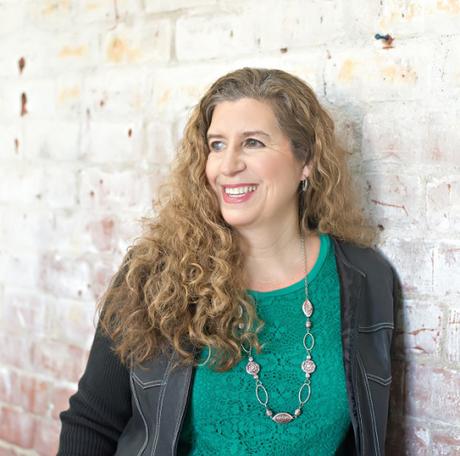 Over the last 3 years, my mission has been to help musicians make money from music. I started with a Podcast – The Female Entrepreneur Musician (now on its 150th episode) – an inspirational and educational show with interviews from successful female, indie artists and marketing and business training from me.
But I wanted to do more. I wanted to get really specific about how musicians can practically make money from music. I felt it was important to bring to light as many income streams as possible in one place so musicians could get educated and then choose the ones that fit their passions and strengths.
The idea for the Profitable Musician Summit started back in late 2017.  I had been inspired by my friend, Steve Palfreyman, who produced a powerful online conference in 2016 called the Music Launch Summit. I approached Steve for some advice on how to pull off such a massive undertaking. Not only did he provide some great tips, he offered to partner with me to help make this event a success.
My goal with the Profitable Musician Summit is to provide practical, step-by-step advice from experts on specific income streams that musicians can incorporate into their overall career strategy, so they can make a sustainable living from music. These money-generating tactics also offer part-time and hobby musicians many avenues to supplement their income or fund their passion projects.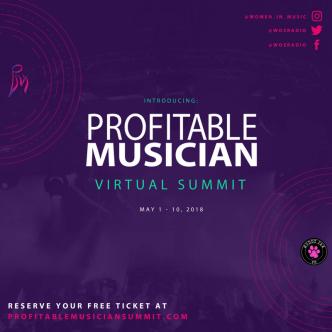 So why an online conference?
Maybe you can relate. You sign up to attend a music industry conference, and before you even set foot in the door, you've parted with thousands of dollars for airfare, accommodations, food, and a myriad of sundries that add up fast! My goal is for musicians to profit from their music, not spend all their money before they start.
Between May 1 – 10, we will release four to five interviews daily, available to stream online, from your computer or mobile device, at your own convenience. Each interview will be live for 48 hours. Register for your free ticket at www.profitablemusiciansummit.com
And this won't be the same group of speakers you see everywhere else. We've hand-picked the speakers based on their proven success with specific streams of income – 39 speakers exploring 32 streams of income for musicians.
Some of the income-generating topics our speakers cover include:
Video: Live streaming, Facebook live, YouTube & online concerts

Digital DIstribution , Direct to Fan Music Sales & Streaming Income

Booking & Paid Gigs including Corporate Events, Private Events, Festivals, Touring, & Niche Venues

Self-Produced Concerts & House Shows

Songwriting income, Custom Songs, Licensing, Publishers & Music LIbraries

Home Studio Recording & Voice-overs

Music Teaching – online & offline

Busking – online & offline

Sponsorships

Crowdfunding

Direct-to-fan Marketing
Because I truly enjoy interviewing musicians and experts, I took on the role of conference host. During the sessions, my goal was to extract as much practical advice, in a step-by-step fashion, so attendees would not just learn the "what" but also the "how-to." I also had a bit of a secondary mission with this summit.
When I have observed or been a speaker on other virtual summits, I've felt that women are woefully underrepresented. Not on this summit! My mission is to elevate women in music and the industry and highlight their value and expertise. ⅔ of our amazing speakers during this summit are women.
Of course, these income streams are not gender-specific, so we welcome men and women alike to register at www.profitablemusiciansummit.com and attend the sessions.
So I hope you'll join us for the summit.
The video interviews will be delivered between May 1 – 10, 2018. Musicians can register to attend at www.ProfitableMusicianSummit.com
---
About Bree Noble
After a successful run as a touring singer/songwriter, Bree founded Women of Substance Radio in 2007 to promote quality female artists in all genres. The daily Podcast of the same name hit #1 in New & Noteworthy in all 3 of it's categories and #4 Audio Podcast on all of iTunes. The show is now on Episode #780!
In 2015, she founded The Female Entrepreneur Musician Female Entrepreneur Musician (also #1 Podcast in New & Noteworthy), where she conducts interviews with successful Indie female artists and industry pros that are both inspirational and informational.  
Drawing on her extensive experience, Bree offers free resources and online courses to help musicians learn to make a living from their music at www.FEMusician.com. Her most popular offering is an online training and mentoring community exclusively for female musicians called the "Female Musician Academy".