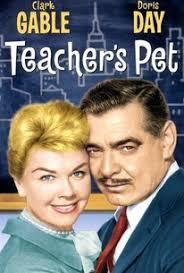 Guess who's going to teach screenwriting?
And how about one of my favorite movies with Gable and Doris Day. I used to carry a photo of her in my wallet (a kid's wallet). Got into a fight with another kid in school when he grabbed my photo of her. My favorite teacher pulled us apart. Don't nobody rag on my Doris.
And yes, I will be teaching 2018-19 I think. 
The movie had Doris Day teaching newspaper work and Gable sneaked in to see what she was about.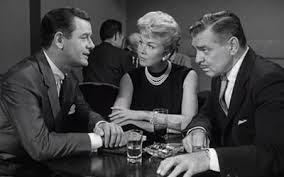 Also is one of the best "buddy" character actor Gig Young, who made a lifetime playing the lead actor's buddy. Nobody was as good as Gig. 
By the way the movie was in black and white.  1958
I'll be teaching "on-line".
 And my Doris is still alive, living in Caramel CA!
And yes, I tried to find her too.
No luck