When we shop, do we think about where our money is going? What if we, as consumers, have the power to donate to good causes via the brand that we are spending our money on?
Gucci CHIME FOR CHANGE does just that. Founded by Frida Giannini, Salma Hayek Pinault, Beyonce Knowles, and joined by other celebrities such as Blake Lively, Even Rachel Wood and Chris Evans, CHIME FOR CHANGE is an easy way to get involved in causes that you support. In fact, if you browse the various projects on www.chimeforchange.org/projects, you would see these celebrities personally supporting individual projects with donations made in their name.
How do the rest of us fit in then?
Gucci Parfums has pledged a minimum of $1 Million  to support CHIME FOR CHANGE through crowd-funding site Catapult. You can help to improve the lives of women and girls around the work in different projects that promote education, health and justice via a $5 donation card that comes with every iconic Gucci fragrance purchased.
The participating fragrances are Flora by Gucci, Gucci Guilty pour Femme and pour Homme, Gucci Premiere, and Gucci Made to Measure.
I received the CHIME FOR CHANGE Gucci Premiere set and I would love to show you how easy it was to donate via their website.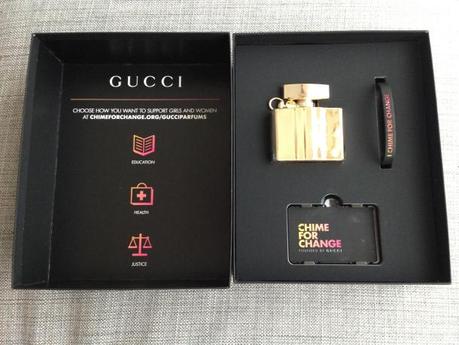 The Gucci Premiere set – complete with the fragrance, a wristband to show your support, and the CHIME FOR CHANGE donation card.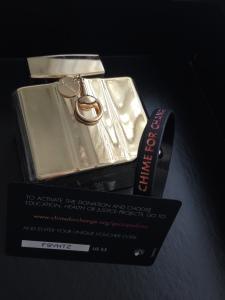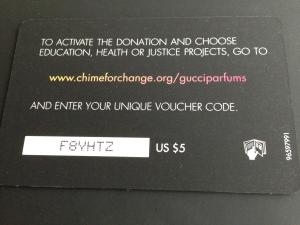 1. I logged on to the URL provided and entered the unique code.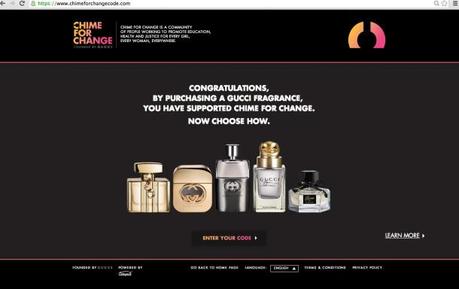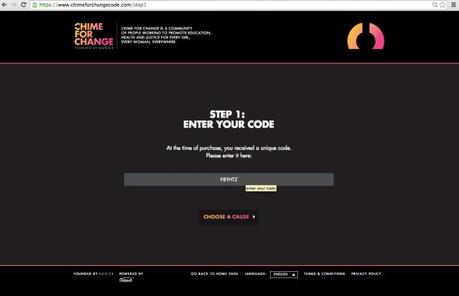 2. Next, I was invited to choose a cause to support. I selected education because I believe in investing and teaching future generations of women who will be empowered to make change happen.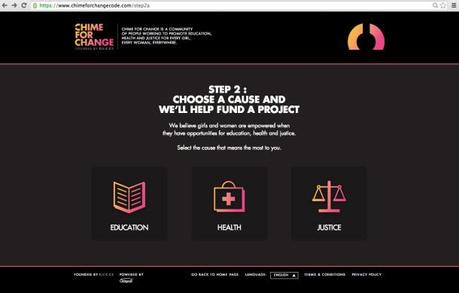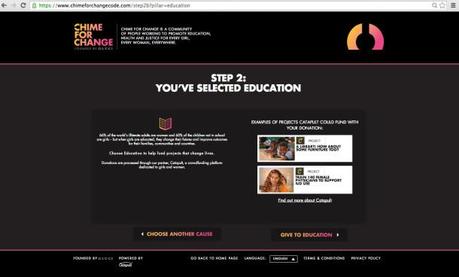 Step 3: It's almost done! You can share about this on social media.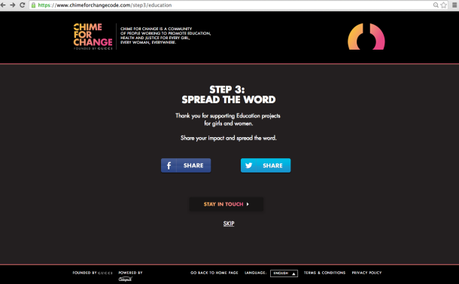 Step 4: Enter you email to stay in touch because Catapult will contact you on the progression and usage of the funds.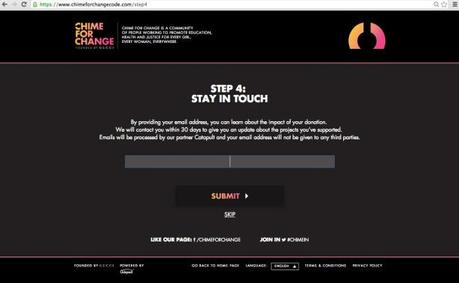 You can also choose to go onto the main CHIME FOR CHANGE website and make personal donations to the individual projects you would like to support. This website is for everyone – no purchase of perfume necessary for other donations.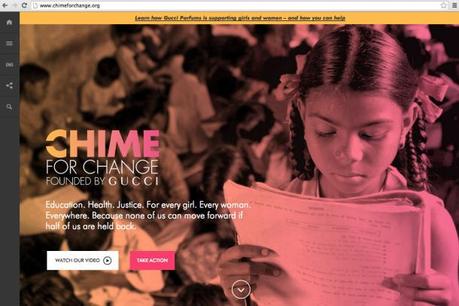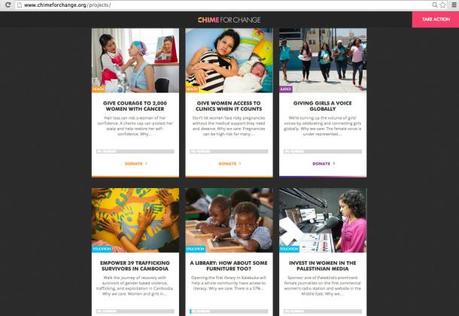 Inspired yet? I definitely am!