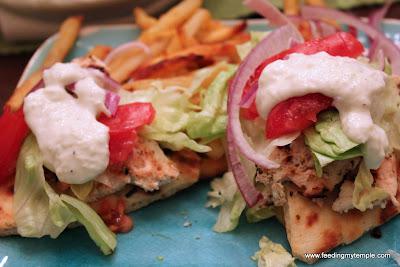 Where I'm from, there's a fabulous place that all the college and non-college folk crave. You can find on the campus of the University of Oklahoma and it is usually
a.) packed b.) roughly 8547964 degrees inside c.) an easy place to spot a baby in nothing but a diaper (because it's 8547964 degrees inside) d.) the same very old Greek man and wife are behind the counter screaming and carving away at large rotisseries filled with lamb e.) all of the above. 
Ah, yes. The Greek House. 
This bad boy can EASILY be split between 2 people: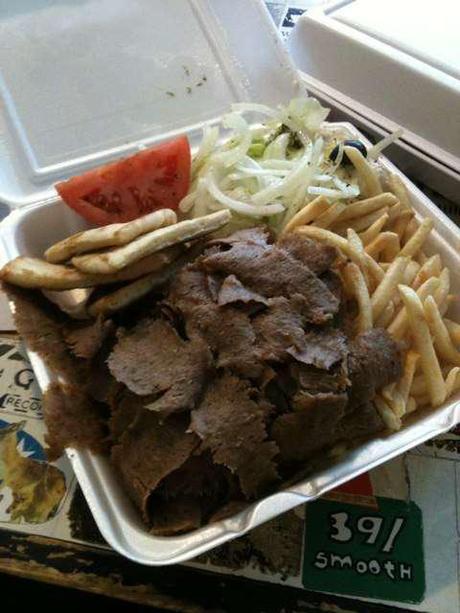 I don't have a giant rotisserie, but what I do have is a lightened up chicken version that will not leave you disappointed. Fellow Sooners, please comment below with your thoughts on The Greek House.