Good day darlings!  You know how much I love my green tea, right?  I love it so much I made a body scrub out of it.  I love how this scrub made my skin smoother after.  Green tea, as many of us already know has antioxidants and even anti-inflammatory, anti-viral, anti-cancer, and anti-aging properties.  It apparently can help prevent wrinkles and early signs of aging.  There have been both animal and human studies that demonstrated green tea, when applied topically, can reduce sun damage (source).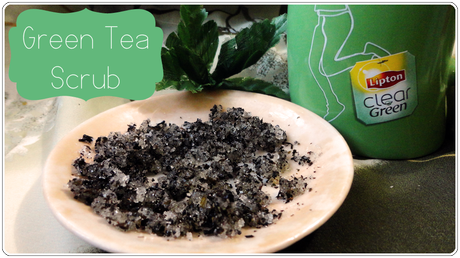 You will need only three ingredients to make this body scrub:
1.  Green tea
2.  Sugar (brown or white is fine)
3.  Virgin coconut oil (You can substitute this with the oil of your choice)
Optional:  Essential oils of your favorite scent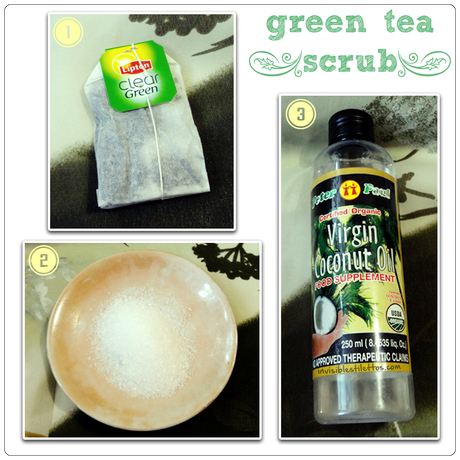 Let's start!  This scrub is super easy to make.  First, place all three ingredients in a clean mixing container.  The ratio for the green tea and sugar is 1:1, so for every sachet of green tea, you will add one tablespoonful of sugar.  You will then add the oil to soak both the sugar and the green tea, approximately three tablespoons.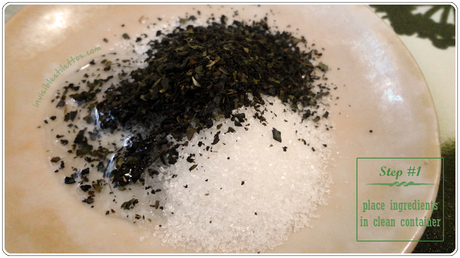 Then, you will mix all three.  Make sure it is well blended and the oil is absorbed by the dry ingredients.  Add more oil as necessary.  Remember, the more oil you add, the easier it is for the mixture to glide onto your skin. You can then add your essential oils at this point and mix it well with the body scrub.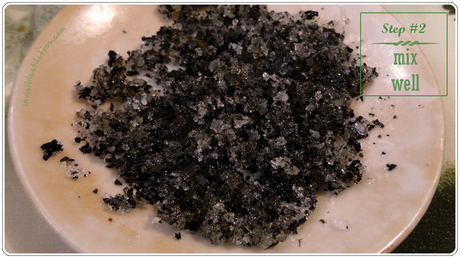 All you need to do now is to apply it on your skin gently by doing circular motions to stimulate the blood vessels and remove dead skin cells.  Do this all over your body concentrating on your elbows, knees, and feet.  Once you are done, just rinse with lukewarm water.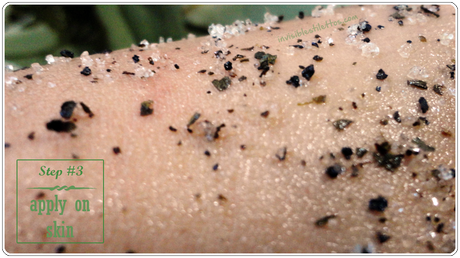 Admire your baby smooth younger-looking skin after ;)
I do this once at week alternating with my coffee scrub.
You can also make this in batches.
Just add a capsule or two of vitamin E to act as a preservative.
Hope you enjoy this scrub!