Hi guys! Sorry, I have been MIA for a while, actually I think for a few months.  I was enjoying spending time with the baby and treasuring our moments together.  Baby's been sick but is now healthy and recovering from a bout of viral infection.  It's been tradition here in the Philippines to prepare something for baby's monthly birthday and so I whipped up some spaghetti and meatballs for his second month birthday.  I made the meatballs and the husband made the sauce from fresh tomatoes.  If you want to try this meatball recipe, here are the steps and ingredients.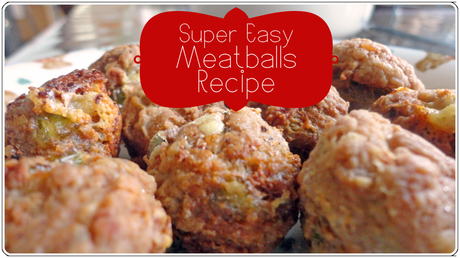 For the ingredients, prepare the following:
1.  Green bell pepper, diced
2.  Garlic, minced
3.  Egg
4.  Seasoned or plain bread crumbs
5.  Pork mince/ground pork
6.  Onions
7.  Dried oregano
8.  Dried basil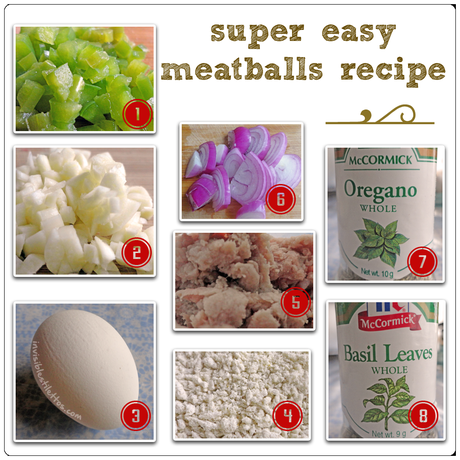 First, defrost the your meat then mix it with bread crumbs.  I bought seasoned bread crumbs, which is basically chicken breading with bread crumbs.  You can use plain bread crumbs but make sure to add some all-purpose flour, salt, and pepper.  Then, add your spices.  I used oregano and basil but you can also use the pizza seasoning.  I think it's from McCormick also.  It already has mix of herbs and spices.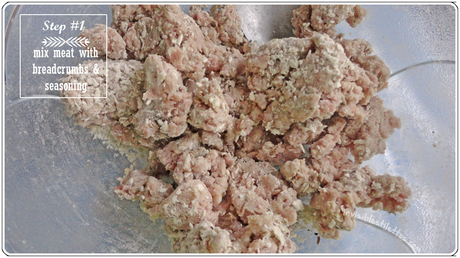 Next, get a clean bowl and start beating the eggs.  For every one-fourth kilo of pork, I use one egg.  Just adjust by adding eggs or bread crumbs until you get a moldable mixture since the consistency of the mixture will vary depending on the size of the eggs.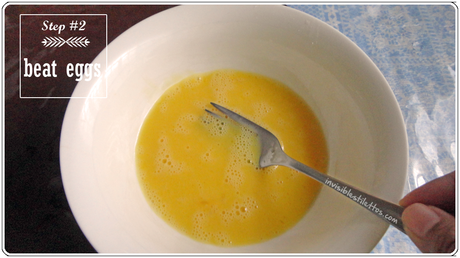 Next, add the eggs to the seasoned pork mince and bread crumbs.  I also added onions and garlic to the mixture.  You can add bell pepper to give it a bit more flavor but this is totally optional.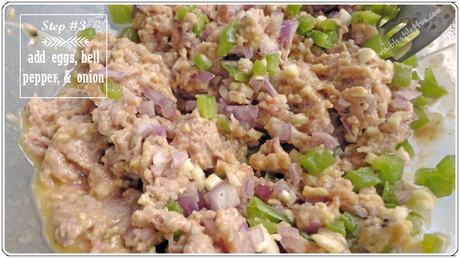 Blend the mixture well.  Then, here comes the fun part, start forming them into balls.  For no messy handling of the mixture, I used two spoons and formed the balls as seen in the picture, getting a bit of the mixture then moving it from one spoon to another.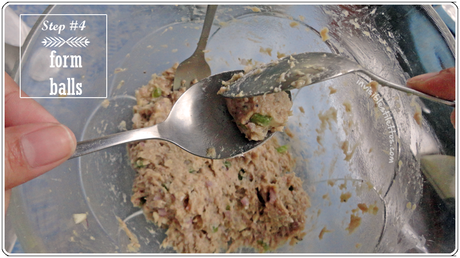 For extra yumminess, I even added cheese to the meatballs by pushing diced cheese at the center of the ball then re-forming it just enough to cover the cheese.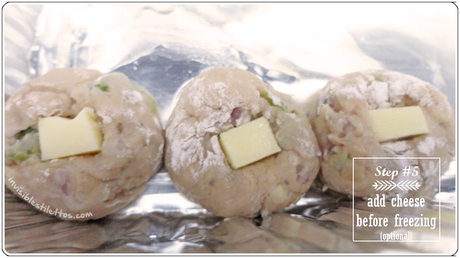 Dust a bit of breading or plain all-purpose flour onto a plate then roll all the formed balls into it.  You can now store it in the freezer or like what I did on the next step, cook it until golden brown.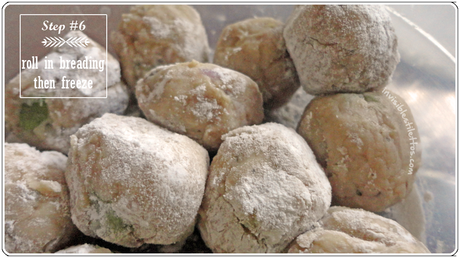 Just place the balls in hot oil in a clockwise manner just so that you know which ones to turn first.  This is a technique I learned from watching so many YouTube videos from Jamie Oliver or Gordon Ramsay if I'm not mistaken ;)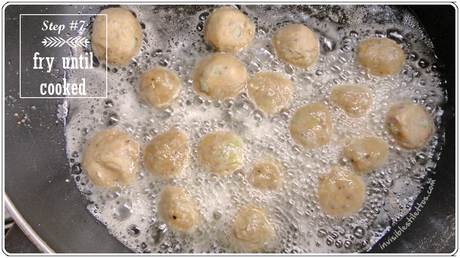 Fry until crisp and golden brown on the outside then serve immediately or add it to your favorite tomato-based pasta sauce.  The hubs placed half of it with the sauce and the other half we just topped on the spaghetti.  I like my meatballs crispy :)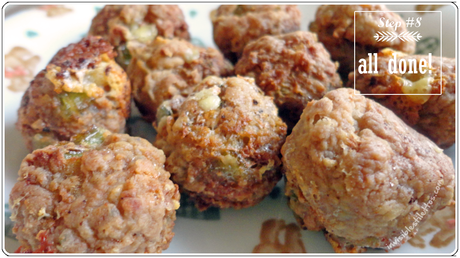 Hope you enjoy today's recipe, and don't you worry, I will be back blogging regularly starting first with an entry each week.  I think that would be a good goal to start with, with the baby and all :) I missed you guys! Have fun and enjoy!  Til our next post!  Have a great day! :)