Hi guys! As promised, I am back with a super easy and healthy recipe, our take on fresh tomato spaghetti sauce.  Here's a classic Filipino favorite, not the usual out from the tetra pack or can prepared spaghetti sauce.  The hubs "discovered" this sauce so I am basically stealing this recipe and sharing it with you :)  I super love this sauce that we've made it several times in our house, perfect with meatballs.  If you haven't read already, I made a separate blog post for the meatballs recipe here.  Hope you enjoy this recipe as much as our family did!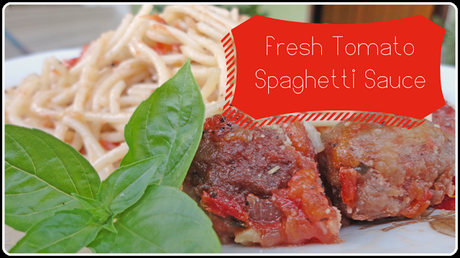 For our ingredients, we only have a few,1.  Fresh or dried basil leaves and chili (optional)2.  Garlic3.  Onions4.  Tomatoes, the riper the better5.  Red wine (optional)6.  Parmesan cheese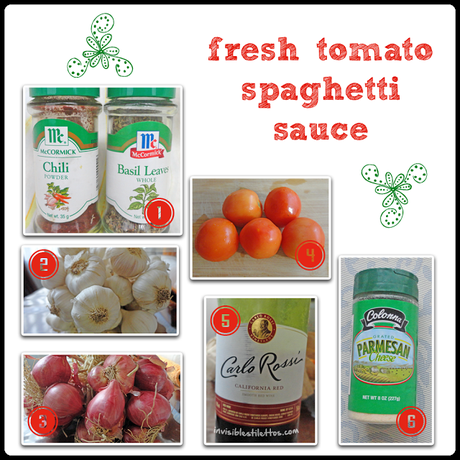 Let's begin!  First, we need to prep our ingredients.  Wash the tomatoes, cut, de-seed, then chop into small pieces.  Crush and mince the garlic then peel and cut the onions into small cubes.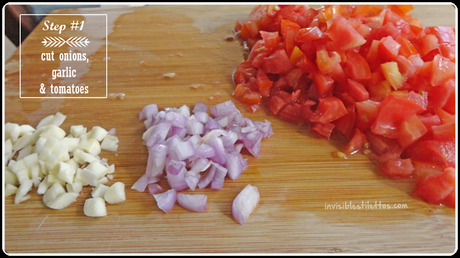 Next, while prepping our ingredients, we can multitask by cooking our pasta according to package instructions or until al dente.  As you may know by now and from my previous posts, whenever I am cooking pasta, instead of using salt, I use chicken, beef, or pork cubes to lend the pasta "taste."  I also add a few bits of crushed garlic just because I want to ;)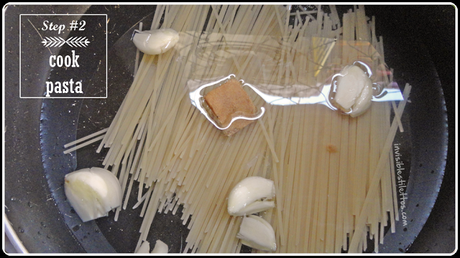 Now, get a pan ready.  Heat it up to medium then add a bit of oil.  Saute the minced garlic and chopped onions and tomatoes.  Just let it cook for about 5 to 10 minutes until the tomatoes are a bit soft.  For this recipe, we used about 1/2 to 3/4 kilo of tomatoes for 400 grams' worth of pasta.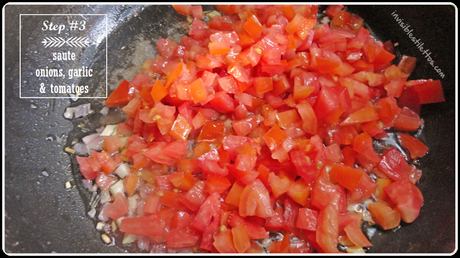 Next, this is optional but to add more depth to your sauce, you can add red wine.  If you do not want to use red wine, you can use the water where you cooked your pasta/noodles.  Then, you can now add the meatballs. Let this simmer under very low fire for 15 to 20 minutes.  I prefer simmering it for half an hour then adding water if the sauce becomes too dry.  Add a dash of salt and pepper to taste.  Also, add lots of Parmesan cheese.  You can also add a bit of sugar for the classic Filipino-style spaghetti sauce.  I prefer mine Italian style ;)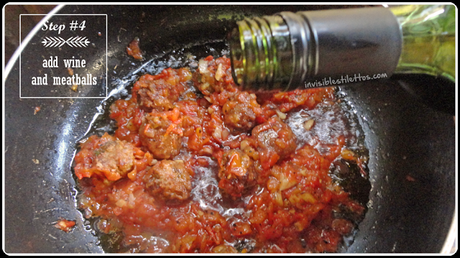 Serve over pasta and enjoy this deliciousness!  I like this recipe because it is easy, fast, and simple to make but the end result, yummy!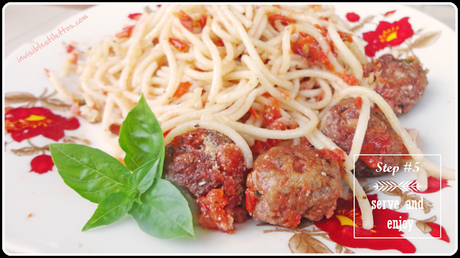 Hope you enjoy today's recipe!  Til next time!