A lot of us struggle to know what to do with our basement. It tends to stay untouched or is used for washing and drying our clothes. But there's a ton of room that should not be wasted! After all, you may only have limited room upstairs for all your stuff, so you should make the most of the additional room! Therefore, here are some great ideas to properly utilize your basement and make it come alive!
Turn it into party central
It's often hard to know where to house guests in your home for parties. After all, you might not have the biggest house in the world, so it means people have to cram into your kitchen. And although the garden might be good, it's a no-go area in the colder months. Therefore, you should consider using your basement to host your parties in the future. It's an ideal place to have a party as the noise won't bother the neighbors. And everyone will have room to dance and stand around in the room. You can put a bar in the basement so that everyone can help themselves to a drink or two. Also, you could add some fun sofas and a dancing area with a disco ball to make it come to life. Remember to get a heater to put in the basement, so that everyone can stay warm while you party the night away!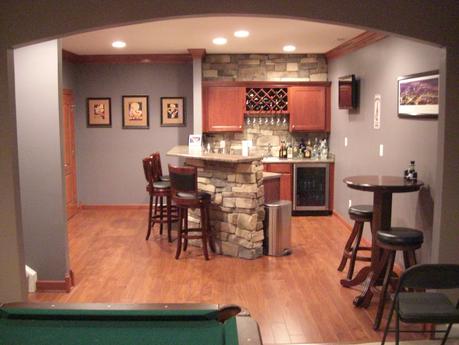 Turn it into a mini library  
The excellent thing about a basement is it is fantastic for storage. It's so big that it's ideal for items you can never find space for in your home such as books. Therefore, to make the most of your basement, you could turn it into a mini library. As this feature explains, you should add built-in bookshelves. They are functional and ideal for storing all your favorite novels! You can then add a cozy chair, and you will feel like you are sitting in a real library! Just make sure that you waterproof your basement so your belongings don't get ruined. You can find out options for Basement Waterproofing online so that your items stay intact!
Make it into a quiet area
It's often hard to find somewhere in your home to find some peace and quiet. Especially if you live with a lot of other people. Therefore, utilize your basement by creating it into a quiet room. You can add a beautiful sofa and TV where you can chill out at the end of the day. You could even paint it white, so that you can fake a light atmosphere. After all, the color does make a difference to your mood. And it will make you feel like you are still upstairs in your home, not sitting in your basement! Add some scented candles and a great light shade to make the room come alive.
And don't be afraid to make it into another small bedroom. After all, this could add value to your property and is perfect if you decide to extend your family in the future.