One of my makeup essentials are black liquid liners and I was just about to pop open a new one from my back ups when I found this Graymelin Control Sharp Liner Waterproof from my BNT Beauty Box.
The Graymelin Control Sharp Liner Waterproof in Black is quite unique in the sense that it comes in a white box with the body of the product in white with a black cap and a black clicker at the end. The applicator is a synthetic fiber brush that is tapered for precise line application.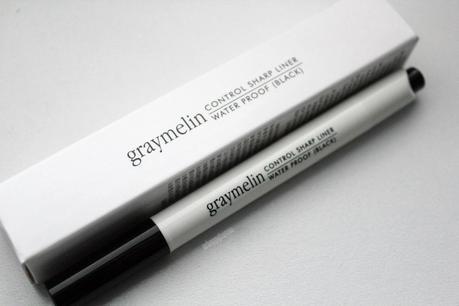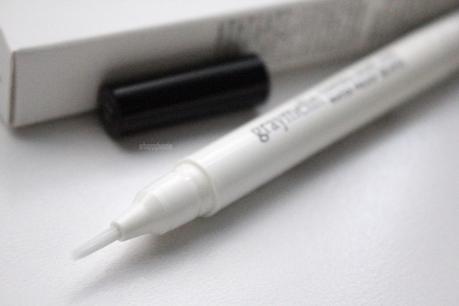 To dispense the product, simply click the black button at the other end of the pen. I have found that clicking the button twice gives you the enough amount of product to do one eye. If you're a beginner, I wouldn't really recommend using brush tip liquid liners because they are mostly hard to control but this product actually is pretty easy to use since the fibers of the brush is really fine and doesn't go all over the place unlike some brush tip liquid liners tend to do.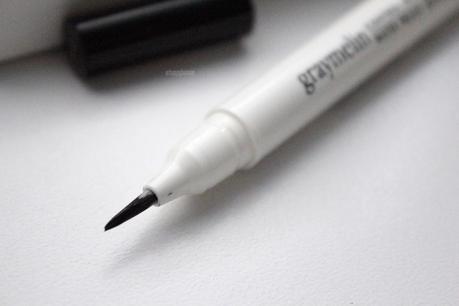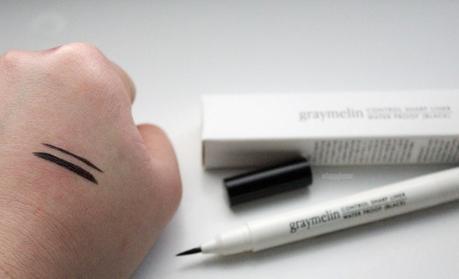 This product claims to be waterproof and I'm not gonna say it completely is but it is smudge proof and sweat proof. One of the problems I have encountered with using brush tip liquid liners is that they flake off after hours of wear but this product doesn't do that at all. I had no issues with the color fading as well and as you can see, this liner is extremely black and it stays that way until you remove it. It is fairly easy to remove this liner with a makeup wipe or makeup remover. It does come off with water but not too easily and I wouldn't recommend doing that anyway to remove eyeliners since rubbing is pretty bad for the eye area.



The finish for this liner is semi-glossy. Most liquid liners with brush tip applicators tend to be super glossy, whereas felt tip liner go on semi-matte and gel liners dry mostly matte unless they have some other finish to it. Drying time for this liner is quick so by the time you finish doing a precise wing you will be able to fully open your eyes without worrying about the product smudging onto your lids.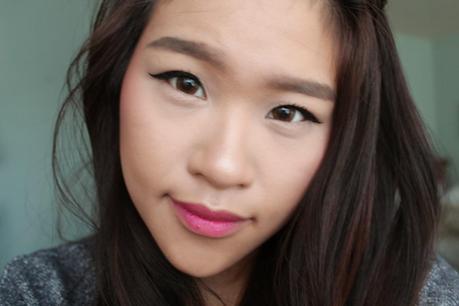 Liquid liners are quite tricky to deal with but the Graymelin Sharp Liner makes it easy for even beginners to experiment with. When I started playing with makeup, I actually used brush tip liquid liners and I think it would've been easier if I had found this product then. Application is so easy and it gives you a precise line plus the white packaging makes it easy to spot among all the other pens and liners in my cup holder.   *This product was sent to me for review but as always, my reviews are honest and based on my own opinions and experience.
Visit BNTNews for the latest Korean news and trends Official Page Tumblr YouTube Facebook Twitter: @officialbntnews