NOTE: This job listing has expired and may no longer be relevant!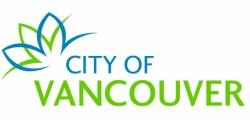 Job Description
Company: Our employees help Vancouver consistently rank as one of the world's most livable cities. We are one of Canada's Top 100 Employers, BC's Top Employers, Canada's Best Diversity Employers, and Best Employers for New Canadians. Vancouver is striving to become the greenest city in the world by 2020. You too can make a difference by applying for the following opportunity.
Department: GIS and CADD Services Branch, Application Division, Information Technology, Financial Services Group
Employment Type: Regular Full Time
Affiliation: CUPE Local 15 Bargaining Unit (VMECW)
Salary Information: Pay Grade 21: $28.99 to $34.14 per hour
Main Purpose & Function
This position reports directly to the CADD and GIS Data Services Team Manager. The incumbent deals directly with staff in other business units, all levels of management and external clients to exercise position duties. These position is an important member of the City's GIS and CADD Services Branch whose work has received attention world-wide.
Specific Duties & Responsibilities
This position is responsible for carrying out tasks related to the GIS and CADD Services Branch's provision of spatially-related services to the City and its departments. Those services include supporting GIS and CADD applications and data, providing training, writing documentation, and supporting a variety of business applications and data. Tasks for which this position is responsible require working knowledge of computers, data concepts, GIS and CADD software and applications. Tasks are of an intermediate nature combined with basic hardware and software support.
Specific duties would include: performing PC-based mapping, graphics and data functions to create and maintain GIS and CADD datasets; creating custom tabular or cartographic output; creating map layers and CADD resources for GIS applications; conducting data and functionality tests and validation for GIS systems; conversion of spatial and non-spatial data; assisting with and delivering GIS/CADD training; assisting in resolution of issues related to GIS/CADD; installing and/or configuring desktop GIS/CADD software.
Qualifications
Completion of Grade 12, supplemented by successful completion of basic computer training, CADD and GIS courses at the vocational or technical school level and considerable related work experience or an equivalent combination of training and experience. A minimum of three years of experience at the intermediate level in a municipal environment, with technical work of a sub-professional nature employing computer-related hardware and GIS/CADD software; combined with a minimum of one year experience in basic support.
Sound knowledge of and experience with three of the following technologies, and a willingness and ability to learn the others, is required: GIS, CADD (AutoCAD-based products), Safe Software FME, Oracle Spatial and SQL. Knowledge of and experience with the following will be considered a definite asset: standards and procedures for both manual and computer-assisted mapping, use of GIS in a municipal environment and its interaction with CADD systems and business processes, the ability to work effectively with changing and competing priorities with frequent interruptions within a multiple task environment. Excellent oral, written and presentation skills, and demonstrated excellence in providing customer service are highly desirable.
How to Apply
We thank all applicants for their interest. However, only those selected for an interview will be contacted. City of Vancouver is an Equal Opportunity Employer. Quote Competition # 2013-0175 when applying and note application closes on June 14, 2013
Job Categories: GIS. Job Types: Technicians. Job Tags: British Columbia, CADD Services, environment, GIS Technician, Graphics Technician, municipal, and Vancouver. Salary: 50,000 to 59,000.
94 total views, 3 today