As you may know photos can speak many words so I would like to share all the joy I had on my graduation day...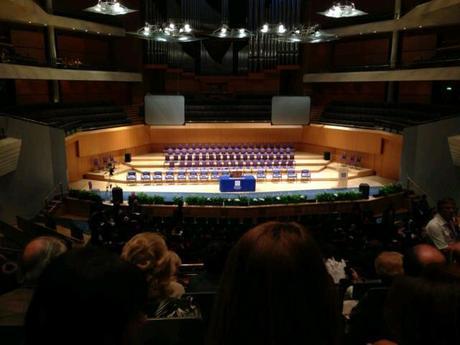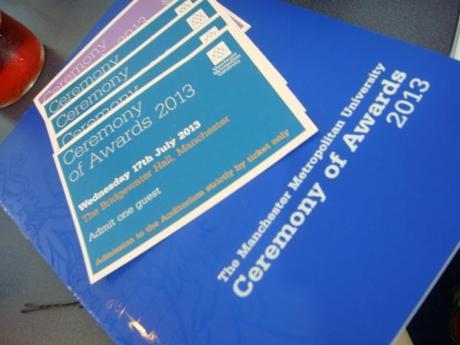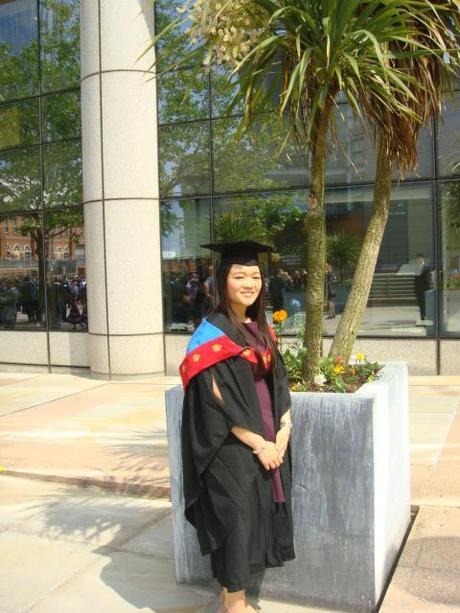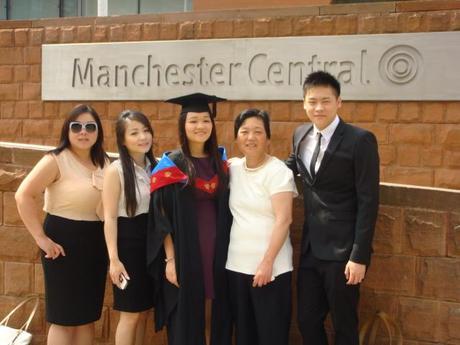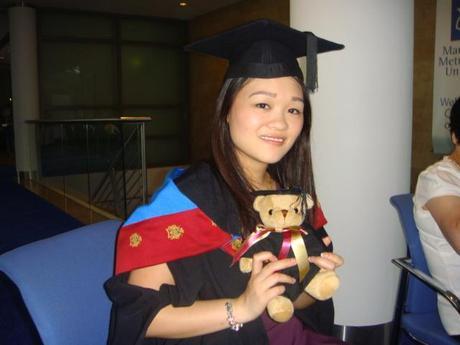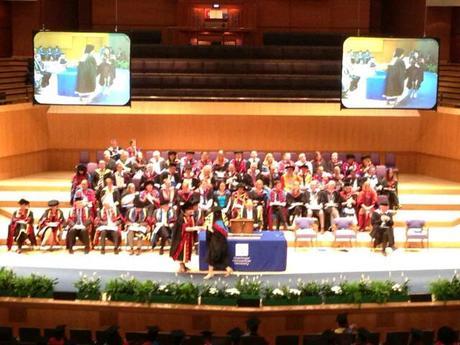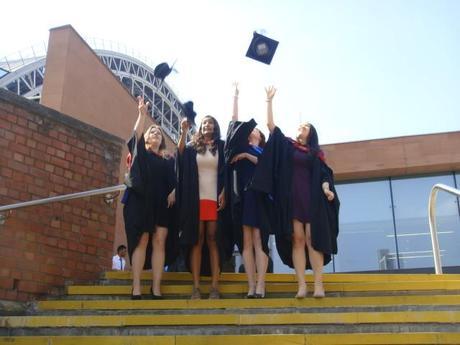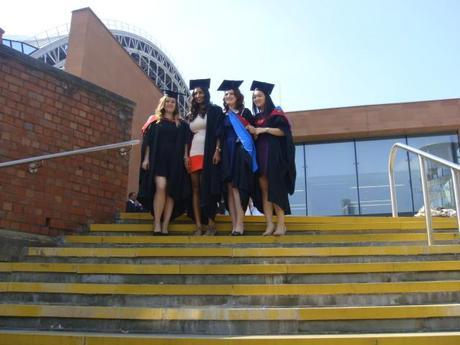 And... we cannot forget about the food! After the ceremony and the photos etc I spent my graduation meal at The Grill on New York Street in the city center of Manchester. Having been here a couple of times I knew everyone would enjoy it and they also had a special offer on for graduates... A free bottle on champagne!! (I just couldn't resist) On this occasion it was a bottle of Mumm champagne.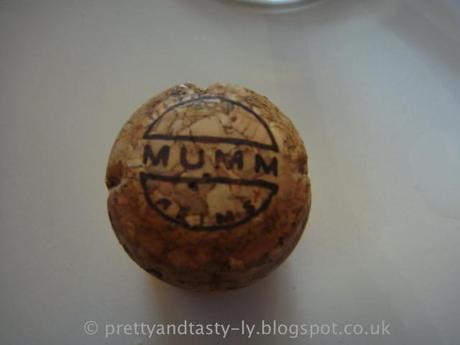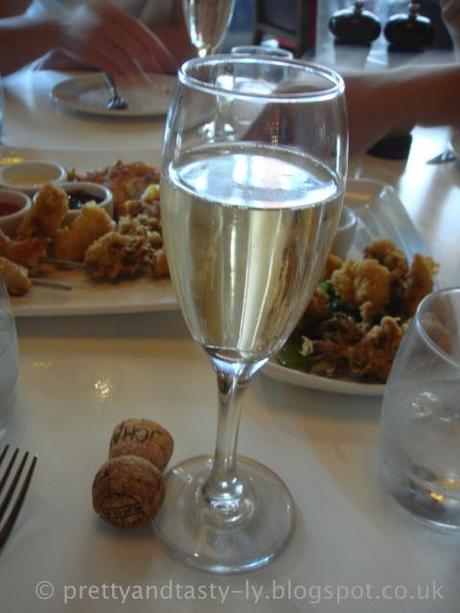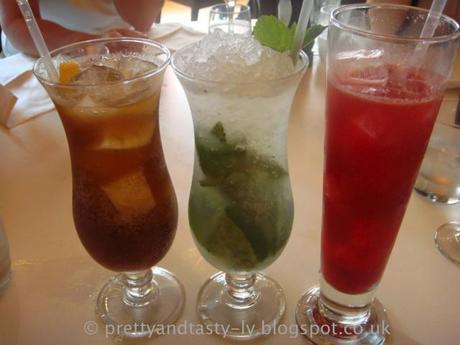 Cocktails:
Long Island Ice Tea, Classic Mojito and Cherrylicious (£6.50 - £7). These were all rum based cocktails and they were all very refreshing and yummy! :)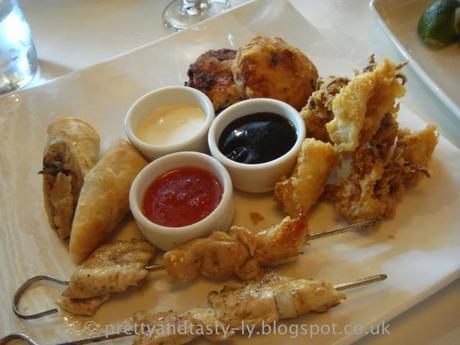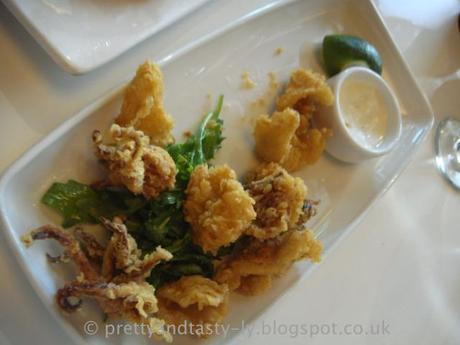 Starters: Warm Bread Loaf, Garlic Rub Bread, Marinated Olives (£3 each - sorry forgot to take photo's but the bread was really soft, fresh and warm)
We also had the Blackhouse Sharing Platter which consisted of chicken skewers, fish cakes, duck spring rolls and calamari (£14.75) and a extra portion of calamari (£6).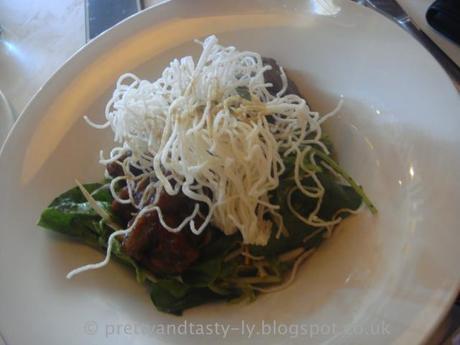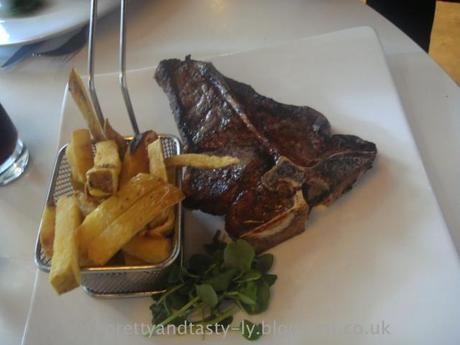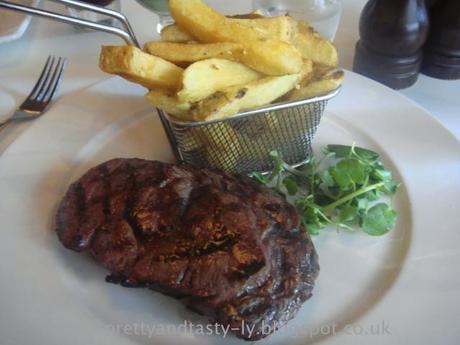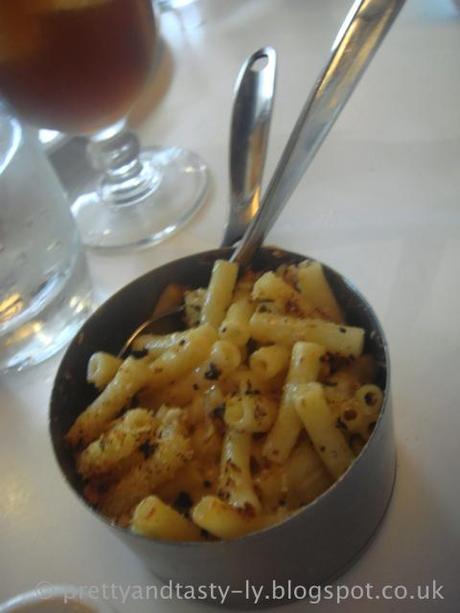 Main courses: I had the sticky beef salad (£10.50), this was very tasty and filling and very different from your ordinary healthy salad as the sweet and stickyness of the sauce and fried vermicelli made it extra tasty. The beef was also very soft and tender and the sauce complimented it well.
The other guests had the all mighty T-bone steak (£29) and Ribeye (225G & 310G) (£14.75 & £19.75), all accompanied with fries, champ potatoes and baked potato. The guests enjoyed the steak as it was cooked to their liking, the portion size was just right and the meat was tender and full of the chargrilled flavor. (I'm getting hungry writing this)
We also had other sides like macaroni and cheese (£3.50) which was served in this cute mini sauce pan and some healthy summer greens which was fresh and buttery (£4.85).
As always, the service was good and the food was even better :).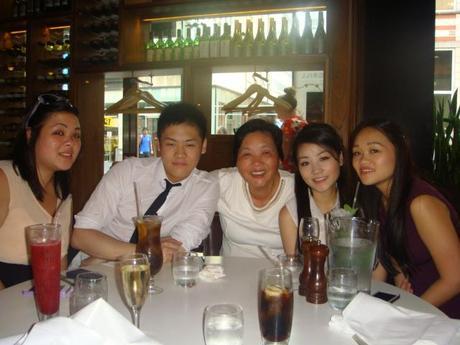 Finally, I would like to thank my family for surprising me with the graduation Pandora charms. Totes love them :)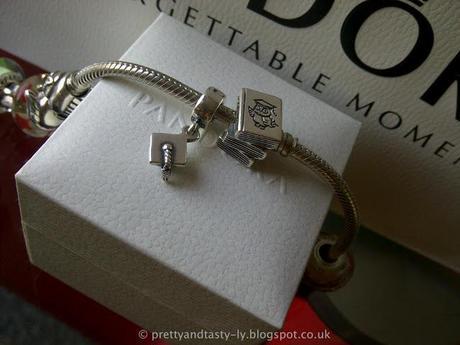 Well I hoped you enjoyed this post and please share your graduation experiences with us :)
More details for The Grill on New York Street can be found here http://blackhouse.uk.com/restaurant/manchester-new-york-street/ 



Clarissa xx