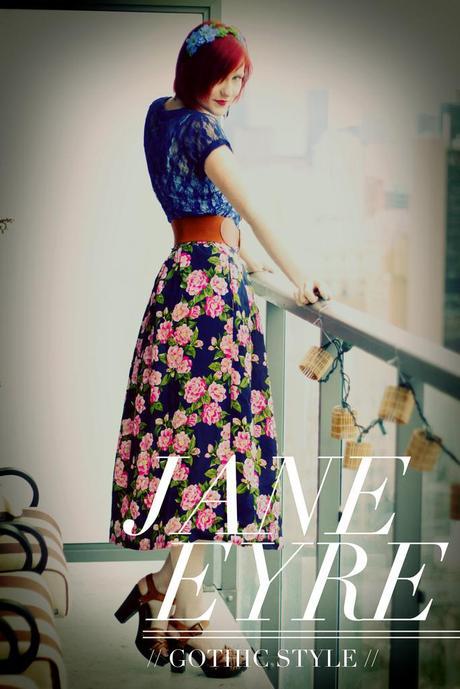 Lace Top // Forever 21 // Shoes // H & M // Skirt // Goodwill // Headband Halo // Titania Dreaming // Necklace // Forever 21  // Belt & Earrings // Ardene //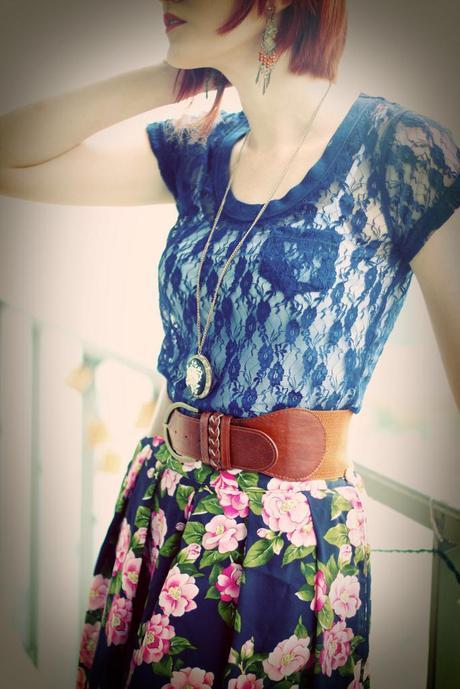 Jane Eyre is probably one of my top five novels and one that greatly influences my style day to day. There is something wonderfully visceral about the Gothic descriptions of the environs in that books and it is something easily translated into fashion. The dark florals and deeply textural patterns are things that are constantly being described in the novel and make themselves into the perfect outfit for a rainy, fogy day like the ones we've been having here in Toronto. One can imagine bundling up in this long flowing skirt, running through the moors of north England, finally arriving upon the front steps of the looming Gothic palace that is Thornfield manor waiting for your Mr. Rochester to wrap you up in his arms and take you far far away....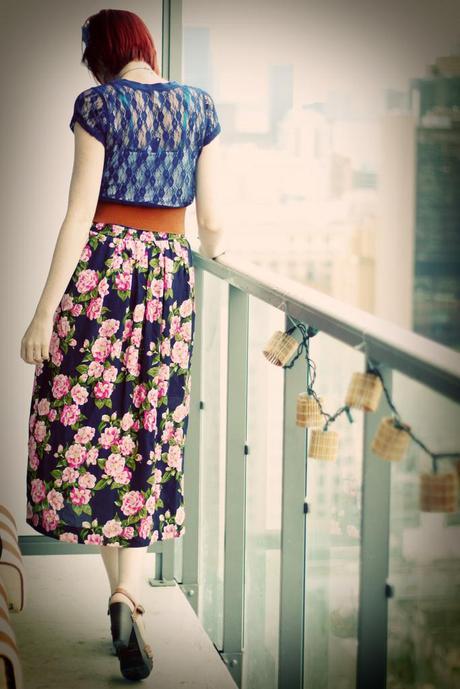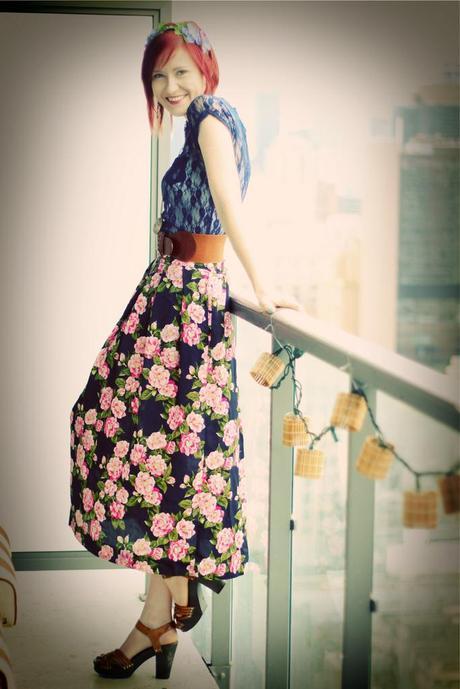 Jane Eyre is such a wonderful heroine. She is a devoutly moral person and it is her strength in her morals that gives her strength as an independent women (a wonderfully brave thing to be at that point in time). But she isn't cold or unloving, she is fiercely passionate lover and her relationship with Rochester is, in my opinion, one of the greatest love stories every told. This outfit for me is perfectly Jane. She is a conservative woman but also one who is soft and caring and who, without knowing it at times, can be a vixen and a temptress. The long, flowing skirt with dark florals all over it was a great thrifty find for only $1.50 and a perfect piece for Jane. It is simple and traditional and yet also darkly allusive and feminine. The textural midnight blue lace top covering the contrastingly simple white tank top is another perfect little Gothic touch that I gave to this Jane Eyre inspired outfit.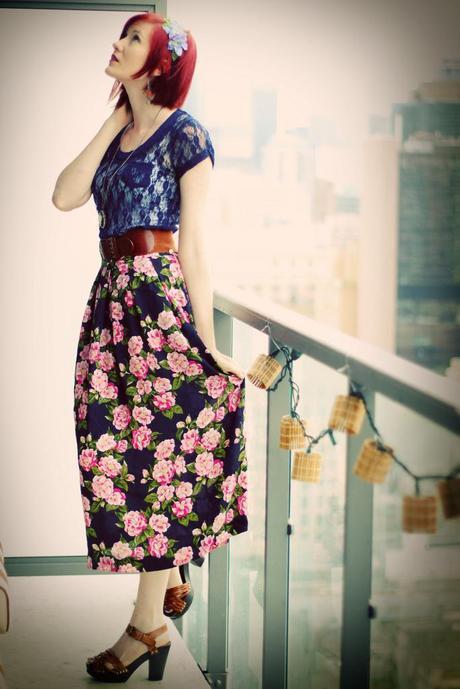 The accessories for this outfit were so much fun to put together. In true Gothic fashion (not
goth
but
Gothic
// 13th century french courtesan inspiration), accessories were of the utmost importance. I found some fantastic 13th century inspired cameo pieces that matched perfectly to the lace and floral patterns used throughout the outfit. They were like tiny, but beautiful, stone gargoyles popping out from over the edges, smiling their hellos. And to top the whole thing off, it seemed fitting to add a little floral halo which simply made the outfit jump from out from the pages of the classic Bronte English countryside and onto the downtown streets of the urban city.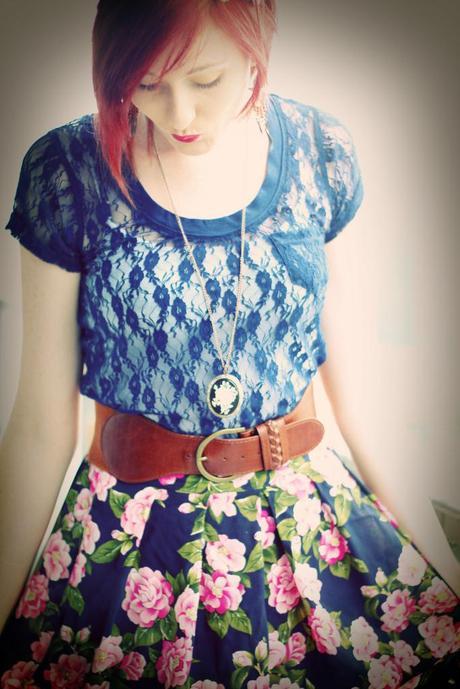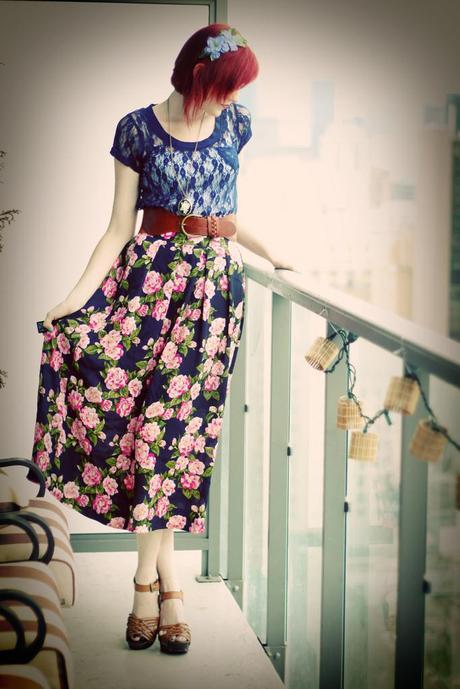 I hope you've been enjoying this literary inspired outfit week! If you have any suggestions, let me know! I'd love to give one of your favorite characters from a novel or story book a go! Inspiration comes from everywhere and getting it from my readers is my favorite kind of inspiration! :) <3