Every woman has a dream for a good wedding and a well-matched wedding dress to wear on that big day. I'm sure your dream has come of age and that is why you are here – a fact finding mission to make your desires for an incomparable wedding a reality. With varied wedding gown styles in the today's bridal market, shopping for an appealing wedding dress can be a daunting task, especially when you want a dress with a specific motif. But with this guide you can be sure that your dream for a gorgeous wedding dress will in a moment turn into a reality.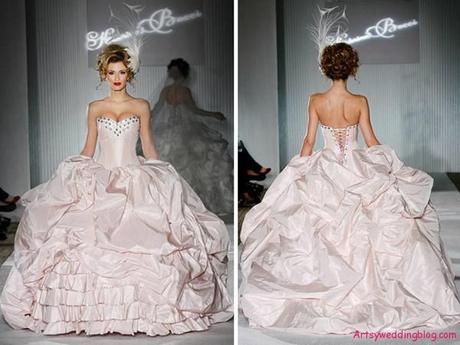 For those women desiring a manifest look on their wedding day, there is no design that's better than a well designed ball wedding – and we are talking about designs by word-famous, creative and intricate designers such as Katerina Bocci. I'm not trying to blow a horn for just another designer out there. Katerina Bocci's collections have a touch of excellence, to a class of what princess Diana or Kate Middleton would wear on their weddings. Katerina Bocci's ball gowns for instance are not only classy but they are also among the best in the bridal market, and not just because they are made in America but because of their detailing craft. The gorgeous ball gowns from Katerina Bocci shine with smartly featured pleats and elegant beading bringing out the indisputable glamour.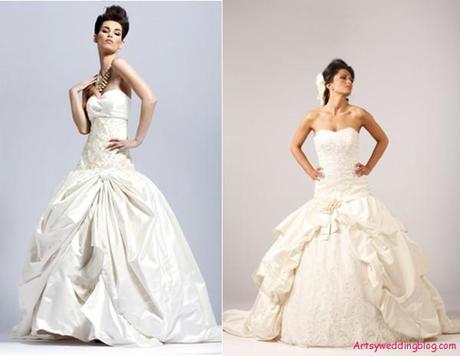 One thing that is so evident with Katerina ball gowns is the express and defined shapes they give to the brides, no wonder Katerina Bocci says in reference to her designs that "when it comes to wedding gowns … more is more". And that's what you can expect with the intricate designer – more detailing, more beading, more pleating, more tiers as well as more accenting accessories. That's why many of the satisfied clientele are happy and have found it worthy to have spent money on Katerina Bocci's wedding collections and accessories. The classy and delicate ball gown are distinctive, and more fulfilling to the growing market than what any other designer out there could offer.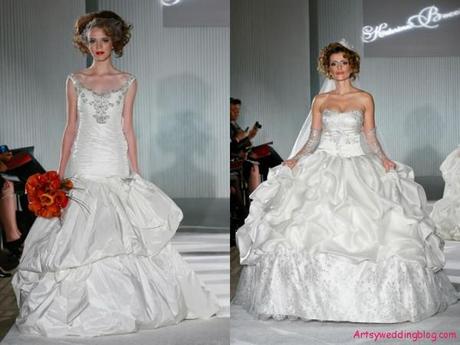 Ordinarily, most designers for ball wedding dresses fit their ball styles through the hips, giving the dress a little unpleasant look. And most of them have layers of scratchy material underneath. You can be sure such will not be very comfortable to you in most of the day. This is not something you would want to happen on your wedding. And that's where gorgeous ball weddings from Katerina Bocci beat the ordinary. They are superbly done with soft linings and well refined finish.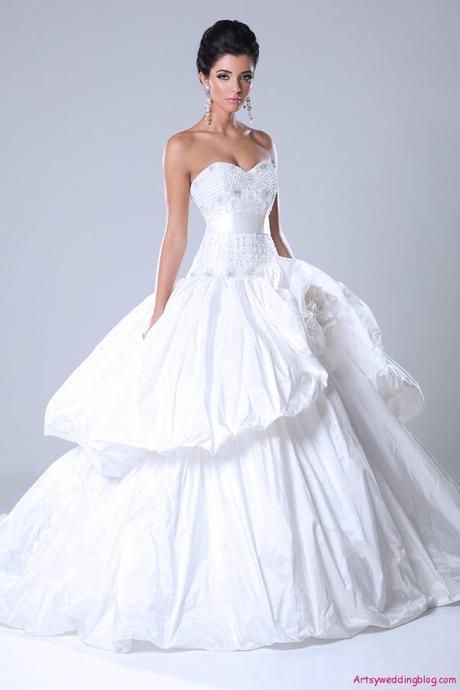 Talk of those sweetheart necklines that every modern bride desires to have, the romantic strapless or one shoulder choices that stir the wedding glamour and the voluminous shapes that bring out the bride's presence. I like the way the designer intricately crafts the fitting bodice at the same time being careful to pool out some extra tiers pleats or gathers to make the skirt suitably delicate.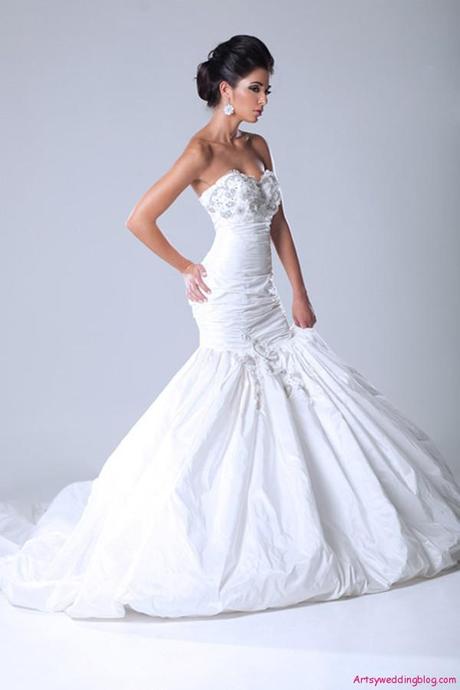 Whatever your inspirations for a wedding dress, whether you want your wedding gown to be a floor length, have a brooched waist line or an empire waist, you can be sure that your expectations are going to be met at Katerina Bocci's collection – a one store shop for all your wedding needs.