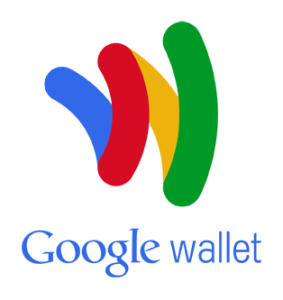 In May 2011, Google made an exiting announcement on the NFC field: immediate field tests of an amazing launch for the summer. The product is called Google Wallet and it wants to kill your old wallet.
Here is a cool video with George Constanza promoting the product.
So since September 19th, you are able to have this amazing product within your Android Phone. Yes, so far only Androids can run it so it is pretty limited OS wise. The only phone which is compatible is the Nexus 4G, which is available in Sprint (USA Mobile Carrier). This phone comes with ready-to-use NFC capabilities, which Google is using very well to implement this solution. This move makes complete sense since in October the new Nexus primer will be realeased with NFC built in.
But not only the hardware inside the phone is needed. It is also required that the merchant has the right card reader. So the solution right now is pretty limited for the merchants and for the users. Even if your phone is NFC-enabled you might not be able to get Google Wallet. This also makes sense: NFC is kinda new with too many and complex partners. But more important than that, your money is involved in the game and Google is aware of the high risks.
Despite the cons, the merchants are still exited about this technology. Here is a video showing us why.

There is other temporary restriction for the users: so far only Citi MasterCards and Google pre-paid cards are supported. If you don't have one of those but have a Google Nexus, you can charge the Google Pre-paid card and start using it!. The description of the product and the usability is really cool, but to make sure that we get the filed test clear, we need to explain it very carefully.
What is Google Wallet and how does it work?
Google Wallet is a solution to help you out and manage in an easier way your payment methoods. Not only for the handhled user but to the merchans aswell. You will tap your phone against a card reader as you slide your credit card through the Sales Point. Google wallet makes your phone your new credit card.
This is posible thanks to Near Field Communications technology.
Can I use Google Wallet wherever I want?
As explained above, this solution is still under test. This means that it cannot work everywhere. Google Wallet requires an specific NFC card reader to work.
Through the application, you can find retailers which are Google Wallet compatible ina radius of 5 miles.
What about if my phone gets stolen or lost?
If you have not used it form more than 30 minutes or manually locked the app, a PIN is required by Google Wallet to access again.
If you are afraid of getting hacked by someone passing you by, you don't have to worry about it. Meanwhile your screen is off, Google Wallet cannot work at all.
What type of payments supports are available?
So far, only Citi Mastercard is the only one supported. Google is also aware of the limitations in partners and plans to add Visa, American Express and other bank cards in the near future.
For now, you will have to use the Google Prepaid card. You can add funds to it with any credit card you have. Nice move.
Here is a video from Techcrunch that explains how does teh app work.
Google Wallet seems to be the start of something that might change the daily basis payments, but definatlley needs to work on some issues.
My first concern is about the battery. Google Wallet's mission is to kill your wallet? But what happens when your battery is alredy dead? Kinda tricky. So, for now, that mission is far away from becoming a reality.
Second, goes with the process itself. You tap your phone against the reader, the merchant sees it run through their point of sales machine and then the receipt prints out. Seriously Google, you can do better like send it to your email or store it in the app.
There is another catch: Google Wallet is another chance to get your information. Since the app can get your purchase history, Google oboviously have access to that and can take advantage of it and start advertising or suggesting promotions nearby. Whether or not you like it, you will still get advertisement in this new app.
In conclusión, Google Wallet is a nice attempt from Google to take us into the future of payment. But, if the problems are not solved quickly, this will be a long run.