There are a couple of new makeup things I've been testing out and liking quite a bit. At the moment, I'm still developing a look to maybe present next for a video tutorial, today's look is on its way there but I might amplify it a bit next time for video. This post will focus on one of these bits in particular, an item I already blogged about in 2011.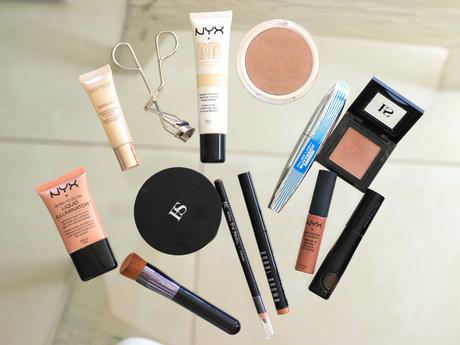 WHAT I HAVE ON, CLOCKWISE: NYX Born to Glow Liquid Illuminator (Gleam), Laura Mercier Infusion de Rose Lip Balm, Fanny Serrano (original, no longer available) lash curler, NYX BB Cream, Catrice Sun Matte Bronzing Powder, L'Oreal False Lash Butterfly Waterproof Mascara, FS Features & Shades eyeshadow in "Frosted Chic", Maybelline Fashion Brow mascara in Deep Brown, NYX Soft Matte Lip Cream in "Abu Dhabi" (reported dupe for Kylie Dolce) Php390, Bobbi Brown Long Wear Cream Shadow Stick in "Sand Dune", FS Features & Shades Kohl Eye Pencil in "Caramel"(Shade like MAC Brunette brow pencil, used for eyes and brows), FS Features & Shades Powder Foundation in "Mocha" (new packaging), Shiseido Perfect Foundation Brush only to set FS powder under eyes (instructional video for brush and powder foundation here, pressing motion)
Without my even having to mention, you'll spot that there's a definite desert rose shade theme running through this selection. Please note that when I say Desert Rose theme I don't mean the actual desert rose flower (which is actually a bright fuschia) but more of like my more naked, blushed, fictional take on a desert rose. I also particularly mention the preferred matte liquid lipstick formula I've loved for 5 years. Read on to see the look I put on today, it's still wearable and natural, but I've switched up products a bit.
I recently blogged about INGLOT's new HD matte lip tints, but said that despite a beautiful shade range they set a just bit tight and a little bit dry over the lips unless you diligently prep, they don't flake though so it's still a good formula. However I've returned to a sworn old favorite formula of mine, NYX's global sellout product, their Soft Matte Lip Creams fondly abbreviated to SMLCs by fans after they leveled up to cult status. Right after the launch of the INGLOT liquid lip tint in Megamall two weeks ago I hopped over to the NYX boutique next door because my lips were looking for something more comfortable and familiar. I asked for NYX SMLC in "Stockholm" at first they sadly said sold out as soon as the store delivery made a drop the day before, then the lady guard sweetly pulled out her reserved NYX SMLC in "Stockholm" from behind a shelf and gave it to me, "Aww". I liked "Stockholm" as a 90s brown but I wasn't tan enough to suit how deep it was and that isn't the shade I featured here. The one here is "Abu Dhabi".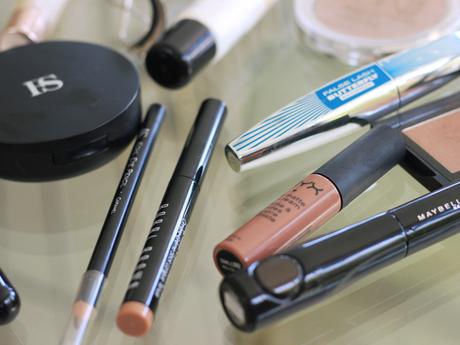 The unique thing about NYX's SLMCs is that even if you need about two coats to get an opaque lip they are so comfortable to wear compared to a number of the liquid lipstick releases by other brands. I also like that I don't get a white line from the edge of the product on the inner part of my lips after a few hours pass. They're so much more portable and more affordable at Php390 than any other branded liquid lipstick. I've reviewed 2 shades on the blog before a red and a fuschia in 2011. Back then in 2011 I also had Tokyo but that was too light a peach to work as a nude for me. My cousin's wife recommended a certain NYX SMLC shade to me over a year ago called "Abu Dhabi", but I had since forgotten, until I spotted it again online and then spoke with the NYX team recently.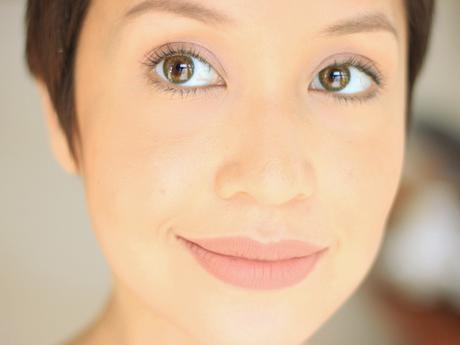 NYX Soft Matte Lip Cream "Abu Dhabi" Php390.00, SM Beauty
Lips never feel tight when you wear NYX SMLCs. I mistakenly bought "Stockholm" first from the NYX store which has a slightly brighter coral undertone than "Abu Dhabi" more suited to morena skin so I passed that onto my other cousin. "Stockholm" still looked nice but it was a bit too terracotta in hue for me. Then the NYX team catered to my request and gave me the last tube of NYX SLMC in "Abu Dhabi" a beige with a rosy undertone that they had on hand to review. Reportedly in an online line-up this is the affordable dupe for Kylie's Dolce, it's less pink and more brown than the one by INGLOT I previously featured, not to mention practically 1/3 of the price. You might be interested to know it is also a good matte liquid lipstick dupe for MAC Velvet Teddy lipstick which I've reviewed here.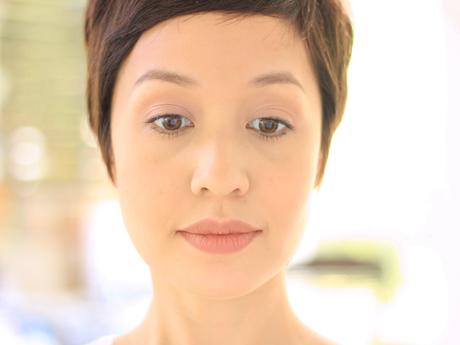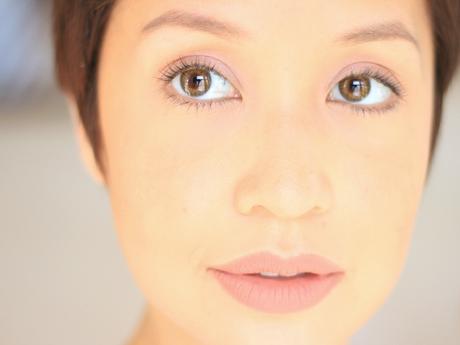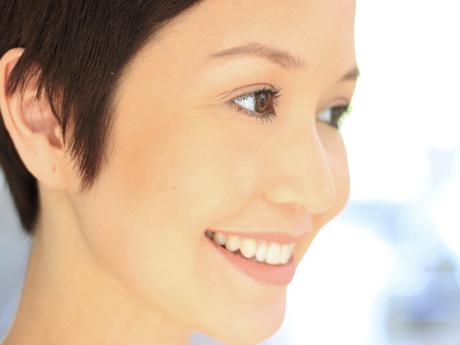 If you're looking for a cheaper alternative in matte liquid lipsticks and always go for comfort I still recommend NYX's Soft Matte Lip Creams. Official NYX Counters are in SM Beauty and their flagship boutique is at SM Megamall. I decided to play a bit with these new products since I'm still deciding which ones to include in an upcoming video tutorial. Thought I'd show you what bits I've been loving and show you good stuff on good Friday. Enjoy the weekend!