Today's my last day of vacation. Yeah. Tomorrow's the start of school again. Hello long-overdue exams and quizzes. Please be good to me.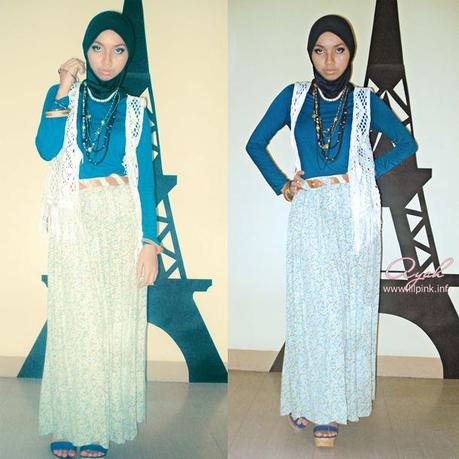 Today, I went boho. I got inspired by Ayeesha's style. She loves wearing skirts. And she loves pairing her skirt with boyfriend jean jackets. As for me, I paired my green skirt with turquoise long sleeves and crocheted boho top with fringes.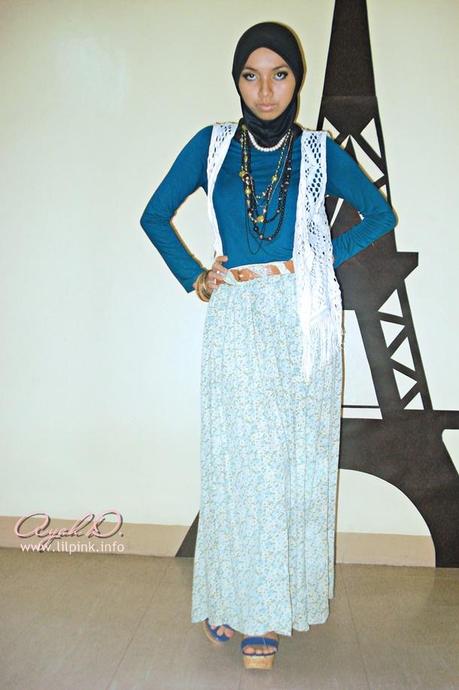 Skirt and accessories from Gaisano Iligan; Belt bracelet from Wholesale-dress; Wedges from a shop in Iligan; Tawi-Tawi true pearl necklace from my uncle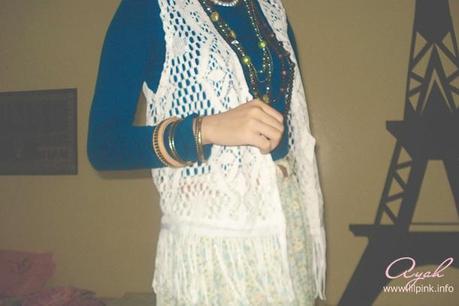 Lace crocheted boho top with fringes from Ukay-Ukay (thrifted); Teal Long-sleeved top from Gaisano Iligan; Belt from Squarelland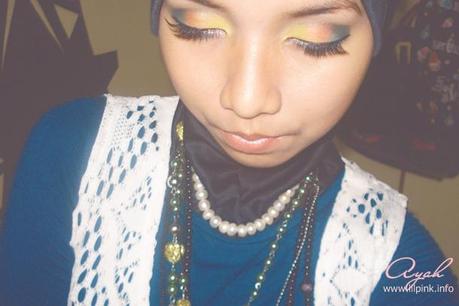 And, that was my makeup. It is a combination of yellow, orange, and turquoise pigments. I used dark nude color for my lips.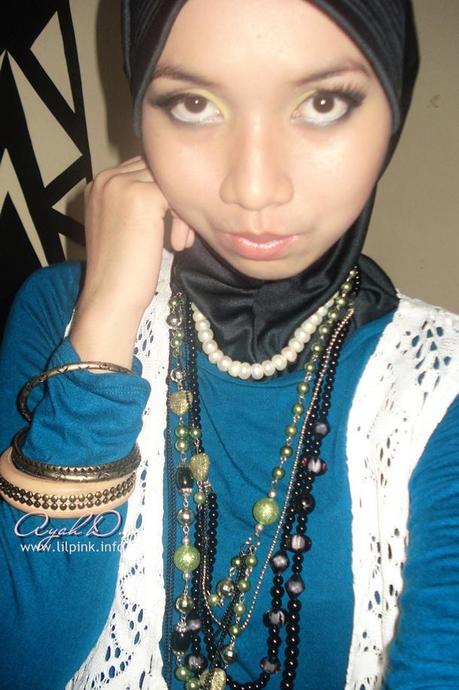 And to sum up my post, another shot. lol.

Oh, one thing more. My hijab video tutorial reached 10,000 plus views already! Actually, it is the highest views I have in all of my videos. #wasak
Yay! Thank you. It has 28 likes too! Love love love! I wonder how I ended up with so many views?

Maybe the songs has something to do with it? I don't really know. haha. I hope my other tut vids will gain more views too.

Yay!
Okay. That's it. Toodles.